The Academy Award winning producer of iconic series such as Breaking Bad, and movies such as Rain Man, teams up with ViX+ to produce his first Spanish language series.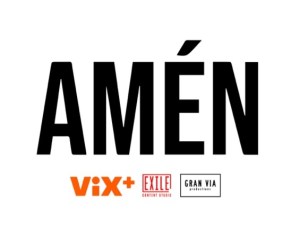 Download Images HERE
MIAMI – DECEMBER 15, 2022 – ViX+, the Spanish-Language streaming service from TelevisaUnivision, announced today an exclusive partnership with legendary producer Mark Johnson, from Gran Via Productions, and with Exile Content, for a new ViX+ Original limited series, which will be produced under the banner of Televisa Alternative Originals (TAO). Development has started for AMÉN (working title), which will explore the irresistible attraction of unlimited power and the dangers of embracing evil, as told by the real story of a Catholic priest who seduced the Mexican wealthy society, an international community of faith, and even the highest spheres of the Vatican.
AMÉN tells the story of Father Marcial Maciel, the Mexican priest who was formally accused in 1998 of corruption, graft, and sexual abuse of minors, by several members of his congregation and students of the Catholic religious order he founded, Legionaries of Christ. Relying on investigative reporting and hundreds of interviews, including the riveting book "Vows of Silence: The Abuse of Power in the Papacy of John Paul II" written by Jason Berry and Gerald Renner, the series reveals the tense and thrilling investigation of one of the Twentieth Century's most powerful and manipulative personalities, and the secret war between his victims and his protectors that threatened to bring down one of the world's oldest institutions. 
Prime Time Emmy and Academy Award-winner Johnson is the celebrated producer of film classics such as Rain Man, which won four Oscars, including Best Picture, a category it also won in the Golden Globes, Good Morning Vietnam, Bugsy, Donnie Brasco, The Chronicles of Narnia: The Lion, the Witch and the Wardrobe and many others, as well as some of the most iconic TV series, including Breaking Bad, Better Call Saul, and the Interview with the Vampire TV series. This will be the first Spanish-language series for Mark Johnson, showcasing ViX+'s commitment to delivering top-quality series and bringing in renowned talent with unparalleled content.
"The opportunity to tell this Byzantine story chronicling the uncovering of one of the most deceptive and pernicious figures in 20th Century Mexican culture, and to tell it in Spanish, the language of my youth, is irresistible," said Mark Johnson. "I thank TelevisaUnivision and Exile Content for inviting me in."
Recent Exile Content projects (part of Candle Media) include the series Todo Va A Estar Bien, co-produced with Diego Luna, docu-series Un Sueño Real, and Los Borbones: una familia real in partnership with journalist Ana Pastor. Exile also co-produced the San Sebastián award-winning film and Oscar contender Los Reyes del Mundo.
"At ViX we value storytelling, but as an authentically Hispanic company, we specifically seek out stories that are Latin at their core—stories that we know will resonate with our communities, but also the rest of the world. We believe it is our responsibility to give a voice to projects that matter to Latin American audiences. In the case of AMEN, we are telling a story that originates in Mexico, that grew to global importance, ultimately threatening one of the most powerful institutions – the Catholic church – as well as some of the highest echelons of society," said Rodrigo Mazón, Executive Vice President, General Manager, ViX+. "AMEN is without a doubt one of the most ambitious projects in our industry, and we're extremely excited to work with Mark Johnson and the team at Exile to bring it to life."
CONTACTS:
United States and Latin America
Casandra Blanco, cmblanco@televisaunivision.net
Mexico
Sandra Oropeza, soropezagonzalez@televisaunivision.net
###
ViX+

SE ASOCIA A

MARK JOHNSON

, DE GRAN VIA PRODUCTIONS

,

Y

EXILE CONTENT STUDIO

PARA

NUEVA

SERIE

, AMÉN
El productor de conocidas series como Breaking Bad y películas como Rain Man colabora con ViX+ para producir su primera serie en español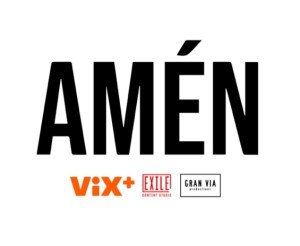 Descargar Imágenes AQUI  
MIAMI –15 DE DICIEMBRE DE 2022– ViX+, el servicio de streaming en español de TelevisaUnivision, anunció hoy una alianza exclusiva con el legendario productor Mark Johnson, de Gran Via Productions, y con Exile Content, para una nueva serie limitada y original de ViX+, que se producirá bajo el sello de Televisa Alternative Originals (TAO). Ya se empezó a crear AMÉN (título provisional), que explorará la irresistible atracción del poder sin límites y los peligros de acostarse con el diablo, según se cuenta en un relato de la vida real de un sacerdote católico que sedujo a la alta y pudiente sociedad mexicana, una comunidad religiosa internacional e incluso a las más altas esferas del Vaticano. 
  AMÉN cuenta la historia del padre Marcial Maciel, el sacerdote mexicano acusado formalmente de corrupción, soborno y abuso sexual de menores en 1998 por varios miembros de su congregación y alumnos de la orden católica que fundó, Legionarios de Cristo. Basándose en la investigación periodística y cientos de entrevistas, incluido el cautivador libro "Vows of Silence: The Abuse of Power in the Papacy of John Paul II" por Jason Berry y Gerald Renner, la serie revela la tensa y emocionante indagación sobre una de las personalidades más poderosas y manipuladoras del siglo XX, y la guerra secreta entre sus víctimas y quienes lo protegían, la que amenazó con acabar con una de las más antiguas instituciones del mundo.  
Johnson, ganador del Emmy en horario estelar y del Óscar, es un respetado productor de películas clásicas de cine como Rain Man, que ganó cuatro estatuillas, entre ellas Mejor Película, categoría en la que también predominó en los Golden Globes, como también Good Morning Vietnam, Bugsy, Donnie Brasco, The Chronicles of Narnia: The Lion, the Witch and the Wardrobe y muchas otras. Además, ha producido algunas de las más populares series de televisión, entre ellas Breaking Bad, Better Call Saul y la serie Interview with the Vampire. Esta será la primera serie en español para Johnson y mostrará el compromiso de ViX+ con ofrecer una serie de primera calidad, con renombrado talento y contenido sin par. 
  "La oportunidad de contar esta complicada historia que delató a una de las figuras más engañosas y perniciosas de la cultura mexicana del siglo XX, y de hacerlo en español, el idioma de mi juventud es irresistible", dijo Mark Johnson. "Agradezco a TelevisaUnivision y Exile Content por invitarme".  
  Entre los proyectos recientes de Exile Content (parte de Candle Media) están la serie Todo va a estar bien, producida con Diego Luna, la serie documental Un sueño real, y Los Borbones: una familia real con la periodista Ana Pastor. Exile también ha participado en la producción de Los reyes del mundo, película ganadora del premio San Sebastián y candidata al Óscar.  
  "En ViX valoramos contar historias, pero, como empresa auténticamente hispana, buscamos específicamente historias que son fundamentalmente latinas, historias que sabemos tendrán acogida no solo en nuestras comunidades, sino también el resto del mundo. Consideramos nuestra responsabilidad darles voz a proyectos de importancia para las audiencias latinoamericanas. En el caso de AMÉN, contamos una historia que se originó en México y cobró importancia a nivel internacional, y que, a fin de cuentas, fue una amenaza para una de las más poderosas instituciones –la Iglesia Católica– como también las más altas esferas de la sociedad", dijo Rodrigo Mazón, Executive Vice President, General Manager, ViX+. "No hay duda de que AMÉN es uno de los proyectos más ambiciosos de nuestro entorno, y nos entusiasma muchísimo trabajar con Mark Johnson y el equipo de Exile para hacer que cobre vida". 
CONTACTOS:
Estados Unidos y América Latina
Casandra Blanco, cmblanco@televisaunivision.net
México
Sandra Oropeza, soropezagonzalez@televisaunivision.net
###