Adaptation of Nobel Laureate's Book to Premiere Exclusively on New Streaming Service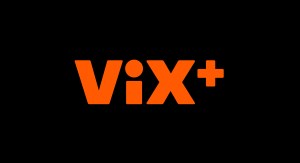 MIAMI – MARCH 25, 2022 – TelevisaUnivision Inc., the world's leading Spanish-language media and content company, today announced that it will adapt literary Nobel prize winner Mario Vargas Llosa's comedic novel "Captain Pantoja and the Special Service" ("Pantaleón y las visitadoras") as an exclusive Spanish-language series for ViX+, its new premium SVOD service slated to launch in the second half of 2022.  
Led by Patricio Wills, W Studios will produce the ViX+ series based on the classic novel. The original production will feature a modern take on this story about a captain who is chosen to participate in a secret mission for the army and create a special service of female visitors.  
"As we build a brand that will be a beacon for Latin Cultures, we are congregating the Spanish-language creative community under one roof to elevate Hispanic storytelling and celebrate our unique and diverse stories," said Rodrigo Mazón, executive vice president and general manager of ViX+. "We are proud to work with notable writers such as Mario Vargas Llosa to continue together developing the most prolific Spanish-language streaming service." 
This is ViX+'s second adaptation of a book by the internationally acclaimed Peruvian author. Vargas Llosa's "Travesuras de la Niña Mala" (The Bad Girl, 2006) is currently under development as a ViX+ original series. 
As part of the recently announced ViX, the world's largest Spanish-language streaming service, the new SVOD tier, ViX+ will offer more than 10,000 hours of premium content, including over 50 ViX+ Original series and movies, in the first year alone.  
The free AVOD product will launch in the U.S., Mexico and most of Spanish-speaking countries in Latin America on March 31. ViX will be available across all major platforms and via web at vix.com. 
CONTACTS:  
TelevisaUnivision 
U.S. and Latin America  
Tatiana Oviedo, toviedo@univision.net  
Mexico   
Sandra Oropeza, sandra@vix.com 
###   
TelevisaUnivision Adaptará "Pantaleón y las Visitadoras" de Mario Vargas Llosa como Serie Original de ViX+ 
La adaptación del libro del ganador del Nobel se estrenará exclusivamente en el nuevo servicio de streaming  
MIAMI –25 DE MARZO DE 2022– TelevisaUnivision Inc., la principal empresa de medios y contenido en español en Estados Unidos, anunció hoy que adaptará la novela cómica "Pantaleón y las visitadoras" de Mario Vargas Llosa, ganador del Premio Nobel de Literatura, como serie exclusiva en español para ViX+, su nuevo servicio premium con suscripción (SVOD), que se planea lanzar el segundo semestre de 2022.  
Liderado por Patricio Wills, W Studios producirá la serie de ViX+ que se basará en la clásica novela. La producción original presentará una versión moderna de la historia sobre un capitán que es seleccionado para participar en una misión secreta del ejército y crear un servicio especial de visitadoras. 
"A medida que seguimos desarrollando una marca que será emblemática para las culturas latinas, estamos congregando a la comunidad creativa hispanohablante bajo un solo techo para elevar la narrativa hispana y celebrar nuestras historias únicas y diversas", dijo Rodrigo Mazón, vicepresidente ejecutivo y gerente general de ViX+. "Es un orgullo para nosotros trabajar con escritores notables como Mario Vargas Llosa para continuar desarrollando juntos el más prolífico servicio de streaming en español". 
Esta es la segunda adaptación para ViX+ de un libro por el internacionalmente renombrado autor peruano. La serie original de ViX+, "Travesuras de la niña mala" (2006) de Vargas Llosa está en desarrollo. 
Como parte del recientemente anunciado ViX, el mayor servicio de streaming en español del mundo, el nivel premium con suscripción (SVOD) ViX+ ofrecerá más de 10,000 horas de contenido, incluidas más de 50 series y películas originales de ViX+, tan solo el primer año. 
El nivel gratuito AVOD estará disponible el 31 de marzo en Estados Unidos, México y la mayoría de los países hispanohablantes de Latinoamérica. ViX estará disponible en las principales plataformas y en el portal vix.com. 
CONTACTOS:  
TelevisaUnivision 
Estados Unidos y Latinoamérica  
Tatiana Oviedo, toviedo@univision.net  
México   
Sandra Oropeza, sandra@vix.com 
###