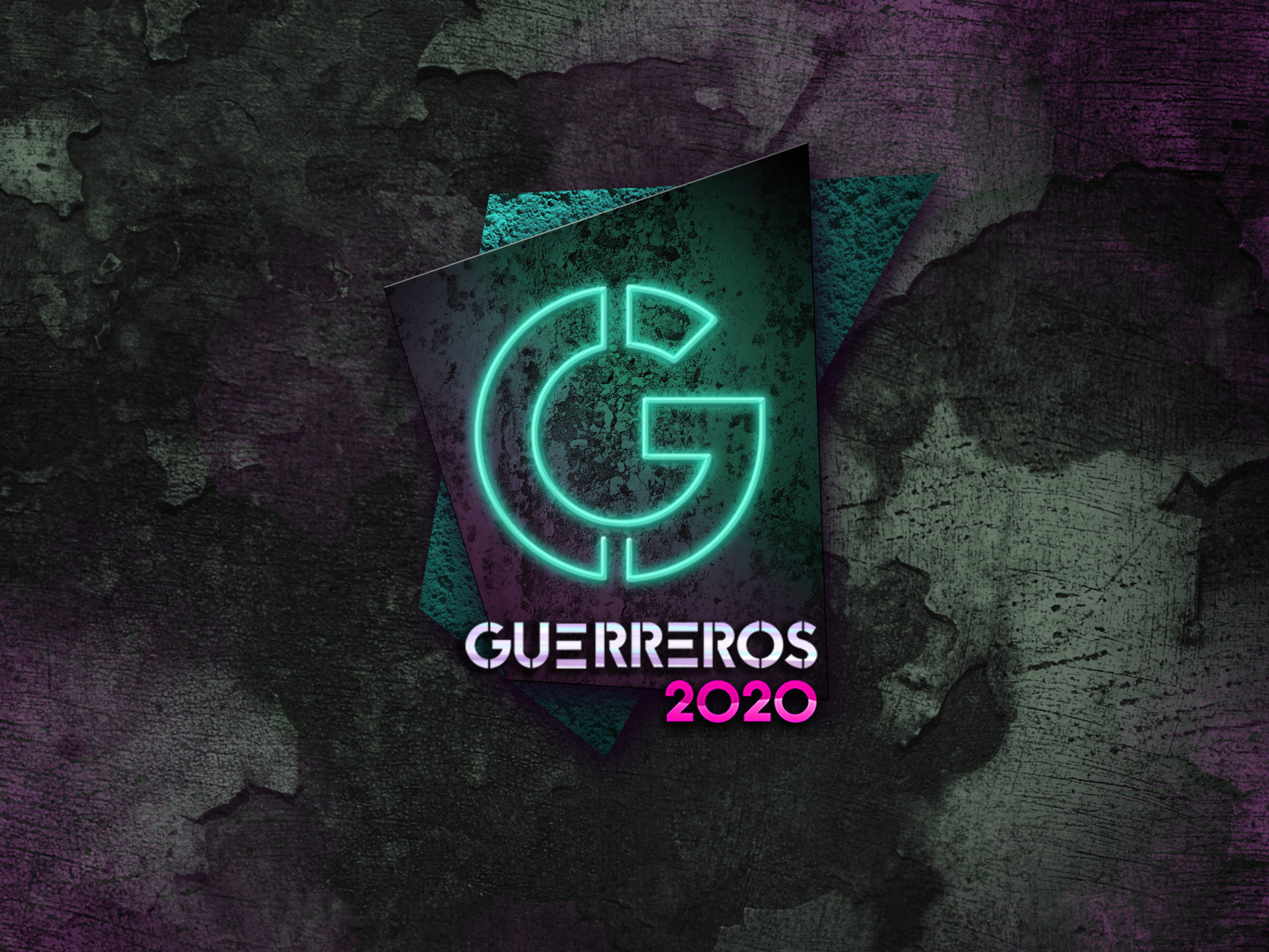 The International Hit Program Premieres Monday, June 29 at 8 p.m. ET/PT (7 p.m. CT)
Mauricio Barcelata and Tania Rincón Will be the Hosts and Antonio Santana the Behind-the-scenes Reporter
MIAMI – JUNE 11, 2020 – The international hit, "Guerreros 2020" (Warriors 2020), TV's most exciting reality competition premieres June 29 and will air Monday through Friday at 8 p.m. ET/PT (7 p.m. CT) on UniMás. "Guerreros 2020," a "break-the-mold" competition program that has been entertaining viewers in Latin America for a decade, will combine adrenaline and extreme challenges with fun, music, drama and audience interactivity.
During the two-hour, in-studio show 20 warriors divided into two teams, "Leones" (Lions) and "Cobras," will give everything to overcome difficult challenges that will bring out their true temperaments and personalities. The rivalry won't stop with the physical challenges, as the contestants' competitive spirit continues beyond the field. All Guerreroswill be judged by the mysterious and merciless "Tribunal," which will fill the spectacular battlefield with tension, as men and women face off to win a weekly cash prize that will be matched in support of communities affected by the COVID-19 pandemic.
"Guerreros 2020" is led by Emmy award-winning producer Magda Rodríguez. Renowned TV presenters Mauricio Barcelata and Tania Rincón will be the hosts and will ensure that the rules are followed by participants every night. Univision personality Antonio Santana will serve as the behind-the-scenes reporter, while TUDN sportscaster Carlos "el Zar" Aguilar will call all the action from the studios. Leading each team are TV host Macky González ("Cobras") and "Reto 4 Elementos, Naturaleza Extrema" finalist and athletic coach Memo Corral ("Leones").
Among the confirmed participants are: Maripily Rivera, Puerto Rican entrepreneur, model and TV host; Julio Ron, gym trainer and brother of renowned actor José Ron;" Christian Estrada, model and ex-boyfriend of singer Frida Sofía; Guty Carrera, model and cousin of actor Danilo Carrera, who competed in the original version of the show in Peru. Participants also include an extreme sports aficionado, an actress, a soccer player, a skateboarder, a reggaetón singer, a designer and entrepreneur, among others.
The main challenges include water battles, outdoor competitions, interior circuits, height challenges, as well as battles of skills, questions and answers and others.
Click here to download photos and videos.
Viewers can join the conversation using the hashtag #GuerrerosUS and follow UniMás on Twitter, Facebook and Instagram.
Visit corporate.univision.com/newco for more information on Univision, and follow @UnivisionPRTeam on Twitter and Instagram
CONTACT: Tatiana Oviedo 305.463.4614  toviedo@univision.net
###
"Guerreros 2020", la Más Emocionante Competencia Tipo Reality de la Televisión, Se Estrenará en UniMás
El exitoso programa internacional hará su debut el lunes, 29 de junio a las 8 p.m. Este/Pacífico (7 p.m. Centro)
Mauricio Barcelata y Tania Rincón serán los conductores, y Antonio Santana el reportero detrás de cámaras
MIAMI –11 DE JUNIO DE 2020– El exitoso programa internacional "Guerreros 2020", el reality de competencia más emocionante de la televisión, se estrenará el lunes, 29 de junio y se trasmitirá de lunes a viernes a las 8 p.m. Este/Pacífico (7 p.m. Centro) por UniMás. "Guerreros 2020", una competencia que rompe patrones y entretiene a los televidentes de Latinoamérica desde hace una década, combinará adrenalina y retos extremos con diversión, música, baile, drama e interacción con la audiencia.
Durante el programa de estudio de dos horas de duración, 20 guerreros, divididos en dos equipos, los "Leones" y las "Cobras", harán lo posible para superar retos difíciles que los harán mostrar su verdadero temperamento y personalidad. La rivalidad no se detendrá con los desafíos físicos, ya que el espíritu competitivo de los concursantes continuará más allá del campo de batalla. Todos los guerreros serán juzgados por el misterioso e implacable "Tribunal", que llenará de suspenso y tensión el espectacular campo de batalla, donde hombres y mujeres se enfrentan para ganar semanalmente un premio en efectivo que se duplicará en apoyo a comunidades afectadas por la pandemia del COVID-19.
"Guerreros 2020" está bajo la dirección de la productora ganadora de premios Emmy, Magda Rodríguez, Los conocidos conductores de televisión Mauricio Barcelata y Tania Rincón serán los presentadores y se asegurarán de que los participantes respeten las reglas cada noche. La personalidad de Univision Antonio Santana será el reportero detrás de cámaras, mientras que el locutor deportivo de TUDN Carlos "el Zar" Aguilar narrará toda la acción desde los estudios. Dirigirán los equipos la conductora de televisión Macky González ("Cobras") y el finalista de "Reto 4 Elementos, Naturaleza Extrema" y entrenador atlético Memo Corral ("Leones").
Entre los participantes confirmados están: Maripily Rivera, modelo, empresaria y presentadora puertorriqueña; Julio Ron, instructor de gimnasio y hermano del famoso actor José Ron; Christian Estrada, modelo y exnovio de la cantante Frida Sofía; y Guty Carrera, modelo y primo del actor Danilo Carrera, quien compitió en la versión original del programa en Perú. Además participarán una nadadora, un aficionado a los deportes extremos, una actriz, un futbolista, un patinador, un cantante de reguetón y un diseñador y emprendedor, entre otros.
Las pruebas principales incluyen batallas acuáticas, competencias al exterior, circuitos en interior, retos de altura, batallas de destreza, preguntas y respuestas, entre otras.
Hagan clic aquí para descargar fotos y videos.
Los televidentes pueden unirse a la conversación usando el hashtag #GuerrerosUS y seguir UniMás en Twitter, Facebooke Instagram.
Visiten corporate.univision.com/newco para más información sobre Univision y sigan a @UnivisionPRTeam en Twitter y Instagram
CONTACTOS: Tatiana Oviedo 305.463.4614 toviedo@univision.net
 ###