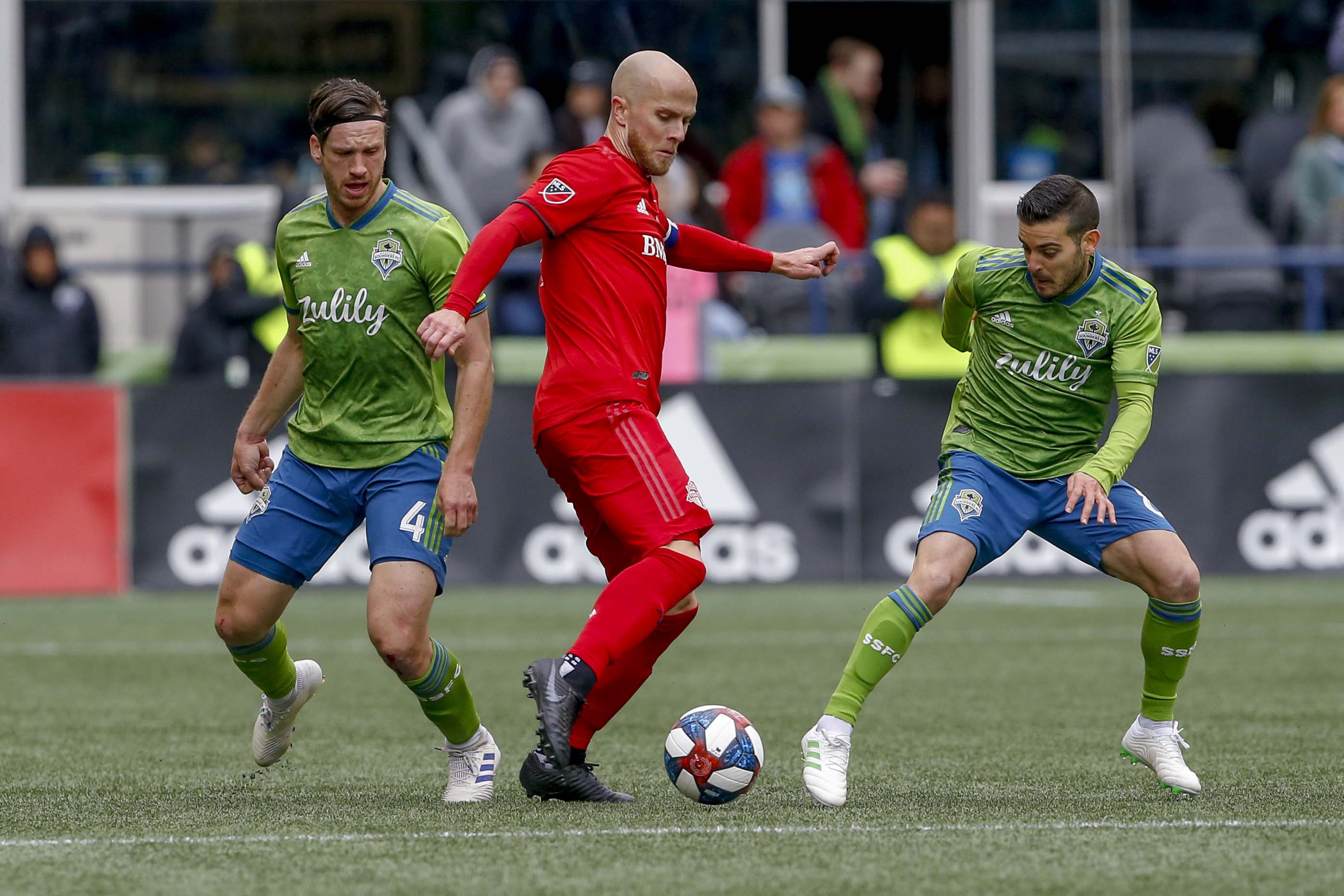 WHAT: TUDN, the undisputed Home of Soccer in the U.S., will bring fanáticos all the action of the final chapter of the MLS 2019 season by delivering live coverage of the 2019 MLS Cup: Seattle Sounders vs. Toronto FC. The anticipated match, to take place at the CenturyLink Field in Seattle, will air Sunday, November 10 at 3 p.m. ET on Univision and will be simulcasted on TUDN, as well as on TUDN radio.
In a surprising turn of events, Toronto FC reached the MLS final by defeating Atlanta United in the Conference Finals. Toronto's attack will be led by USMNT stars Jozy Altidore and Michael Bradley, who will support the prolific Spanish striker Alejandro Pozuelo. In the other conference final, the Seattle Sounders defeated the fan-favorite team LAFC 1-3 with two goals by Peruvian superstar Raúl Ruidíaz and Uruguayan striker Nicolas Lodeiro.
TUDN's award-winning team of sportscasters that will be on-site include Jorge Luis Lopez Salido, Raúl Guzman, Diego Balado, Marcelo Balboa and on field reporter Ramses Sandoval.
WHEN AND WHERE: Sunday November 10 at 3:00 p.m. ET on Univision and TUDN, as well as on TUDN radio.
ADDITIONAL INFORMATION:
Viewers can join the conversation on Twitter, Facebook and Instagram using the hashtag #MLSCup. Authenticated TUDN subscribers can stream both matches on the TUDN app or TUDN.tv. Fans are encouraged to download the app for iOS and/or Android. Univision's live-streaming platform, Univision Now, will also have live coverage.
Visit corporate.univision.com/newco for more information on Univision, and follow @UnivisionPRTeam on Twitter and Instagram.
CONTACT:  Tatiana Oviedo 305.463.4614 toviedo@univision.net
###
TUDN de Univision Presenta la Copa MLS 2019: Seattle Sounders contra Toronto FC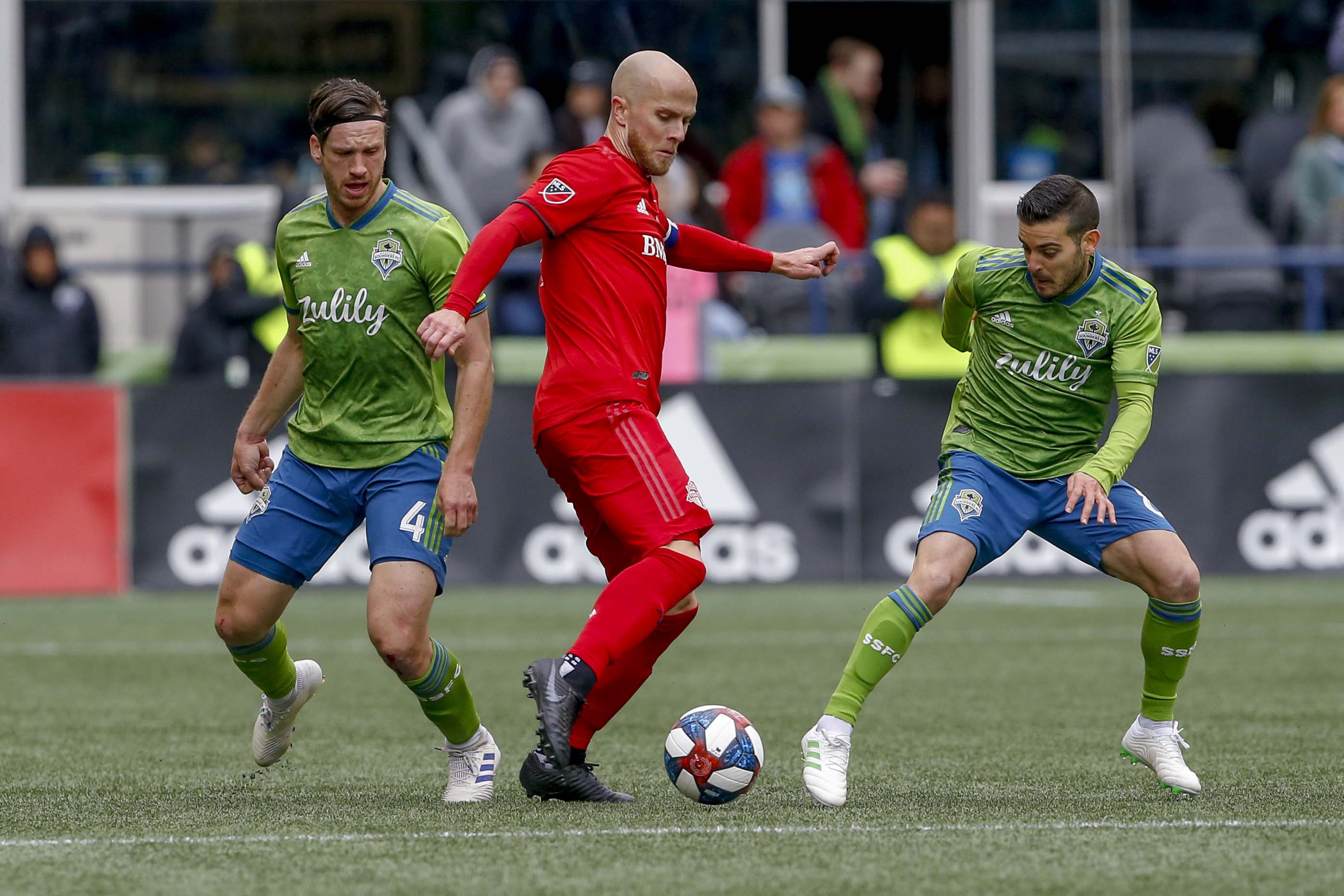 QUÉ: TUDN, el destino incuestionable del fútbol en Estados Unidos, ofrecerá a los fanáticos toda la acción del capítulo final de la temporada 2019 de la MLS, con cobertura en vivo de la Copa MLS 2019: Seattle Sounders contra Toronto FC. El muy esperado encuentro, que tendrá lugar en el CenturyLink Field en Seattle, se trasmitirá el domingo, 10 de noviembre a las 3 p.m. Este por Univision y simultáneamente por TUDN, además de TUDN radio.
En un giro sorprendente, Toronto FC llegó a la final de la MLS al derrotar a Atlanta United en la final de la Conferencia Este. El ataque de Toronto estará a cargo de las estrellas de la selección de Estados Unidos Jozy Altidore y Michael Bradley, quienes apoyarán al prolífico goleador español Alejandro Pozuelo. En la otra final de grupo, Seattle Sounders derrotó al favorito LAFC 1-3, con dos tantos anotados por la superestrella peruana Raúl Ruidíaz, y el otro por el delantero uruguayo Nicolás Lodeiro.
El galardonado equipo de locutores de TUDN que estará presente incluye a Jorge Luis López Salido, Raúl Guzmán, Diego Balado y Marcelo Balboa, además de Ramsés Sandoval como reportero en la cancha.
CUÁNDO Y DÓNDE: Domingo, 10 de noviembre a las 3:00 p.m. Este por Univision y TUDN, como también TUDN radio.
INFORMACIÓN ADICIONAL:
Los televidentes pueden participar en la conversación por Twitter, Facebook e Instagram usando el hashtag #MLSCup. Los suscriptores con autenticación de TUDN pueden ver ambos partidos con la aplicación de TUDN o por TUDN.tv. Se anima a los fans a que bajen la aplicación para iOS o Android. La plataforma de streaming en vivo de Univision, Univision Now, también tendrá cobertura en vivo.
Visiten corporate.univision.com/newco para más información sobre Univision  y sigan @UnivisionPRTeam en Twitter e Instagram.
CONTACTO: Tatiana Oviedo 305.463.4614 toviedo@univision.net