Jesse & Joy and the Derbez Family Sing "Jingle Bell Rock," Which is the Trailer's Song, Featuring Aitana Derbez Singing for the First Time in a Recording Studio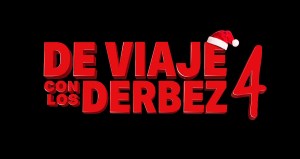 Trailer available here
MIAMI – NOVEMBER 9, 2023 – ViX, the world's leading Spanish-language streaming service, today unveiled the official trailer for the fourth season of DE VIAJE CON LOS DERBEZ and announced that Jesse & Joy sings along with the Derbez family the popular Christmas song "Jingle Bell Rock," which was featured in the trailer.
DE VIAJE CON LOS DERBEZ 4 will premiere on November 24 in the United States and Puerto Rico exclusively on ViX's premium plan, while in Mexico and more than 240 other countries and territories it will be available only on Prime Video.
After a difficult year full of obstacles, Eugenio will take his family to Lapland, a region in northern Finland within the Arctic Circle, where it is said that every day is Christmas. As a father, Eugenio believes that he has one last chance to enjoy Aitana's childhood and is determined to share his love of Christmas with her and her family. The invitation of a magical being and the spirit of the season will bring the family's hearts together, without leaving aside the antics in the snow, the love for a good competition and a lot of crazy fun.
Jesse & Joy's Amazon Music Original, "Jingle Bell Rock," was produced by Jesse, the duo's older brother, and the members of the Derbez family lent their voices to complement the track. This is the first time that the youngest of the family, Aitana, has recorded vocals in a professional studio.
DE VIAJE CON LOS DERBEZ is a comedy documentary series of six half-hour episodes (with one additional recap) that follows one of the most beloved families in Spanish-language television entertainment as they travel together. The cast includes Eugenio Derbez, his wife Alessandra Rosaldo and their children Aislinn, Vadhir, Jose Eduardo, and Aitana
On November 24 we will be able to enjoy the first three episodes, on December 1 the next two, and on December 8 the epic conclusion together with the recap episode.
The series is produced by 3PasStudios, a Eugenio Derbez and Ben Odell company, in association with LionsgateTelevision, with 3Pas' Javier Williams and Nick Lee as showrunners. Aislinn Derbez's Ais Ais Baby Media Corporation is also producing. Eugenio Derbez, Ben Odell, Javier Williams, Aislinn Derbez, Nick Lee and Pablo Calasso are executive producers.
Click here to download assets.
ViX offers more than 75,000 hours of on-demand content and more than 100 streaming channels, all in Spanish. The app offers two levels of access, one free with ads and a premium one with a subscription, in the U.S., Mexico and most Spanish-speaking countries in Latin America, on all major mobile platforms, connected TV devices and online at vix.com.
Join the conversation using the hashtags #DeViajeConLosDerbezViX and #ViX and follow ViX on Instagram, X, Facebook and TikTok.
Visit televisaunivision.com for more information about TelevisaUnivision and follow us on X and Instagram.
CONTACTS:
United States and Latin America
Tatiana Oviedo, toviedo@televisaunivision.com
###
ViX revela el tráiler oficial de la nueva temporada de DE VIAJE CON LOS DERBEZ
Jesse & Joy junto con la familia Derbez interpretan la canción "Jingle Bell Rock", con la que se musicaliza el tráiler, y en que, por primera vez que Aitana Derbez canta en un estudio de grabación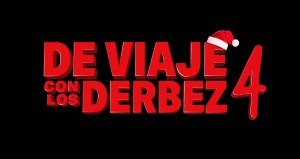 Tráiler disponible aquí
MIAMI – 9 DE NOVIEMBRE DE 2023 – ViX, el servicio de streaming en español líder en el mundo, reveló hoy el tráiler oficial de la cuarta temporada de DE VIAJE CON LOS DERBEZ. Además, anunciaron que Jesse & Joy cantan junto a la familia Derbez la popular canción navideña "Jingle Bell Rock", con la que se musicalizó el tráiler.
DE VIAJE CON LOS DERBEZ 4 se estrenará el 24 de noviembre en Estados Unidos y Puerto Rico en exclusiva en el plan premium de ViX, mientras que en México y en más de 240 países y territorios estará disponible únicamente por Prime Video.
Después de un año difícil lleno de obstáculos, Eugenio llevará a su familia a la Laponia, región al norte de Finlandia dentro del círculo polar ártico, donde se dice que todos los días es Navidad. Como padre, Eugenio cree que tiene una última oportunidad de disfrutar la infancia de Aitana y está decidido a compartir con ella y con su familia su amor por las fiestas Navideñas. La invitación de un mágico ser y el espíritu de la época unirá los corazones de la familia, sin dejar de lado las travesuras en la nieve, el amor por una buena competencia y muchas locuras divertidas.
El Amazon Music Original de Jesse & Joy, "Jingle Bell Rock", fue producido por Jesse, hermano mayor del dueto, y los integrantes de la familia Derbez prestaron sus voces para complementar el tema. Es la primera vez que la más joven de la familia, Aitana, canta en un estudio de grabación profesional
DE VIAJE CON LOS DERBEZes una serie documental de comedia de seis episodios (con uno adicional de recuento) de media hora, que sigue a una de las familias más queridas del entretenimiento en la televisión hispanohablante mientras viajan juntos. El elenco incluye a Eugenio Derbez, a su esposa Alessandra Rosaldo y a sus hijos Aislinn, Vadhir, José Eduardo y Aitana.
El 24 de noviembre podremos disfrutar los primeros tres episodios, el 1 de diciembre los siguientes dos, y el 8 de diciembre la épica conclusión acompañada del capítulo de recuento.
La serie es producida por 3Pas Studios, una compañía de Eugenio Derbez y Ben Odell, en asociación con Lionsgate Television, con Javier Williams y Nick Lee, de 3Pas, como showrunners. También produce Ais Ais Baby Media Corporation de Aislinn Derbez. Eugenio Derbez, Ben Odell, Javier Williams, Aislinn Derbez, Nick Lee y Pablo Calasso son productores ejecutivos.
Haz clic aquí para descargar materiales de prensa
ViX ofrece más de 75,000 horas de contenido on demand y más de 100 canales de streaming, todos en español. La aplicación ofrece dos niveles de acceso, uno gratuito con anuncios y otro premium con suscripción, en Estados Unidos, México y la mayoría de los países hispanohablantes de Latinoamérica, en todas las principales plataformas móviles, dispositivos de televisor conectado y en internet en vix.com.
Participa en la conversación usando el hashtags #DeViajeConLosDerbezViX y #ViX y sigue a ViX en Instagram, X, Facebook y TikTok.
Visita televisaunivision.com para más información sobre TelevisaUnivision y síguenos en X e Instagram.
CONTACTOS:
Estados Unidos y Latinoamérica
Tatiana Oviedo, toviedo@televisaunivision.com
###