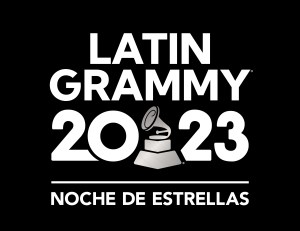 The red carpet pre-show will be televised from FIBES in Seville on Univision, UniMás, and Galavisión, as well as on streaming service ViX
Miami, FL. – November 1, 2023 – For the first time, NOCHE DE ESTRELLAS is making its way to Spain with the 24th Annual Latin GRAMMY Awards®, setting the stage for a one-of-a-kind evening on Thursday, November 16 at 7 pm ET/6 pm CT. Presented by returning hosts and beloved TV personalities Chiqui Delgado, and Raúl de Molina, along with renowned journalist Borja Voces, the multi-talented model, actress, and TV presenter Clarissa Molina, and Venezuelan singer-songwriter Carlos Baute, this star-studded pre-show will be broadcast on Univision, UniMás, and Galavisión. Furthermore, the red carpet coverage will be available on ViX, the world's leading Spanish-language streaming service.
This year, NOCHE DE ESTRELLAS will offer viewers an unparalleled opportunity to immerse themselves in the Latin GRAMMYs® carpet experience. Featuring exclusive interviews with celebrated music icons, a VIP tour of Andalusia and its eight provinces, and the dynamic atmosphere of The Biggest Night in Latin Music™, audiences can step right into the glamorous lead-up to the main event and be part of the enchantment that envelops Seville, Spain.
For the latest news, visit the official Latin Recording Academy site at LatinGRAMMY.com. Follow The Latin Academy on Facebook (LatinGRAMMYs), X (@LatinGRAMMYs) or Instagram (@LatinGRAMMYs), and use #LatinGRAMMY on all popular social media platforms.
Visit televisaunivision.com for more information on TelevisaUnivision and follow us on X and Instagram.
CONTACTS: 
TelevisaUnivision
Laura Paez
The Latin Recording Academy
Nathalie Alberto
###
Borja Voces, Carlos Baute, Chiqui Delgado, Clarissa Molina y Raúl de Molina presentarán NOCHE DE ESTRELLAS durante la 24.A Entrega Anual del Latin GRAMMY® el jueves 16 de noviembre a las 7pm ET/6 pm CT
La alfombra roja y pre-show se televisará desde FIBES en Sevilla en Univision, UniMás y Galavisión, así como en el servicio de streaming ViX
Haz clic aquí para descargar material promocional 
Miami, FL. – 1 de noviembre de 2023 – Por primera vez, NOCHE DE ESTRELLAS viaja a España con la 24.a Entrega Anual del Latin GRAMMY®, alistando el escenario para una noche incomparable el jueves 16 de noviembre a las 7pm ET/6 pm CT. Presentada por las queridas figuras del entretenimiento Chiqui Delgado y Raúl de Molina, junto con el reconocido periodista Borja Voces, la modelo, actriz y presentadora de televisión Clarissa Molina, y el cantautor venezolano Carlos Baute, este glamoroso pre-show se transmitirá por Univision, UniMás y Galavisión. Además, estará disponible en ViX, el servicio de streaming en español líder en el mundo.
Este año, NOCHE DE ESTRELLAS ofrecerá a la audiencia una oportunidad única de sumergirse en la experiencia de la alfombra roja de los Latin GRAMMYs®. Con entrevistas exclusivas a célebres iconos de la música, un recorrido VIP por Andalucía y sus ocho provincias y la dinámica atmósfera de La Noche Más Importante de la Música Latina™, los espectadores podrán adentrarse en el esperado preludio del evento principal y ser partícipe del encanto que envuelve a Sevilla, España.
Para las últimas noticias, visite el sitio oficial de La Academia Latina de la Grabación en LatinGRAMMY.com. Siga a La Academia Latina en Facebook (LatinGRAMMYs), X (@LatinGRAMMYs) o Instagram (@LatinGRAMMYs) y use #LatinGRAMMY en todas las plataformas de redes sociales populares.
Visite televisaunivision.com para obtener más información sobre TelevisaUnivision y síganos en X e Instagram.
CONTACTOS: 
TelevisaUnivision
Laura Paez
La Academia Latina de la Grabación
Nathalie Alberto