FOX News Media's Stuart Varney & Dana Perino and UNIVISION's Ilia Calderón to Co-Moderate Second Republican Presidential Debate on Sept 27th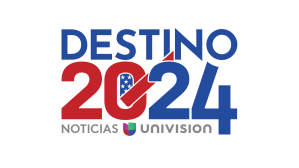 NEW YORK – August 30, 2023 – FOX News Media's Stuart Varney & Dana Perino and Univision's Ilia Calderón will co-moderate the second Republican presidential primary debate of the 2024 election, announced Jay Wallace, President and Executive Editor of FOX News Media and Maria Martinez-Guzman, Executive Vice President of News for Univision Networks.
Broadcast on FOX Business Network (FBN) and Univision from 9-11 PM/ET, the debate will take place on September 27th at the Ronald Reagan Presidential Library in Simi Valley, California. The debate will air in Spanish exclusively on Univision.
In addition to FBN, FOX News Channel (FNC) will simulcast the entire debate from 9-11 PM/ET and FOX Nation will offer a livestream for the platform's subscribers. FOX News Audio will also provide breaking news coverage throughout the night with insight from FNC reporters and experts and SiriusXM Channel 115 FOX News Headlines 24/7 will broadcast highlights from the debate every 15 minutes. NOTICIAS UNIVISION's digital audiences will have full coverage of the debate via UnivisionNoticias.com and TelevisaUnivision's streaming platform, ViX, will also have live coverage on its news channel Noticas 24/7.
In making the announcement, Wallace said, "We are very proud to have Stuart Varney and Dana Perino co-moderating the second debate with Univision to provide Americans with a comprehensive view of the qualifying candidates vying for the Republican nomination for president."
Martinez-Guzman added, "As the number one source of news for the U.S. Hispanic community, NOTICIAS UNIVISION's participation as co-host of the second 2023 Republican primary debate reflects the journalistic mission of TelevisaUnivision's news division to provide our audience with fair and balanced information. As in past election cycles, we seek to inform Hispanic voters nationwide about their choices while representing our community's issues during this election cycle."
Varney was one of FBN's original anchors at its inception in 2007 and is the host of Varney & Co., the highest rated market hours program on business television. In addition, he serves as the host of FBN Prime's American Built, a series that showcases the ingenuity behind some of the country's most iconic landmarks. Throughout his 45-year television career, Varney has interviewed titans from the tech, pharmaceutical, financial, airline and retail industries. He provided analysis for FBN's midterm election programming in 2022 and has also contributed to the business team at FNC since 2004.
Perino co-anchors America's Newsroom and serves as co-host of The Five, the most watched program in cable news. She also recently launched a signature podcast on FOX News Audio called Perino on Politics and co-anchored the pre-show for the first Republican presidential debate in Milwaukee with Bill Hemmer. Perino has conducted a number of notable exclusive interviews, including with Facebook founder Mark Zuckerberg, former Secretary of State Condoleezza Rice and former Starbucks CEO Howard Schultz, among others. Additionally, she has played a prominent role across all of FNC's major political events throughout her 14-year tenure at the network, most recently contributing to its 2022 midterm election programming as well as the 2020 election season coverage.
Calderón is the first Afro-Latina to anchor an evening newscast for a major broadcast network in the United States. Currently she is co-anchor of UNIVISION's flagship weekday evening newscast, NOTICIERO UNIVISION as well as UNIVISION's primetime newsmagazine, AQUÍ Y AHORA. Calderon co-moderated the final debate between Presidential candidates Joe Biden and Bernie Sanders in March of 2020 and has moderated various forums with presidential and gubernatorial candidates. Throughout her career she has conducted one-on-one interviews with numerous prominent politicians and celebrities, among them President Joe Biden, First Lady Jill Biden, Vice President Kamala Harris, former Secretary of State Hillary Rodham Clinton, former Colombian president Álvaro Uribe, and others.
###
Stuart Varney y Dana Perino de FOX News Media e Ilia Calderón de UNIVISION Moderarán Conjuntamente el Segundo Debate Presidencial Republicano el 27 de Septiembre
NUEVA YORK – 30 de agosto de 2023 – Stuart Varney y Dana Perino, de FOX News Media, e Ilia Calderón, de Univision, moderarán conjuntamente el segundo debate de las primarias presidenciales republicanas de las elecciones de 2024, anunciaron Jay Wallace, Presidente y Editor Ejecutivo de FOX News Media, y María Martínez-Guzmán, Vicepresidenta Ejecutiva de Noticias de Univision Networks.
Transmitido por FOX Business Network (FBN) y Univision de 9-11 PM/ET, el debate tendrá lugar el 27 de septiembre en la Biblioteca Presidencial Ronald Reagan en Simi Valley, California. El debate se emitirá en español exclusivamente en Univision.
Además de FBN, FOX News Channel (FNC) retransmitirá todo el debate de 9 a 11 PM/ET y FOX Nation ofrecerá una retransmisión en directo para los suscriptores de la plataforma. FOX News Audio también ofrecerá noticias de última hora a lo largo de la noche con la opinión de periodistas y expertos de FNC y el canal 115 de SiriusXM FOX News Headlines 24/7 emitirá los momentos más destacados del debate cada 15 minutos. Las audiencias digitales de NOTICIAS UNIVISION tendrán cobertura completa del debate a través de UnivisionNoticias.com y la plataforma de streaming de TelevisaUnivision, ViX, también tendrá cobertura en vivo en su canal de noticias Noticas 24/7.
Al hacer el anuncio, Wallace dijo: "Estamos muy orgullosos de contar con Stuart Varney y Dana Perino como co-moderadores del segundo debate con Univision para ofrecer a los estadounidenses una visión completa de los candidatos que compiten por la nominación republicana a la presidencia."
Martínez-Guzmán añadió: "Como la fuente número uno de noticias para la comunidad hispana de Estados Unidos, la participación de NOTICIAS UNIVISIÓN como co-anfitrión del segundo debate de las primarias republicanas de 2023 refleja la misión periodística de la división de noticias de TelevisaUnivisión de ofrecer a nuestra audiencia información justa y equilibrada. Como en ciclos electorales pasados, buscamos informar a los votantes hispanos de todo el país sobre sus opciones, a la vez que representamos los temas de nuestra comunidad durante este ciclo electoral."
Varney fue uno de los presentadores originales de FBN en sus inicios en 2007 y es el anfitrión de Varney & Co, el programa de horas de mercado de mayor audiencia en la televisión de negocios. Además, es el presentador de American Built, de FBN Prime, una serie que muestra el ingenio que hay detrás de algunos de los monumentos más emblemáticos del país. A lo largo de sus 45 años de carrera televisiva, Varney ha entrevistado a titanes de los sectores tecnológico, farmacéutico, financiero, aéreo y minorista. Realizó análisis para la programación de las elecciones de mitad de mandato de FBN en 2022 y también ha contribuido al equipo de negocios de FNC desde 2004.
Perino es copresentadora de America's Newsroom y de The Five, el programa más visto de las noticias por cable. Recientemente lanzó un podcast en FOX News Audio llamado Perino on Politics y copresentó el programa previo al primer debate presidencial republicano en Milwaukee con Bill Hemmer. Perino ha realizado numerosas entrevistas exclusivas, como al fundador de Facebook Mark Zuckerberg, a la ex Secretaria de Estado Condoleezza Rice y al ex Consejero Delegado de Starbucks Howard Schultz, entre otros. Además, ha desempeñado un papel destacado en todos los grandes acontecimientos políticos de la FNC a lo largo de sus 14 años en la cadena, contribuyendo recientemente a la programación de las elecciones de mitad de mandato de 2022, así como a la cobertura de la temporada electoral de 2020.
Calderón es la primera afrolatina que presenta un noticiario nocturno para una gran cadena de televisión en Estados Unidos. Actualmente es copresentadora del principal noticiario nocturno de UNIVISION entre semana, NOTICIERO UNIVISION, así como de la revista de noticias de UNIVISION en horario de máxima audiencia, AQUÍ Y AHORA. Calderón co-moderó el debate final entre los candidatos presidenciales Joe Biden y Bernie Sanders en marzo de 2020 y ha moderado varios foros con candidatos presidenciales y a gobernador. A lo largo de su carrera ha realizado entrevistas individuales con numerosos políticos destacados y celebridades, entre ellos el presidente Joe Biden, la primera dama Jill Biden, la vicepresidenta Kamala Harris, la exsecretaria de Estado Hillary Rodham Clinton y el expresidente colombiano Álvaro Uribe, entre otros.
###