Revolves Around the Case of "La Luz Del Mundo" (The Light of the World), a Religious Cult in the Hands of a Family That Has Allegedly Committed Systematic Abuse and Sexual Violence for Three Generations.
Reveals the Testimonies of a Group of Survivors From Mexico and the United States Who Raise Their Voices to Demand Justice as They Seek to Rebuild Their Lives.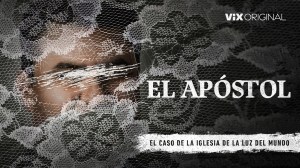 MIAMI – SEPTEMBER 13, 2023 – The documentary series EL APÓSTOL (The Apostle), a co-production of N+ Docs and Univision Noticias, will premiere on Thursday, September 14 exclusively on the premium plan of ViX, the world's leading Spanish-language streaming service.
Throughout the four episodes, which are available since its premiere, EL APÓSTOL revolves around the case of "La Luz del Mundo," a religious cult led by a family with presence in more than 50 countries and more than 5 million followers that for many years has allegedly committed systematic abuses and sexual violence. Since its founding in 1926, in Guadalajara, Jalisco, Mexico, the three generations behind this organization have been involved in various controversies.
This journalistic documentary series is based on a rigorous and thorough investigation carried out both in Mexico and in the United States where the leader of the "La Luz del Mundo" church, proclaimed by his followers as "the Apostle of Jesus Christ on Earth", is sentenced to 16 years in prison for sexual abuse of minors.
The investigation will reveal the testimonies of a group of survivors in both countries who raise their voices to demand justice while fighting painful personal battles to rebuild their lives.
Despite several strong cases, this religious cult has only been prosecuted in the United States, while in Mexico, its country of origin, the authorities have not acted accordingly.
EL APÓSTOL joins the list of N+ Docs documentary productions that are being recognized worldwide for their journalistic and audiovisual quality.
Click here to download press materials.
Follow ViX on Instagram | X | Facebook | TikTok
Visit televisaunivision.com for more information about TelevisaUnivision and follow us on X and Instagram.
CONTACTS:
United States and Latin America
Paulina Lebolo, plebolo@televisaunivision.com
Mexico
Ruben Acosta, racostamo@televisa.com.mx
About ViX
ViX is the world's first large-scale streaming service exclusively serving Spanish-speaking audiences. Owned by TelevisaUnivision, ViX celebrates Latino cultures and Spanish-language storytellers with an unprecedented 75,000 hours of free and paid premium content across all genres, including movies, comedy series, novelas, drama series and children's content, as well as live news and sports. Leveraging more than 300,000 hours of Televisa's content library and a robust intellectual property catalog to create an unparalleled offering, the new global streaming service enlightens Spanish-language entertainment by pushing boundaries and igniting joy with its unparalleled content. ViX includes a free tier and a premium subscription plan. Giving subscribers access to a breadth of content and a premium Spanish-language offering never seen before in a streaming service, the premium plan offers ad-free entertainment, including more than 7,000 hours of live sports, with more than 70 ViX+ original series and movies in its first year.
About TelevisaUnivision
As the leading Spanish-language media and content company in the world, TelevisaUnivision features the largest library of owned content and industry-leading production capabilities that power its streaming, digital and linear television offerings, as well as its radio platforms. The Company's media portfolio includes the top-rated broadcast networks Univision and UniMás in the US and Las Estrellas and Canal 5 in Mexico. TelevisaUnivision is home to 36 Spanish-language cable networks, including Galavisión and TUDN, the No.1 Spanish-language sports network in the US and Mexico. With the most compelling portfolio of Spanish-language sports rights in the world, TelevisaUnivision has solidified its position as the Home of Soccer. TelevisaUnivision also owns and manages 59 television stations across the US and four broadcast channels in Mexico affiliated with 222 television stations, Videocine studio, and Uforia, the Home of Latin Music, which encompasses 40 owned or operated US radio stations, a live event series and a robust digital audio footprint. TelevisaUnivision is home to the premium digital streaming service ViX, which hosts over 50,000 hours of high-quality, original Spanish-language programming from distinguished producers and top talent. The company's prominent digital assets include Univision.com, Univision NOW, and several top-rated digital apps. For more information, visit televisaunivision.com

About N+
N+ (NMás) is the world's largest producer of live and on-demand Spanish-language video news content, featuring the leading newscasts and stories about Mexico and the world, with content produced especially for TV, OTT and digital media.
###
EL APÓSTOL, serie documental coproducida por N+ Docs y Univision Noticias, llega en exclusiva a ViX
Aborda el caso de "La Luz del Mundo", un culto religioso en manos de una familia que presuntamente durante tres generaciones ha cometido abusos sistemáticos y violencia sexual.
Revelará los testimonios de un grupo de sobrevivientes de México y Estados Unidos que levantan la voz para exigir justicia, al tiempo que buscan reconstruir sus vidas.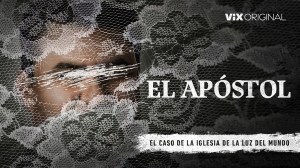 MIAMI –13 DE SEPTIEMBRE DE 2023– La serie documental EL APÓSTOL, una coproducción de N+ Docs y Univision Noticias, se estrenará el jueves 14 de septiembre en exclusiva en el plan premium de ViX, el servicio de streaming en español líder en el mundo.
A lo largo de cuatro capítulos, disponibles desde su estreno, EL APÓSTOL aborda el caso de "La Luz del Mundo", un culto religioso en manos de una familia con presencia en más de 50 países y más de 5 millones de seguidores, que presuntamente durante muchos años ha cometido abusos sistemáticos y violencia sexual. Desde su fundación en 1926, en Guadalajara, Jalisco, México, las tres generaciones detrás de esta organización han estado involucradas en diversas polémicas.
Esta serie documental periodística está sustentada en una rigurosa y profunda investigación realizada tanto en México, como en Estados Unidos donde el líder de la iglesia "La Luz del Mundo", proclamado por sus seguidores como "el Apóstol de Jesucristo en la Tierra", está sentenciado a 16 años de prisión por abuso sexual a menores.
La investigación revelará los testimonios de un grupo de sobrevivientes en ambos países que levantan la voz para exigir justicia al tiempo que libran dolorosas batallas personales para reconstruir sus vidas.
Pese a diversas y fuertes denuncias, este culto religioso sólo ha sido juzgado en Estados Unidos, mientras que, en México, su país de origen, las autoridades no han actuado en consecuencia.
EL APÓSTOL se suma a la lista de producciones documentales de N+ Docs que están siendo reconocidas a nivel mundial por su calidad periodística y audiovisual.
Haz clic aquí para descargar materiales de prensa.
Sigue a ViX en Instagram | X | Facebook | TikTok
Visita televisaunivision.com para más información sobre TelevisaUnivision y síguenos en X e Instagram.
CONTACTS:
Estados Unidos y Latinoamérica
Paulina Lebolo, plebolo@televisaunivision.com
México
Ruben Acosta, racostamo@televisa.com.mx
Acerca de ViX
ViX es el primer servicio de streaming global a gran escala que sirve exclusivamente al mundo hispanohablante. Propiedad de TelevisaUnivision, ViX celebra las culturas latinas y los narradores de lengua española con 75,000 horas de contenido de un nivel sin precedente, tanto gratuito como premium pago, en diversos géneros con películas, series cómicas y dramáticas, novelas y programación infantil, además de noticias y deportes en vivo. Aprovechando las más de 300,000 horas de la librería de contenido de TelevisaUnivision y su robusto catálogo de propiedad intelectual, ViX ofrece un servicio sin igual que ilumina el entretenimiento en español, generando alegría y desafiando los límites. ViX incluye un nivel gratis y un plan premium con suscripción. Proveyendo acceso a sus suscriptores a un amplio contenido y una oferta en español premium jamás vista en un servicio de streaming, el plan premium ofrece entretenimiento sin publicidad, incluyendo más de 7,000 horas de deportes en vivo, y con más de 70 series y películas originales que se estrenarán en el primer año.
Sobre TelevisaUnivision
Como la compañía líder de contenidos y medios en español en el mundo, TelevisaUnivision cuenta con la biblioteca de contenido propio más grande y capacidad de producción líder en la industria, mismas que impulsan sus ofertas de transmisión digital y lineal, así como sus plataformas de radio. La cartera de medios de la Compañía incluye las cadenas de transmisión líderes Univision y UniMás en Estados Unidos, y las estrellas y Canal 5 en México. TelevisaUnivision es el hogar de 36 canales de televisión de paga en español, incluidos Galavisión y TUDN, el canal de deportes en español número 1 en Estados Unidos y en México. Con la cartera de derechos deportivos en español más atractiva del mundo, TelevisaUnivision ha consolidado su posición como la Casa del Fútbol. TelevisaUnivision también posee y administra 59 estaciones de televisión en Estados Unidos y cuatro canales de transmisión en México con 222 estaciones de televisión asociadas, los estudios de Videocine y Uforia, the Home of Latin Music, que abarca 40 estaciones de radio propias u operadas en Estados Unidos, una serie de eventos en vivo y una sólida huella de audio digital. TelevisaUnivision es el hogar de los servicios de transmisión digital premium ViX, que en conjunto presentan más de 50,000 horas de programación original en español de alta calidad de productores distinguidos y talento destacado. Los activos digitales más relevantes de la empresa incluyen Univision.com, Univision NOW y varias aplicaciones digitales de primera categoría. Para obtener más información, visite televisaunivision.com

Sobre N+
N+ (NMás) es el productor de contenidos noticiosos en video en español más grande del mundo, en vivo y bajo demanda, que cuenta con los principales noticieros e historias acerca de México y el mundo, con contenido producido especialmente para TV, OTT y medios digitales.
###