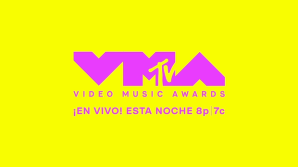 Viewers can relive the star-studded event on Univision at 11:30PM ET/PT
Click here to download promotional assets 
Miami, FL. – September 12, 2023 – UNIMÁS announced that it will be the destination for the Spanish-language broadcast in the U.S. of one of music's most iconic nights, the 2023 MTV Video Music Awards airing today, September 12 at 8PM ET/PT. The evening promises tons of Latin flavor with musical performances by Anitta, Karol G, Peso Pluma, The Warning and legendary global sensation Shakira, returning to the stage after 17 years to deliver a medley of her greatest hits and receive the prestigious "Video Vanguard Award." Audiences will be able to relive the event on Univision at 11:30PM ET/PT.
Furthermore, multi-faceted actress and host Alejandra Espinoza will be live at the awards ceremony, bringing all the details in Spanish, and providing commentary on what is happening on stage at the Prudential Center in Newark, New Jersey.
Since 1984, the MTV VMAs have been the place where the world has seen musical talents such as Madonna, Michael Jackson, Beyoncé, Lady Gaga take the stage, and tonight promises to continue the same trend with moments to remember.
Visit televisaunivision.com for more information about TelevisaUnivision and follow us on X and Instagram.
CONTACTS: 
Mauricio Ginestra mginestra@televisaunivision.com
Laura Paez lpaez@televisaunivision.com
###
UNIMÁS trae una noche llena de música y emociones con la transmisión de los MTV VMAs 2023 hoy a las 8PM ET/PT
Los televidentes también podrán ver la repetición del evento por Univision a las 11:30PM ET/PT
Haz clic para descargar material promocional 
Miami, FL. – 12 de septiembre de 2023 – UNIMÁS anunció que será el destino para la transmisión en español en los EE.UU. de una de las noches más icónicas de la música, los MTV Video Music Awards 2023, hoy 12 de septiembre a las 8PM ET/PT. La velada promete mucho sabor latino con presentaciones musicales de Anitta, Karol G, Peso Pluma, The Warning y la legendaria sensación global Shakira, regresando a este escenario después de 17 años para recibir el prestigioso "Video Vanguard Award" y presentar un popurrí de sus más grandes éxitos. La audiencia podrá revivir la gala porUnivision a partir de las 11:30PM ET/PT.
Por si fuera poco, la multifacética actriz y presentadora Alejandra Espinoza, estará en vivo y trayendo en español todos los pormenores de lo que sucede sobre el escenario del Prudential Center en Newark, Nueva Jersey.
Desde 1984, los MTV VMAs han sido el lugar en el que el mundo ha visto crecer talentos musicales de la talla de Madonna, Michael Jackson, Beyoncé, Lady Gaga, esta noche promete seguir la misma tendencia con momentos que seguro serán para recordar.
Visita televisaunivision.com para obtener más información sobre TelevisaUnivision y síguenos en X e Instagram.
CONTACTOS:
Mauricio Ginestra mginestra@televisaunivision.com
Laura Paez lpaez@televisaunivision.com