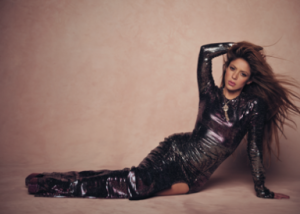 Click here to download promotional material
MIAMI, FL. – JULY 11, 2023 – Tune in to PRIMER IMPACTO on Univision for an exclusive interview with global idol Shakira this Thursday, July 13 at 5p/4c. The interview, conducted by actress and presenter Alejandra Espinoza, marks the first in-depth conversation that the superstar has had with a Hispanic television network in the United States since her return to America. Espinoza traveled to France during Paris Fashion Week and spoke with Shakira about her new life in Miami, her current projects, plans for the rest of 2023, her advice for the new generations, and much more.
PRIMER IMPACTO, Univision's award-winning program, presents the most impactful news and reporting happening in the United States and the world, presented by Pamela Silva and Michelle Galván.
Visit televisaunivision.com for more information and follow the TelevisaUnivision PR Team on Twitter and Instagram.
CONTACTS: 
Laura Paez, lpaez@televisaunivision.com
Melissa Agudelo, magudelo@televisaunivision.com 
###
Entrevista exclusiva con Shakira en PRIMER IMPACTO por Univision este jueves 13 de julio a las 5p/4c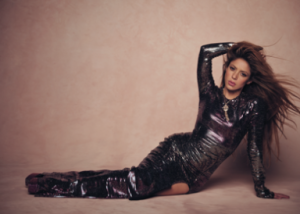 Haz clic aquí para descargar material promocional
Miami, FL. – 11 de julio de 2023 – Sintoniza PRIMER IMPACTO por Univision para disfrutar de una entrevista exclusiva con el ídolo global Shakira este jueves 13 de julio a las 5p/4c. La entrevista, conducida por la actriz y presentadora Alejandra Espinoza, marca la primera vez que la superestrella habla a fondo con una cadena de televisión hispana en los Estados Unidos desde su regreso a América. Espinoza viajó a Francia durante La Semana de la Moda de París y habló con Shakira sobre su nueva vida en Miami, sus proyectos actuales, planes para el resto del 2023, sus consejos para las nuevas generaciones, y mucho más.
PRIMER IMPACTO, el galardonado programa de Univision, presenta las noticias y los reportajes más impactantes que ocurren en Estados Unidos y el mundo, presentadas por Pamela Silva y Michelle Galván.
Visita televisaunivision.com para obtener más información y sigue al TelevisaUnivision PR Team en Twitter e Instagram
CONTACTOS: 
Laura Paez, lpaez@televisaunivision.com
Melissa Agudelo, magudelo@televisaunivision.com 
###