CF Monterrey's debut home match streams exclusively this Saturday July 8th at 8:55 p.m. ET on ViX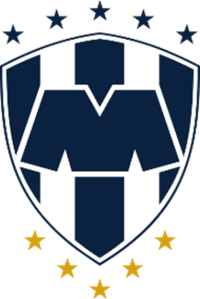 MIAMI – JULY 7, 2023 – TelevisaUnivision's sports division TUDN, the Home of the Best Moments in Sports, announced a multi-year rights agreement with CF Monterrey (Rayados). The addition of Rayados to TUDN's unparalleled portfolio of Liga MX teams is exciting news to its dedicated fútbol fanáticos who will enjoy all the best regional action out of Monterrey, Mexico across TelevisaUnivision's various platforms. The team's first home game of the Liga MX Torneo de Apertura 2023, Monterrey vs Atlas, is streaming exclusively on ViX this Saturday, July 8th at 8:55 p.m. ET.
The addition of CF Monterrey is the perfect companion to an already robust portfolio of soccer rights which boasts exclusive rights to 16 out 18 teams. As the new home of Rayados Men's and Women's teams TUDN will produce all home matches for the next 5 years over the course of the next 10 tournaments. The matches will be featured cross platform on TelevisaUnivision linear and streaming platforms UNIVISION, UNIMÁS, TUDN, and ViX.
"We are happy to welcome the great Rayados and Rayadas fans to their new home and look forward to dedicating our time, effort and expertise in order to produce the best game broadcasts, complete club coverage and the most anticipated features," said Olek Loewenstein, President of TelevisaUnivision's Global Sports Businesses. "This deal further strengthens TelevisaUnivision's sports division standing as the premier destination for the most watch soccer league in the United States regardless of language," he added.
Pedro Esquivel, Executive Vice President of Club de Futbol Monterrey, said, "We have a clear and focused priority to strengthen the closeness between the Club and our fans as much and as well as possible. The possibilities that a leading global company such as TelevisaUnivision offers are very congruent with our search. We intend that through these channels, Club de Futbol Monterrey will be more accessible to all its fans, those who are already Rayados and those who will become Rayados, not only during our home games, but also in different programming grids with entertaining and valuable content. We are sure that being on TelevisaUnivision's screens is a very good decision for our fans and for the Club.

ADDITIONAL INFORMATION:
All games will also be carried on TUDN Radio Network for listeners to enjoy.
Follow all the latest news on TelevisaUnivision's streaming shows on ViX by following on Twitter and Instagram. For more information on ViX and answers to frequently asked questions, please visit vix.com.
Visit televisaunivision.com for more information on TUDN or follow @TeleUniPRTeam on Twitter and TelevisaUnivisionPrTeam on  Instagram.
CONTACT: Melissa Agudelo magudelo@univision.net
###
La División Deportiva de TelevisaUnivision obtiene los derechos exclusivos multianuales del CF Monterrey
El partido debut del CF Monterrey en casa se transmite en exclusiva este sábado 8 de julio a las 8:55 p.m. ET por ViX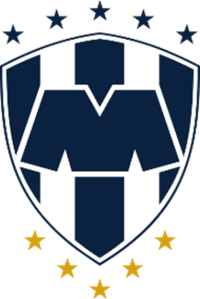 MIAMI – 7 DE JULIO DE 2023 – La división deportiva de TelevisaUnivision, TUDN, el Hogar de los Mejores Momentos del Deporte, anunció un acuerdo de derechos multianual con CF Monterrey (Rayados). La adición de Rayados al incomparable portafolio de equipos de la Liga MX de TUDN es una noticia emocionante para sus dedicados fanáticos del fútbol, quienes disfrutarán de toda la mejor acción regional de Monterrey, México, a través de las diversas plataformas de TelevisaUnivision. El primer partido en casa del equipo de la Liga MX Torneo de Apertura 2023, Monterrey vs Atlas, se transmite exclusivamente en ViX este sábado 8 de julio a las 8:55 p.m. ET.
La adición del CF Monterrey es el complemento perfecto para un ya robusto portafolio de derechos futbolísticos que cuenta con derechos exclusivos de 16 de 18 equipos. Como la nueva casa de los equipos Rayados Varonil y Femenil, TUDN producirá todos los partidos en casa durante los próximos 5 años en el transcurso de los próximos 10 torneos. Los partidos serán transmitidos a través de las plataformas de TelevisaUnivision UNIVISION, UNIMÁS, TUDN y ViX.
"Estamos felices de dar la bienvenida a la gran afición de Rayados y Rayadas a su nueva casa y esperamos dedicar nuestro tiempo, esfuerzo y experiencia para producir las mejores transmisiones de los partidos, la cobertura completa del club y los reportajes más esperados", dijo Olek Loewenstein, Presidente de los Negocios Globales de Deportes de TelevisaUnivision. "Este acuerdo fortalece aún más la posición de la división de deportes de TelevisaUnivision como el principal destino para la liga de fútbol más vista en Estados Unidos sin importar el idioma," agrego.
Por su parte, Pedro Esquivel, Vicepresidente Ejecutivo del Club de Futbol Monterrey manifestó, "Tenemos una prioridad clara y enfocada en fortalecer la cercanía entre el Club y nuestra Afición lo más y mejor posible. Las posibilidades que una empresa líder global como TelevisaUnivision ofrece, son muy congruentes con nuestra búsqueda. Pretendemos que por estas vías el Club de Futbol Monterrey esté más al alcance de todos sus aficionados, los que ya son Rayados y los que lo serán, no solo durante los partidos en nuestra casa, sino en distintas parrillas de programación con contenidos de entretenimiento y valor. Estamos seguros que estar en las pantallas de TelevisaUnivision es haber tomado una decisión muy buena para nuestra Afición y para el Club".

INFORMACIÓN ADICIONAL:
Todos los partidos también serán transmitidos por la Red de Radio TUDN para disfrute de los radioescuchas.
Entérate de las últimas noticias sobre los programas de TelevisaUnivision en ViX a través de Twitter e Instagram. Para más información sobre ViX y respuestas a preguntas frecuentes, visita vix.com.
Visita televisaunivision.com  para más información sobre TUDN o sigue a @TeleUniPRTeam en Twitter y a TelevisaUnivisionPrTeam en Instagram.
CONTACTO: Melissa Agudelo magudelo@univision.net
###