The docuseries showcases the culture and beauty of Mexico, as actor Aarón Diaz reconnects with the wonders of each place and its culture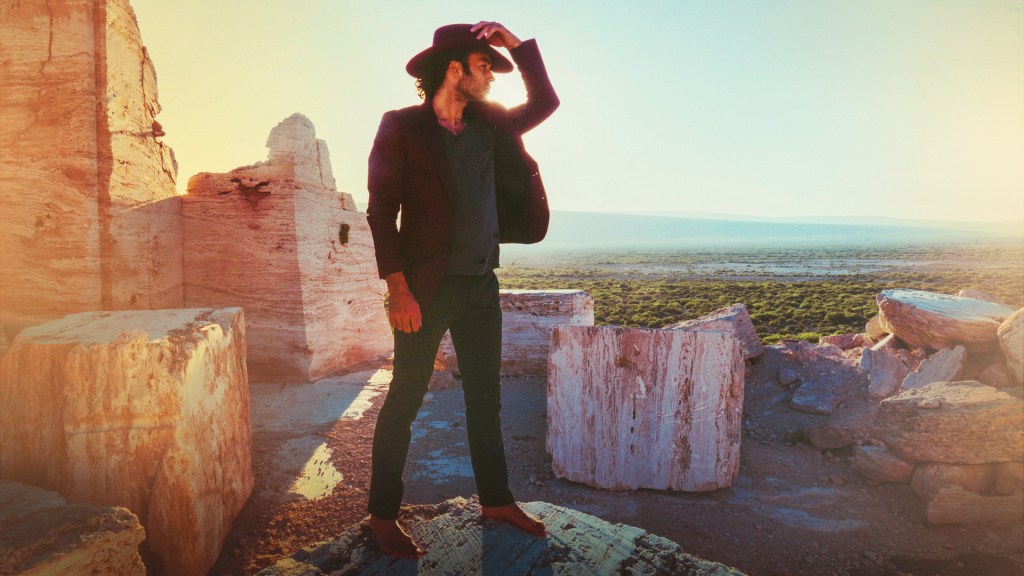 Aarón Diaz, host and producer of RECONEXIÓN: MÉXICO. Courtesy of ViX
MIAMI – March 28, 2023–  ViX, the leading Spanish-language streaming service in the world, and Reconexión Production announce partnership for travel docuseries RECONEXIÓN: MÉXICO, hosted by Mexican-American actor Aarón Díaz ("Quantico", "Tierra de Reyes" [Land of Kings], "Santa Diabla" [Saint Devil]) in his quest to visit all states in Mexico. The 10-episode docuseries is produced by Aarón Díaz, Tim Sexton, and Fernando Mills, co-founders of Reconexión Productions.
RECONEXIÓN: MÉXICO follows actor Aarón Díaz, as he reconnects with his roots while traveling through all 32 Mexican states. Throughout the series, he will explore places off the beaten path, meet with local people, and give audiences a unique perspective of the beauty and magic throughout Mexico.
Aarón was born in the Mexican beach town of Puerto Vallarta, to a Mexican father and an American mother, and grew up between San Miguel de Allende, in Mexico, and Palo Alto, CA.  He has enjoyed a 20-year acting career with many leading roles in television and film. His love, admiration, and connection to nature have brought him to conceive and create RECONEXIÓN: MÉXICO.
"RECONEXIÓN: MÉXICO is a project I've always dreamed of doing, where I get to explore my beautiful country in depth and, at the same time, bring the audience on this adventure, so ViX is the perfect partner for it," said Diaz.
"We are thrilled to kick off RECONEXIÓN: MÉXICO, which explores in depth the incredible known, and not so known places that Mexico has to offer. We feel very proud of partnering with the Reconexión team and Aarón Diaz, as we embark together with the audience in this exciting journey to discover the beauty and richness of Mexican culture across the country," stated Augusto Rovegno, senior vice president, content ViX at TelevisaUnivision.
ViX service offers more than 75,000 hours of on-demand content, and over 100 streaming channels all in Spanish. The app is available with two access tiers, one free with ads and one premium plan with a subscription, in the U.S., Mexico, and most of Spanish-speaking Latin America, across all major mobile platforms, connected TV devices and via web on vix.com.
Download image here.
Join the conversation using hashtag #ViX and follow ViX on Instagram,Twitter,Facebook and TikTok.
Visit televisaunivision.com for more information about TelevisaUnivision and follow us on Twitter and Instagram.
CONTACT:
United States and Latin America
Daniella Cuesta, dcuesta@televisaunivision.com
Mexico
Sandra Oropeza. soropezagonzalez@televisaunivision.com
About ViX   
ViX is the world's first large-scale streaming service to exclusively serve the Spanish-speaking world. Owned by TelevisaUnivision, ViX celebrates Latin cultures and Spanish-speaking storytellers with an unprecedented 75,000 hours of free and paid premium content across genres including movies, comedy series, novelas, drama series, and children's content, as well as live news and sports. Tapping into more than 300,000 hours of Televisa's content library and robust IP vault to create an unparalleled offering, the new global streaming service illuminates Spanish-language entertainment by pushing boundaries and igniting joy with its unparalleled content. ViX includes a free ad-supported (AVOD) tier under the brand ViX as well as a premium subscription-based (SVOD) option branded ViX+. Giving subscribers access to the broadest, most premium Spanish-language content ever offered on an SVOD service, ViX+ features more than 10,000 hours of ad-free premium entertainment programming, up to 7,000 hours of live sports, and over 70 ViX+ Original series and movies in its first year. 
About TelevisaUnivision
As the leading Spanish-language media and content company in the world, TelevisaUnivision features the largest library of owned content and industry-leading production capabilities that power its streaming, digital and linear television offerings, as well as its radio platforms. The Company's media portfolio includes the top-rated broadcast networks Univision and UniMás in the U.S. and Las Estrellas and Canal 5 in Mexico. TelevisaUnivision is home to 36 Spanish-language cable networks, including Galavisión and TUDN, the No. 1 Spanish-language sports network in the U.S. and Mexico. With the most compelling portfolio of Spanish-language sports rights in the world, TelevisaUnivision has solidified its position as the Home of Soccer. TelevisaUnivision also owns and manages 59 television stations across the U.S. and four broadcast channels in Mexico affiliated with 222 television stations, Videocine studio, and Uforia, the Home of Latin Music, which encompasses 40 owned or operated U.S. radio stations, a live event series and a robust digital audio footprint. TelevisaUnivision is home to the global streaming service ViX, which host over 50,000 hours of high-quality, original Spanish-language programming from distinguished producers and top talent. The company's prominent digital assets include Univision.com, Univision NOW, and several top-rated digital apps. For more information, visit televisaunivision.com.   
About Reconexión Productions
Reconexión Productions is a U.S. based company co-founded by famed Latin American film and television actor, Aarón Díaz and Emmy Award winning producer, Tim Sexton. The two combined their talents, experience, and relationships in 2019 to create cross-generational and cross-platform traditional and digital scripted and docu-reality programming
###
ViX y Reconexión Productions anuncian una alianza para la serie documental sobre viajes RECONEXIÓN: MÉXICO, presentada por el actor mexicano Aarón Díaz
La serie documental destaca la cultura y belleza de México a medida que el actor Aarón Díaz se reconecta con las maravillas de cada lugar y su cultura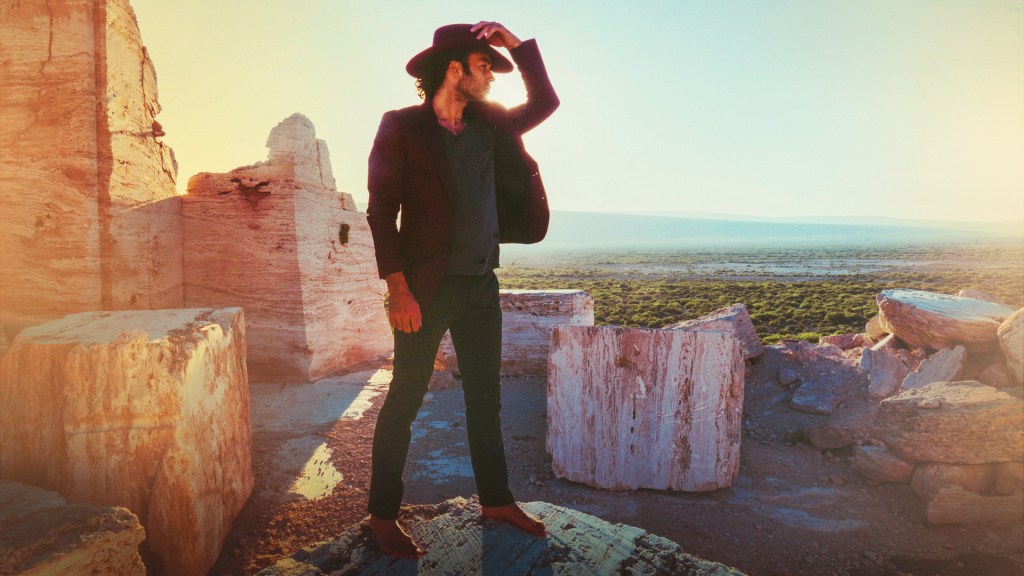 Aarón Díaz, conductor y productor de RECONEXIÓN: MÉXICO. Cortesía de ViX
MIAMI – 28 de marzo, 2023 –  ViX, el servicio de streaming en español líder en el mundo, y Reconexión Production anuncian su alianza para la serie documental sobre viajes RECONEXIÓN: MÉXICO, conducida por el actor méxico-estadounidense Aarón Díaz ("Quantico", "Tierra de reyes", "Santa diabla") quien explora todos los estados de México. La serie documental de 10 episodios es una producción de Aarón Díaz, Tim Sexton y Fernando Mills, cofundadores de Reconexión Productions.
RECONEXIÓN: MÉXICO sigue al actor Aarón Díaz a medida que se reconecta con sus raíces mientras recorre los 32 estados mexicanos. En la serie, explorará lugares recónditos, conocerá a pobladores y ofrecerá a las audiencias una perspectiva única de la belleza y magia de todo México.
Aarón, de padre mexicano y madre estadounidense, nació en Puerto Vallarta en la costa de México. Se crió tanto en San Miguel de Allende, México, como Palo Alto, CA.  Ha disfrutado una carrera de 20 años con muchos papeles protagónicos de cine y televisión. Su amor, admiración y conexión con la naturaleza lo llevaron a conceptualizar y crear RECONEXIÓN: MÉXICO.
"RECONEXIÓN: MÉXICO es un proyecto con en el que siempre soñé y en el que puedo explorar a fondo mi bello país y, a la vez, llevar a la audiencia en esta aventura, por lo que ViX es el aliado perfecto", dijo Díaz.
"Es un gran gusto para nosotros estrenar RECONEXIÓN: MÉXICO, que explora a fondo los fabulosos lugares conocidos y no tan conocidos que México ofrece. Me siento muy orgulloso de asociarme con el equipo de Reconexión y Aarón Díaz ahora que emprendemos juntos esta emocionante travesía con la audiencia para descubrir la belleza y riqueza de la cultura mexicana en todo el país", dijo Augusto Rovegno, vicepresidente principal de contenido de ViX en  TelevisaUnivision.
ViX ofrece más de 75,000 horas de contenidos on demand y más de 100 canales de streaming, todo en español. La aplicación cuenta con dos niveles de acceso, uno gratuito y otro premium con subscripción, y está disponible en EE.UU., México y la mayoría de América Latina de habla hispana, a través de las principales plataformas móviles, dispositivos de televisión conectados y en la web desde vix.com.
Descarga la imagen de aquí.
Participe en la conversación usando el hashtag #ViX y siga ViX en Instagram,Twitter, Facebook y TikTok.
Visite televisaunivision.com para más información sobre TelevisaUnivision y síganos en Twitter e Instagram.
CONTACTO: 
Estados Unidos y Latinoamérica
Daniella Cuesta, dcuesta@televisaunivision.com
México
Sandra Oropeza. soropezagonzalez@televisaunivision.com
Acerca de ViX
ViX es el primer servicio de streaming global a gran escala que sirve exclusivamente al mundo hispanohablante. Propiedad de TelevisaUnivision, ViX celebra las culturas latinas y los narradores de lengua española con 75,000 horas de contenido de un nivel sin precedente, tanto gratuito como premium pago, en diversos géneros con películas, series cómicas y dramáticas, novelas y programación infantil, además de noticias y deportes en vivo. Aprovechando las más de 300,000 horas de la librería de contenido de Televisa y su robusto catálogo de propiedad intelectual, ViX ofrece un servicio sin igual que ilumina el entretenimiento en español, generando alegría y desafiando los límites. ViX incluye un nivel gratis con publicidad (AVOD) de marca ViX y una opción premium con suscripción (SVOD) bajo la marca ViX+. Proveyendo acceso a sus subscriptores a un amplio contenido y una oferta en español premium jamás vista en un servicio SVOD, ViX+ ofrece más de 10,000 horas de entretenimiento sin publicidad, con más de 7,000 horas de deportes en vivo, y con más de 70 series y películas originales que se estrenarán en el primer año. 
Sobre TelevisaUnivision
Como la compañía líder de contenidos y medios en español en el mundo, TelevisaUnivision cuenta con la biblioteca de contenido propio más grande y capacidad de producción líder en la industria, mismas que impulsan sus ofertas de transmisión digital y lineal, así como sus plataformas de radio. La cartera de medios de la Compañía incluye las cadenas de transmisión líderes Univision y UniMás en Estados Unidos, y Las Estrellas y Canal 5 en México. TelevisaUnivision es el hogar de 36 canales de televisión de paga en español, incluidos Galavisión y TUDN, el canal de deportes en español número 1 en Estados Unidos y en México. Con la cartera de derechos deportivos en español más atractiva del mundo, TelevisaUnivision ha consolidado su posición como la Casa del Fútbol. TelevisaUnivision también posee y administra 59 estaciones de televisión en Estados Unidos y cuatro canales de transmisión en México con 222 estaciones de televisión asociadas, los estudios de Videocine y Uforia, the Home of Latin Music, que abarca 40 estaciones de radio propias u operadas en Estados Unidos, una serie de eventos en vivo y una sólida huella de audio digital. TelevisaUnivision es el hogar de los servicios de transmisión digital premium ViX, que presenta más de 50,000 horas de programación original en español de alta calidad de productores distinguidos y talento destacado. Los activos digitales más relevantes de la empresa incluyen Univision.com, Univision NOW y varias aplicaciones digitales de primera categoría. Para obtener más información, visite televisaunivision.com  
Acerca de Reconexión Productions
Reconexión Productions es una empresa con sede en Estados Unidos que fue fundada por Aarón Díaz, actor de cine y televisión en Latinoamérica, y Tim Sexton, productor ganador del premio Emmy. Combinaron su talento, experiencia y relaciones en 2019 para crear programación tradicional y digital con guion y documentales tipo reality para todas las generaciones y plataformas.