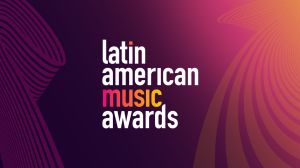 Bad Bunny tops the list with 11 nominations 
Carlos Vives and Pepe Aguilar to be recognized as LATIN AMAs: LEGACY honorees 
Fans can now vote for their favorite artists and tracks on Univision.com/LatinAMAs 
View the full list of nominees here 
Click here to download promotional material  
MIAMI, FL. – MARCH 14, 2023 – TelevisaUnivision announced the full list of nominees for the 8th edition of the LATIN AMERICAN MUSIC AWARDS (LATIN AMAs) with Puerto Rican worldwide sensation Bad Bunny leading with 11 recognitions, followed by Becky G and Daddy Yankee with nine nominations, and Grupo Frontera, Karol G, Rauw Alejandro, Romeo Santos, and Rosalía with eight nods. The annual music awards show also revealed Mexican actress and TV presenter Galilea Montijo and Argentine- Puerto Rican actor Julián Gil as two of the show's main hosts. LIVE from the MGM Grand Garden Arena in Las Vegas, the 2023 LATIN AMERICAN MUSIC AWARDS will broadcast on UniMás, Univision, and Galavisión Thursday, April 20 at 7/6c.   
Leading up to the ceremony, UniMás will air the one-hour special LATIN AMA's: LEGACY on April 4 at 7/6c featuring this year's special honorees Colombian singer-songwriter Carlos Vives and the most influential figure in ranchera music Pepe Aguilar. The two Latin music legends will take the spotlight from their respective homes in Bogotá and Mexico City offering fans intimate interviews and exclusive performances prior to receiving the distinct honor at the main event.  
The 2023 LATIN AMERICAN MUSIC AWARDS nominations are based on streaming, sales, radio airplay, tours, and even social media interactions data provided by Billboard and Luminate during the eligibility period (February 12, 2022, through February 4, 2023.) This year's nominations highlight artists spanning all genres of Latin music within 26 categories including 9 general categories, 5 Regional Mexican, and 4 categories focused on Pop, Urban, and Tropical each.  
Fans can vote for their favorite artists on Univision.com/LatinAMAs through Sunday, March 26.  
Viewers can join the conversation on social media by following the hashtag #LatinAMAs on Facebook, Instagram and Twitter. For more information visit Univision.com/LatinAMAs 
 Visit televisaunivision.com for more information on TelevisaUnivision and follow us on Twitter and Instagram.   
CONTACTS:    
Laura Paez lpaez@televisaunivision.com  
Bettina Humphreys bhumphreys@televisaunivision.com  
###
Estos son los nominados a los LATIN AMERICAN MUSIC AWARDS 2023

 
Bad Bunny encabeza la lista de nominados con 11 reconocimientos 
Carlos Vives y Pepe Aguilar serán homenajeados en LATIN AMAs: LEGACY 
Los fans pueden votar por sus artistas y canciones favoritas en Univision.com/LatinAMAs 
Aquí la lista completa de nominados 
Haz clic aquí para descargar material promocional 
Miami, FL. – 14 de marzo de 2023 – TelevisaUnivision anunció la lista completa de nominados a la 8° edición de los LATIN AMERICAN MUSIC AWARDS (LATIN AMAs). El fenómeno mundial puertorriqueño Bad Bunny encabeza la lista con 11 reconocimientos, seguido por Becky G y Daddy Yankee con nueve nominaciones y finalmente Grupo Frontera, Karol G, Rauw Alejandro, Romeo Santos y Rosalía con ocho nominaciones cada uno. La entrega anual de premios musicales también reveló a la actriz y presentadora de televisión mexicana Galilea Montijo y al actor argentino-puertorriqueño Julián Gil como dos de los anfitriones principales del evento. En vivo desde el MGM Grand Garden Arena en Las Vegas, los LATIN AMERICAN MUSIC AWARDS 2023 se transmitirán por UniMás, Univision y Galavisión el jueves 20 de abril a las 7/6C.  
Rumbo a la ceremonia, UniMás transmitirá el especial de una hora LATIN AMA's: LEGACY el 4 de abril a 7/6c con los homenajeados especiales de este año, el cantautor colombiano Carlos Vives y la figura más influyente de la música ranchera, Pepe Aguilar. Desde sus respectivos hogares en Bogotá y la Ciudad de México, las dos leyendas de la música latina le ofrecerán a los fanáticos entrevistas íntimas y presentaciones exclusivas antes de recibir el distintivo galardón en el evento principal.   
Las nominaciones a los LATIN AMERICAN MUSIC AWARDS 2023 se basan en streaming, las ventas, la transmisión de radio, las giras e incluso los datos de interacciones en las redes sociales proporcionados por Billboard y Luminate durante el período de elegibilidad (12 de febrero de 2022 a 4 de febrero de 2023). Las nominaciones de este año destacan a artistas que abarcan todos los géneros de la música latina dentro de 26 categorías, incluidas 9 categorías generales, 5 del género regional mexicano y 4 categorías enfocadas en música pop, 4 dedicadas a la música urbana y 4 al género tropical.   
Los fans pueden votar por sus artistas favoritos en Univision.com/LatinAMAs hasta el domingo 26 de marzo.  
Únete a la conversacion en las redes sociales siguiendo el hashtag #LatinAMAs en Facebook, Instagram y Twitter. Para más información visita Univision.com/LatinAMAs 
Visita televisaunivision.com  para obtener más información sobre TelevisaUnivision y síguenos en Twitter e Instagram.   
CONTACTOS:   
Laura Paez lpaez@televisaunivision.com  
Bettina Humphreys bhumphreys@televisaunivision.com