The premiere of the new murder mystery style telenovela will broadcast Monday – Friday at 10pm/9c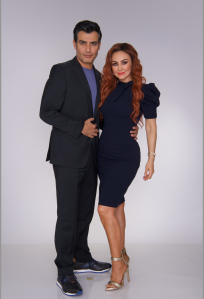 Click HERE to download promo
WHAT: Get ready for the grand premiere of LA MADRASTRA on Monday, October 17 at 10 p.m. ET / 9 CT, on Univision. LA MADRASTRA follows Marcia (Aracely Arámbula) a woman who is sentenced to pay for a crime that she did not commit. In the process of being sentenced to 35 years, she loses her support system as her husband Esteban (Andrés Palacios) considers her a murderer and divorces her. Twenty years later, a lawyer reopens the case and can release Marcia early. She returns to Mexico with the attempt to clear her name and build a relationship with her children, who believe that their mother died. Tune-in on Monday to see how this epic story involving of injustice, power, and vindication.
WHEN: Monday, October 17 at 10 p.m. ET / 9 p.m. CT
WHERE: Univision
ADDITIONAL INFORMATION: Viewers can join the conversation on social media by following the hashtag #LaMadastraUS on Facebook, Instagram and Twitter. For more information visit Univision.com
Visit televisaunivision.com for more information on TelevisaUnivision and follow us on Twitter and Instagram.
CONTACTS: 
United States and Latin America
Casandra Blanco, cmblanco@univision.net
###
LA MADRASTRA SE ESTRENARÁ EL 17 DE OCTUBRE EN HORARIO ESTELAR POR UNIVISION
El estreno de la nueva telenovela estilo misterio y asesinato se trasmitirá de lunes a viernes a las 10pm/9c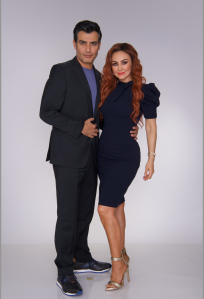 Haz clic AQUÍ para descargar material promocional
 
QUÉ: Prepárate para el gran estreno de LA MADASTRA el lunes 17 de octubre a las 10 p.m. hora del este y 9 p.m. hora del centro por Univision. LA MADRASTRA cuenta la historia de Marcia (Aracely Arámbula) una mujer que es sentenciada a pagar por un crimen que no cometió. En el proceso de ser sentenciada a 35 años, pierde su sistema de apoyo ya que su esposo Esteban (Andrés Palacios) la considera una asesina y se divorcia de ella. Veinte años después, un abogado reabre el caso y logra liberar a Marcia antes de tiempo. Ella regresa a México con la intención de limpiar su nombre y construir una relación con sus hijos, quienes creen que su madre murió. Sintoniza el lunes para ver el estreno de esta épica historia de injusticia, poder y reivindicación.
 
CUANDO: lunes 17 de octubre a las 10 p.m. hora del este / 9 p.m hora del centro
 
DÓNDE: Univision
 
INFORMACIÓN ADICIONAL: Los espectadores pueden unirse a la conversación en las redes sociales siguiendo el hashtag #LaMadrastraUS en Facebook, Instagram y Twitter.
 
Para más información visita Univision.com visita televisaunivision.com para más información sobre TelevisaUnivision y síguenos en Twitter e Instagram.
 
Contactos:
Estados Unidos y Latinoamérica
Casandra Blanco, cmblanco@univision.net