Three series "Colapso," "Isla Brava," and "Senda Prohibida" and one documentary film "Absoluta" are now in production
The new film and series join the more than 70 ViX+ Originals set to debut on the streaming service throughout its first year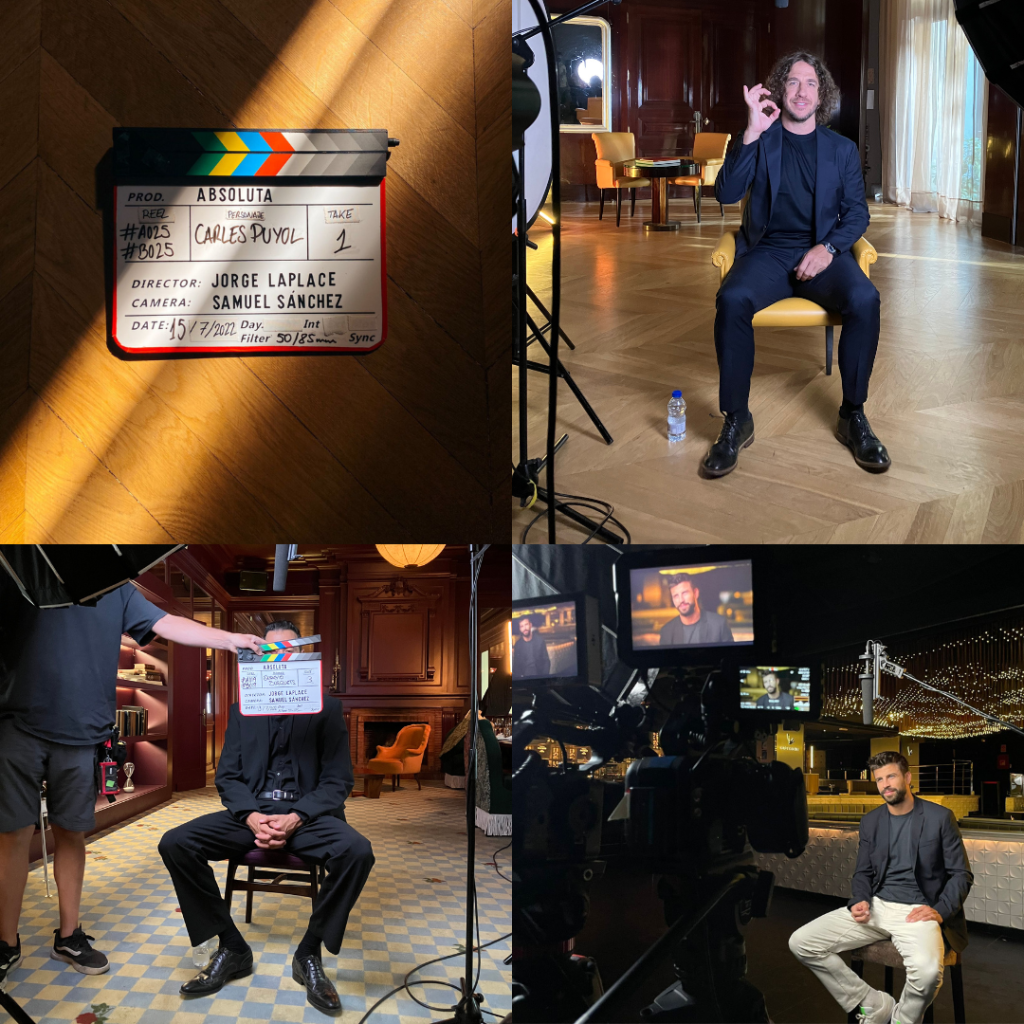 MIAMI – AUGUST 8, 2022 – TelevisaUnivision, the world's leading Spanish-language content and media company, today announced that three new series, "Colapso" (working title), "Isla Brava", and "Senda Prohibida," and one new documentary film, "Absoluta"  are currently in production. Each of the four original productions will be exclusively available on ViX+, the new premium Spanish-language subscription streaming service.
"From thrilling mysteries to heartwarming personal stories, these new original productions represent a sample of the breadth of incredible Spanish-language storytelling you can only find on ViX+," said Rodrigo Mazon, Executive Vice President and General Manager of ViX+. "With over 70 originals available in its first year, ViX+ has an array of content for everyone and a consistently high standard of quality for its productions. We know these are expertly crafted stories that our subscribers will get wrapped up in and fall in love with."
The ViX+ Originals include:
"Colapso" (Collapse) Working Title – Series
"Collapse" is a Spanish-language adaptation of the French dystopian mini-series "L'Effondrement," which was nominated for the International Emmy Awards. An intense story told from the perspective of an eclectic group of characters, offering a window into the societal repercussions that take place when the entire financial, technological, political, and environmental systems of a city like Mexico City collapse entirely. (Production: Perro Azul).
"Isla Brava" (Brave Island) Working Title – Series
The same night that Lucia decides to confess to her husband Alfredo that she is having an affair with his younger brother Bruno, Alfredo mysteriously disappears without a trace. Without a body or any signs of violence, a detective must use unorthodox methods to solve the case and Lucia must protect herself and her children from imminent danger. Soon, the investigation of Alfredo's disappearance sheds new light on a dark, secret life full of greed, blackmail, gambling debts and an unexpected discovery revealing a perverse family secret. (Production: Onza).
"Senda Prohibida" (Forbidden Path) – Series
Produced by Giselle González ("Cuna de Lobos," "Caer en Tentación," "Imperio de Mentiras"), this modern reimagining of Televisa's very first novela, focuses on Nora, who destroys a happy family to achieve the life of style and luxury she's always dreamed of. Set in a time when women were merely decorative objects, Nora Lopez – or Corina, as she is known in the underworld of cabaret –, is determined to achieve the wealth she always dreamed of and nothing will stop her. From manipulating men with her pristine beauty to pitting a father against his own son, she is willing to destroy the love of a family and bring them to an abyss where any one of them will have to risk their own life. (Production: Televisa Studios).
"Absoluta" (Absolute) – Documentary Film
Considered the underdog, the Spanish national soccer team changes forever when two young players, Iker Casillas from Madrid and Xavi Hernández from Barcelona, meet to create one of the best teams the world has seen. These young men will join the best players of their generation to face challenges above egos, individualism and even the biggest "clásico war" between their teams, Real Madrid and FC Barcelona, which threatens to destroy the national team. The documentary features the main stars of the Spanish national soccer team and is directed by Jorge Laplace. (Producción: Prinzi Films).
As part of ViX, the first large-scale streaming service created specifically for the Spanish-speaking world, the new SVOD tier, ViX+ offers exclusive original series, movie premieres, and premium live soccer. ViX+ subscribers have access to more than 10,000 hours of entertainment with more than 70 original series and movies set to be released in the first year, representing, on average, at least one new original premiere per week.
ViX+ is available in the U.S., Mexico, and most of Spanish-speaking Latin America by subscription, online at vixplus.com and via the ViX app, on a variety of platforms and devices, including: Mobile: Apple iOS and Android; tablet: iPad, Android, connected TV: Fire TV, Google TV, Android TV OS, Apple TV, Roku, Samsung TV, DISH TV, and digital subscriptions: Prime Video Channels, YouTube TV, SLING TV, and Izzi (only available in Mexico).
Click here to download images.
Visit televisaunivision.com for more information on TelevisaUnivision and follow us on Twitter and Instagram.
CONTACTS: 
United States and Latin America
Tatiana Oviedo, toviedo@univision.net
Mexico
Sandra Oropeza, soropezag@univsion.net
TelevisaUnivision anuncia el inicio de grabación de cuatro nuevos títulos ViX+ Original para su servicio recientemente lanzado
Tres series, "Colapso", "Isla brava" y "Senda prohibida" y una película documental, "Absoluta" están en producción 
Las nuevas series y la película se suman a más de 70 producciones originales de ViX+ que se estrenarán en el servicio de streaming durante su primer año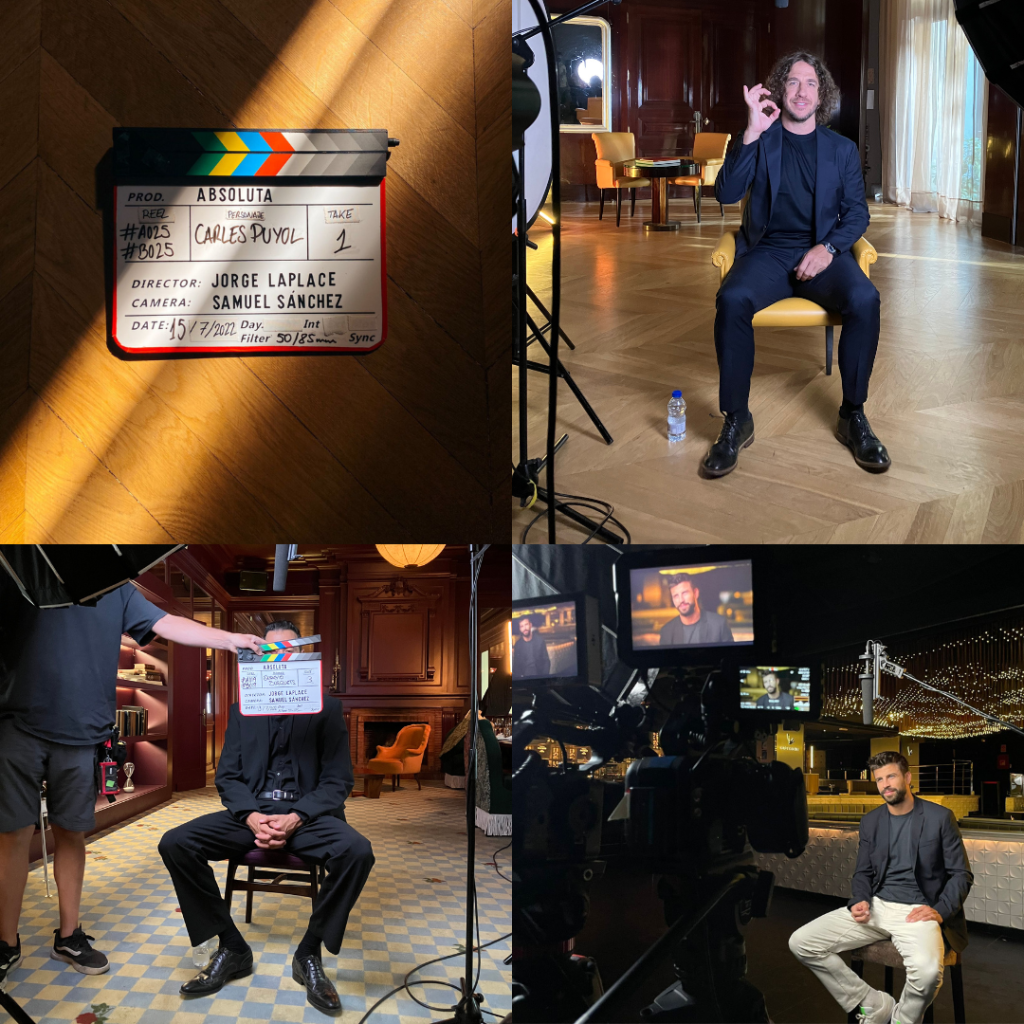 MIAMI –8 DE AGOSTO DE 2022– TelevisaUnivision, la principal empresa de contenido y medios en español en el mundo, anunció hoy que tres nuevas series, "Colapso" (título provisional), "Isla brava" y "Senda prohibida" y una nueva película documental, "Absoluta" se encuentran en producción. Cada una de las cuatro producciones originales estará disponible en ViX+, el nuevo servicio premium de streaming con suscripción en español.
"Desde misterios emocionantes hasta conmovedoras historias personales, estas nuevas creaciones originales representan un ejemplo del alcance de las fabulosas narraciones en español que solo se pueden encontrar en ViX+", dijo Rodrigo Mazón, Executive Vice President y General Manager de ViX+. "Con más de 70 originales disponibles en su primer año, ViX+ tiene una variedad de contenido para todos y un estándar de calidad alto para sus producciones. Sabemos que estas son historias producidas por expertos y que nuestros suscriptores quedarán cautivados y enamorados de ellas".
Entre los ViX+ Originals están:
"Colapso" Título provisional – Serie
"Colapso" es la adaptación al español de la distópica miniserie francesa "L'Effondrement", que fue nominada al premio Emmy Internacional. Es una historia intensa, contada desde la perspectiva de un grupo ecléctico de personajes que brinda una ventana a las repercusiones en la sociedad que tienen lugar cuando todos los sistemas financieros, tecnológicos, políticos y ambientales en un lugar como Ciudad de México colapsan por completo. (Producción: Perro Azul).
"Isla brava" Título provisional – Serie
La misma noche que Lucía decide confesarle a su marido, Alfredo, que está teniendo un romance con su hermano menor, Bruno, Alfredo desaparece misteriosamente, sin dejar rastro. A falta de un cadáver e indicios de violencia, un detective debe usar métodos poco convencionales para resolver el caso y Lucía debe protegerse a sí misma y a sus hijos de un peligro inminente. Pronto, la investigación de la desaparición de Alfredo saca a relucir una vida secreta y tenebrosa, llena de avaricia, chantajes y deudas debido a apuestas, además de un descubrimiento inesperado que revela un perverso secreto familiar. (Producción: Onza).
"Senda prohibida" – Serie
Producida por Giselle González ("Cuna de lobos", "Caer en tentación", "Imperio de mentiras"), esta versión moderna de la primera telenovela en la historia de Televisa se centra en Nora, quien destruye a una familia feliz para conseguir la vida elegante y de lujos con la que siempre ha soñado. Ubicada en una época en que se limitaba a la mujer a ser de adorno, Nora López o Corina, como la conocen en el bajo mundo de cabaret, está decidida a lograr la riqueza que tanto ha ambicionado y nada la detendrá hasta lograrlo. Para ello, está dispuesta a destruir el amor de una familia, desde manipular a hombres con su inmaculada belleza y poner a un padre en contra de su hijo, hasta llevarlos a un abismo donde cualquiera de ellos tendrá que arriesgar su vida. (Producción: Televisa Studios).
"Absoluta" – Película documental
Considerada como un underdog, la selección nacional de fútbol de España cambia para siempre cuando dos jóvenes jugadores, Iker Casillas de Madrid y Xavi Hernández de Barcelona, se unen para crear una de las mejores selecciones que ha visto el mundo. Estos jóvenes se unirán a los mejores jugadores de su generación, se enfrentarán al reto por encima de egos, individualismos e incluso de la mayor "guerra de clásicos" entre sus equipos, el Real Madrid y FC Barcelona, que amenaza con destruir la selección. El documental cuenta con la participación de las principales estrellas de la selección española y cuenta con la dirección de Jorge Laplace. (Producción: Prinzi Films).
Como parte de ViX, el primer servicio de streaming a gran escala creado específicamente para el mundo hispanohablante, el nuevo nivel con suscripción (SVOD), ViX+, ofrece series originales, estrenos de películas y fútbol premium en vivo. Los suscriptores de ViX+ tienen acceso a más de 10,000 horas de entretenimiento con más de 70 estrenos de series y películas originales programados el primer año, lo que representa un promedio de por lo menos un estreno original por semana.
ViX está disponible con suscripción en Estados Unidos, México y la mayoría de los países hispanohablantes de Latinoamérica, en internet en vixplus.com y con la aplicación de ViX, en una variedad de plataformas y dispositivos, entre ellos: para dispositivo móvil: Apple iOS y Android; tabletas: iPad, Android; televisores conectados: Fire TV, Google TV, Android TV OS, Apple TV, Roku, Samsung TV, DISH TV; y suscripciones digitales: Prime Video Channels, YouTube TV, SLING TV e Izzi (disponible solo en México).
Haz click aquí para bajar las imágenes.
Visiten televisaunivision.com para más información sobre TelevisaUnivision y pueden seguirnos en Twitter e Instagram.
Contactos:
Estados Unidos y Latinoamérica
Tatiana Oviedo, toviedo@univision.net
México
Sandra Oropeza, soropezag@univsion.net