The reimagined anthology drama began filming this month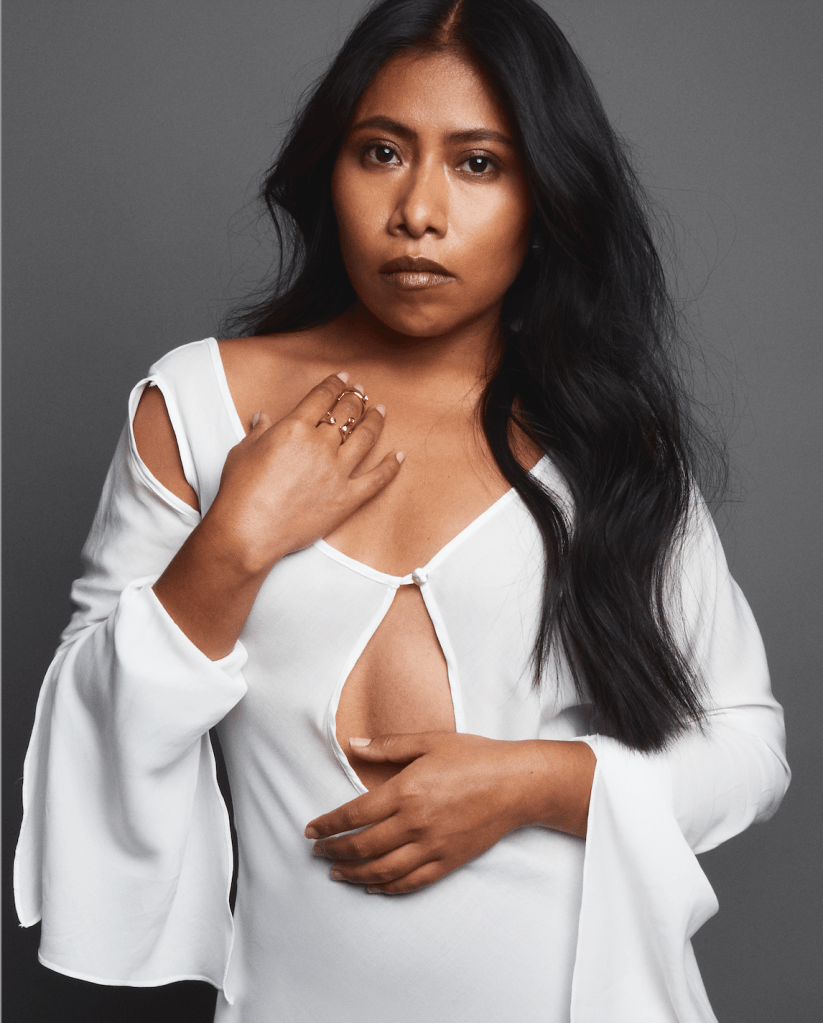 Yalitza Aparicio will star in an episode of the new version of "Mujeres Asesinas" exclusively for ViX+
TelevisaUnivision announced today that a reboot of the hit series "Mujeres Asesinas" (Killer Women) will arrive exclusively on ViX+, its new global subscription-based premium streaming service (SVOD) launching in July. Yalitza Aparicio, nominated for an Oscar for Best Actress 2019, will join renowned actresses to star in an episode of the psychological drama that began filming this month.
The award-winning anthology that became one of the most popular series on Mexican television returns with fresh stories, a stellar cast, and prominent writers and directors. Written by renowned Spanish writer Alicia Luna, ViX+ presents eight original Mexican stories inspired by Marissa Grinstein's book "Mujeres Asesinas."
"The new generations and fans of 'Mujeres Asesinas' will be able to enjoy a new version of this popular franchise. With a bold approach, the series tells each story from the point of view of those who lived through extreme situations that led them to commit murder," said Vincenzo Gratteri, senior vice president of development at ViX+. "We have top talent both in front of and behind the cameras who together have created a new take on the anthology that broke barriers and delighted audiences internationally."
Pepe Castro, Carlos García Agraz, and Ana Lorena Pérez-Ríos direct the series under the executive production ofFrancisco Casasús, Rafael Cuadros, and Luis Luisillo Miguel.
With stories inspired by real life, the protagonists of this series did not have simple, peaceful, or happy lives. They dealt with violent partners, manipulative fathers or mothers, hostile bosses, and humiliating situations. All of them tried to improve their lives and failed. Without the resources or psychological help, they reached the limit of their strength in tragic situations from which there was no way to escape and when jail or death was less terrifying than continuing to endure. "Mujeres Asesinas" is a production of Plétora Productions.
As part of the recently launched ViX, the first large-scale streaming service created specifically for the Spanish-speaking world, ViX+ will offer more than 10,000 hours of premium content, including more than 50 ViX+ Originals series and movies during in its first year. ViX is available for free on Apple iOS and tvOS, Android mobile devices and Android TV OS, Amazon Fire TV, Roku devices, Samsung smart TVs and online at vix.com.
Click here to download images.
###
Yalitza Aparicio Protagonizará un Episodio de la Nueva Versión de "Mujeres Asesinas" en Exclusiva para ViX+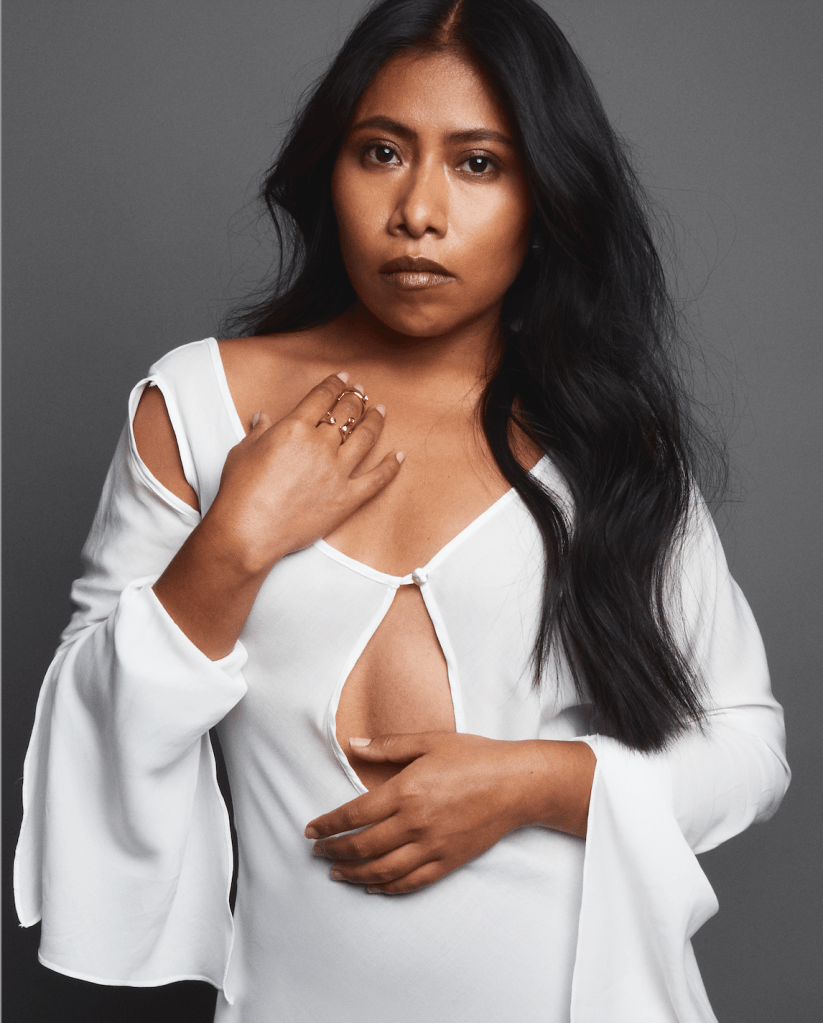 El renovado drama unitario inició grabaciones este mes
Yalitza Aparicio protagoizará un episodio de la nueva versión de "Mujeres Asesinas" exclusivamente en ViX+
TelevisaUnivision anunció hoy que una nueva versión de la exitosa serie "Mujeres Asesinas" llegará en exclusiva a ViX+, su nuevo servicio global de streaming premium con suscripción (SVOD) que se lanzará en julio. Yalitza Aparicio, nominada al Oscar a Mejor Actriz en el 2019, será una de las reconocidas figuras que participará en un episodio de este drama psicológico que empezó grabaciones este mes.
La galardonada serie unitaria que llegó a ser una de las más populares de la televisión mexicana se renueva con historias inéditas, un elenco estelar y guionistas y directores de renombre. Bajo la pluma de la reconocida escritora española Alicia Luna, ViX+ presenta ocho historias originales mexicanas, inspiradas en el libro de Marissa Grinstein "Mujeres Asesinas".
"Las nuevas generaciones y fans de 'Mujeres Asesinas' podrán disfrutar de una versión renovada de esta popular franquicia. Con una propuesta arriesgada, la serie cuenta cada historia desde el punto de vista de quienes vivieron situaciones extremas que las llevaron a cometer un asesinato", dijo Vincenzo Gratteri, vicepresidente sénior de desarrollo de ViX+. "Contamos con un talento de primera, tanto delante como detrás de cámaras que en conjunto han logrado crear una nueva esencia de la antología que rompió barreras y encantó al público internacionalmente".
Pepe Castro, Carlos García Agraz y Ana Lorena Pérez-Ríos dirigen la serie bajo la producción ejecutiva de Francisco Casasús, Rafael Cuadros y Luis Luisillo Miguel.
Con historias inspiradas en la vida real, las protagonistas de esta serie no tuvieron vidas sencillas, serenas o felices. Lidiaron con parejas violentas, padres o madres manipuladores, jefes hostiles y situaciones de humillación. Todas ellas intentaron mejorar sus vidas y fracasaron. Sin herramientas o ayuda psicológica, llegaron al límite de sus fuerzas, en situaciones trágicas de las que no había forma de escapar, cuando la cárcel o la muerte eran menos aterradoras que seguir soportándolas. "Mujeres Asesinas" es una producción de Plétora Productions.
Como parte del recién lanzado ViX, el primer servicio de streaming a gran escala creado específicamente para el mundo hispanohablante, ViX+ ofrecerá más de 10,000 horas de contenido premium, incluyendo en su primer año más de 50 series y películas ViX+ Originals. ViX está disponible gratis en Apple iOS y tvOS, dispositivos móviles de Android y Android TV OS, Amazon Fire TV, dispositivos Roku, televisores inteligentes Samsung y en internet en vix.com.
Haz clic aquí para descargar imágenes.
###