"The idea is also for this [Maná] to be an inspiration and when they [fans] come and see Maná they can get inspired and likewise want to form a band, they can say 'if they did it, so can us,'" said the band's drummer, Álex González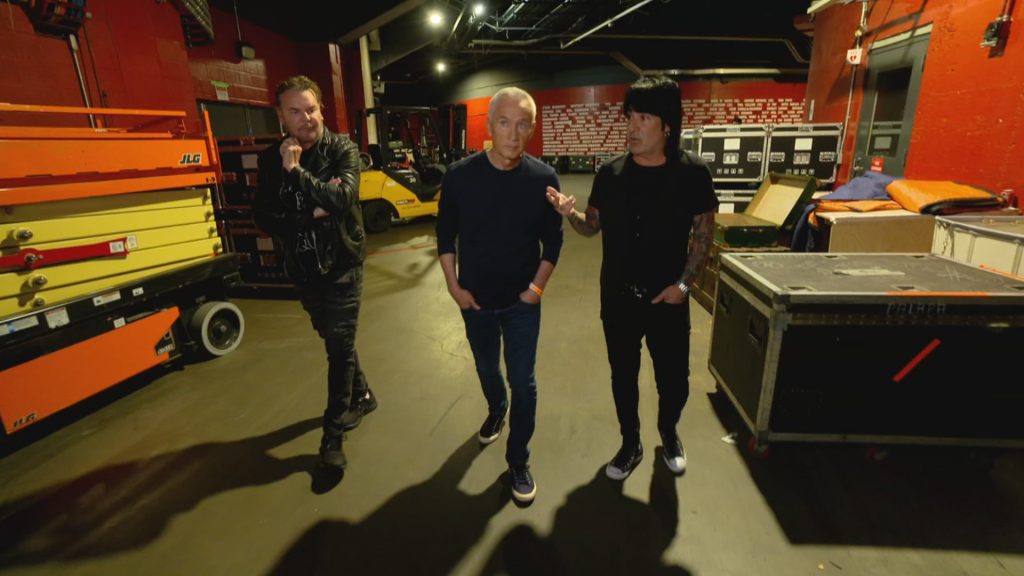 "Algo Personal con Jorge Ramos" features Maná this Sunday June 19 at 10 p.m. ET on ViX
The next episode of "Algo Personal con Jorge Ramos" (Something Personal with Jorge Ramos), hosted by Emmy® award-winning journalist and bestselling author Jorge Ramos, will feature Grammy award-winning Mexican rock band Maná – lead vocalist and guitarist Fher Olvera, drummer Álex González, bassist Juan Calleros and guitarist Sergio Vallín. The legendary Mexican group members offer Jorge Ramos backstage access of their icon career in the renowned LA Forum. The location where in 2019 the group broke the record as the first and only act to sell out seven dates as part of a single tour since the venue's reopening in 2014. The interview will stream Sunday at 10 p.m. ET on ViX's "Noticias Univision 24/7"news channel and is available on-demand in the U.S. and most Spanish-speaking Latin America, excluding Mexico.
"For me it hasn't been easy, but it is possible to have a balance [between family and fame]," said Fher Olvera during their interview. "None of us are alcoholics or drug addicts, we were fortunate enough that we controlled that."
During the episode, Maná discusses what LA has meant for them and their appreciation and love for this city, as well as how they want to serve as an inspiration for those who want to make it into the industry and reach success as they have.
Upcoming interviews will present in-depth conversations with Alejandro Sanz, Ruben Blades, Farruko and Mario Vargas Llosa.
ViX offers two tiers of service, including a free advertising-supported product (AVOD) recently launched in the U.S., Mexico and most Spanish-speaking countries in Latin America, with more than 100 channels and more than 40,000 hours of video-on-demand content. ViX is available for free on Apple iOS and tvOS, Android mobile and Android TV OS devices, Amazon Fire TV, Roku devices, Samsung Smart TVs and via the web on vix.com.
Click here for trailer.
Visit televisaunivision.com for more information on TelevisaUnivision and follow us on Twitter and Instagram.
CONTACT: Daniela Cuesta, dcuesta@televisaunivision.com
##
"Algo personal con Jorge Ramos" presentará en ViX al Grupo Mexicano de rock Maná, Ganador del Premio Grammy
"La idea también es que esto [Maná] sirva de inspiración y que cuando ellos [los fans] vengan a ver a Maná, se puedan inspirar y, de igual modo, quieran formar una banda; puedan decir 'si ellos lo hicieron, nosotros también'", dijo Álex González, el baterista del grupo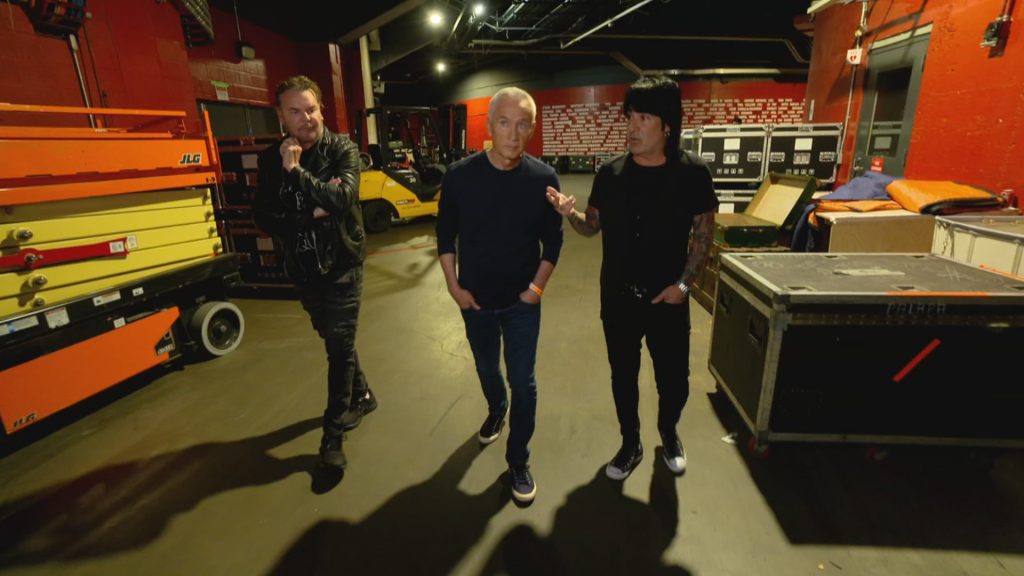 "Algo personal con Jorge Ramos" presentará a Maná este domingo, 19 de junio a las 10 p.m. Este por ViX
El próximo episodio de "Algo personal con Jorge Ramos", conducido por Jorge Ramos, el periodista y autor de bestsellers que ha ganado varios premios Emmy®, presentará al grupo de rock mexicano Maná, ganador del premio Grammy: el vocalista principal y guitarrista Fher Olvera, el baterista Álex González, el bajista Juan Calleros y el guitarrista Sergio Vallín. Los miembros del legendario grupo mexicano le ofrecerán a Jorge Ramos acceso privilegiado a su icónica carrera en el conocido LA Forum. Allí, el grupo batió un récord en 2019 como el primer y único acto para el que se agotaron las entradas en siete ocasiones como parte de una sola gira desde que reabrió el local en 2014. La entrevista se trasmitirá el domingo a las 10 p.m. Este por el canal "Noticias Univision 24/7" de ViX y está disponible on demand en Estados Unidos y la mayoría de los países hispanohablantes de Latinoamérica, excepto México.
"Para mí no ha sido muy fácil, pero sí se puede tener balance [entre la familia y la fama]", dijo Fher Olvera durante la entrevista. "Nos hemos salvado, ninguno de nosotros somos alcohólicos ni drogadictos; tuvimos la suerte de poder controlar".
Durante el episodio, Maná hablará de lo que Los Ángeles ha significado para ellos y su aprecio y amor por la ciudad, además de su deseo de inspirar a quienes quieren ser músicos y tener el éxito que ellos han tenido.
En entrevistas próximas se presentarán conversaciones profundas con Alejandro Sanz, Rubén Blades, Farruko y Mario Vargas Llosa.
ViX ofrece dos niveles de servicio, incluido un producto gratuito con publicidad (AVOD) lanzado recientemente en Estados Unidos, México y la mayoría de los países hispanohablantes de Latinoamérica, con más de 100 canales y 40,000 horas de contenido de video on demand. ViX está disponible gratis para Apple iOS y tvOS, dispositivos móviles de Android y Android TV OS, Amazon Fire TV, dispositivos Roku, televisores inteligentes Samsung y en internet en vix.com.
Haz clic aquí para ver el trailer.
Visite televisaunivision.com para obtener más información sobre TelevisaUnivision y síganos en Twitter e Instagram.
CONTACTO: Daniela Cuesta, dcuesta@televisaunivision.com