The International Hit Reality Music Competition Returns on Sunday, March 27 at 8:00 p.m. ET on Univision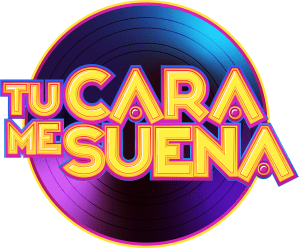 MIAMI – MARCH 17, 2022 – The eight celebrities participating in the international hit music competition "Tu Cara Me Suena" (Your Face Sounds Familiar) will own the stage and the hearts of families with jaw-dropping transformations and performances, all for a good cause starting on Sunday, March 27, at 8:00 p.m. ET on Univision.
Each week, celebrities will work with choreographers, vocal coaches, staging and acting experts to deliver memorable performances of legendary music idols from all genres. Then, they will go into "el clonador" (the clone machine) for an extreme makeover and physically transform into the music icon they will impersonate. The judges will rank each performance every night, and celebrities will be able to give extra points to fellow participants. At the end of each gala, the star with the most points will win $5,000 for their charity. In addition, the celebrity with the most accumulated points at the end of the season will be declared winner and receive $50,000 for their organization.
The designated charities represent a variety of causes, from civil rights to children's healthcare. The celebrities and their charities are:
Ninel Conde – Unidos por la Música (UPLM), promotes economic self-sufficiency and upward mobility to low-income community residents through education and the power of music.
Manny Cruz – UNICEF, works to deliver essentials that give every child an equitable chance in life, including health care and immunizations, safe water and sanitation, nutrition, education, and emergency relief.
Christian Daniel – Fundación Santa María de Los Ángeles, based in San Juan, PR, provides shelter and support to young pregnant women, who lack family support, a safe home and the financial resources to care for their pregnancy and their baby in a healthy and responsible way.
Kika Edgar – St. Jude, a leading pediatric research hospital that treats kids with cancer and other life-threatening diseases from all 50 states and around the world.
Helen Ochoa – League of United Latin American Citizens (LULAC), the largest and oldest Hispanic organization in the United States with a mission of advancing the economic condition, educational attainment, political influence, housing, health and civil rights of Hispanic Americans through community-based programs.
Sherlyn – Teletón USA, the Children's Rehabilitation Institute TeletonUSA (CRIT) serves children in the United States with neurological, muscular, and skeletal disabilities through a comprehensive, compassionate, state-of-the-art rehabilitation program focused on family healing and inclusion.
Michael Stuart – Ola del Cielo, based in Puerto Rico, provides youth with special needs including Down Syndrome and Autism access to water sports and other activities such as art, and dance as a therapeutic and fun experience for enjoyment, confidence, and self-esteem.
Yahir – A National Latina Organization (MANA), contributes the leading Latina voice on many of the major issues in the public sphere, particularly in the areas of education, health and well-being, financial literacy, equal and civil rights, and immigration reform.
Hosted by Rafael Araneda and Ana Brenda Contreras, "Tu Cara me Suena" has a panel of judges comprised by recognized stars in the music and entertainment industry, including television host and actress Charytín Goyco; Latin GRAMMY ® winner Victor Manuelle; singer and composer Eden Muñoz; and actress, singer, comedian and radio personality Angélica Vale.
"Tu Cara Me Suena" is co-produced by TelevisaUnivision and Endemol Shine Boomdog.
ADDITIONAL INFORMATION:
Viewers can join the conversation using the hashtag #TuCaraMeSuenaUSMX and follow on Facebook, Instagram, and Twitter.
Click here to download photos.
Visit televisaunivision.com for more information on TelevisaUnivision and follow @UnivisionPRTeam on Twitter and Instagram.
CONTACT: Laura Paez lpaez@univision.net
###
Celebridades Se Trasforman en Ídolos de la Música para Competir por una Buena Causa en "Tu Cara Me Suena" de Univision
La exitosa competencia internacional tipo reality volverá el domingo, 27 de marzo a las 8:00 p.m. Este por Univision
MIAMI –17 DE MARZO DE 2022– Las ocho celebridades que participan en la exitosa competencia musical internacional "Tu cara me suena" se apoderarán del escenario y el corazón de familias enteras con asombrosas trasformaciones y actuaciones, todo por una buena causa, el domingo, 27 de marzo a las 8:00 p.m. Este por Univision.
Cada semana, las celebridades colaboran con coreógrafos, profesores de voz y expertos en escenificación y actuación para ofrecer actuaciones memorables de legendarios ídolos musicales de todos los géneros. Luego pasarán al "clonador" para pasar por cambios radicales y trasformar su apariencia para personificar a un ídolo musical. En cada gala los miembros del jurado calificarán las actuaciones y las celebridades podrán otorgar puntos adicionales a otros participantes. Al final, la estrella con más puntos ganará $5,000 para su obra benéfica. Además, se declarará ganador a la celebridad con más puntos acumulados al final de la temporada, y esta recibirá $50,000 para su entidad.
Las obras benéficas designadas representan una variedad de causas, desde derechos civiles hasta atención médica pediátrica. Las celebridades y sus entidades son:
Ninel Conde – Unidos por la Música (UPLM), promueve la autosuficiencia económica y superación de residentes de bajos ingresos de la comunidad con educación y la influencia de la música.
Manny Cruz – UNICEF, trabaja para brindar a niños lo esencial para tener oportunidades equitativas en la vida, incluyendo la atención de salud y vacunación, agua potable y condiciones higiénicas, nutrición, educación y ayuda de emergencia.
Christian Daniel – Fundación Santa María de Los Ángeles, basada en San Juan, PR, ofrece albergue y apoyo a jóvenes embarazadas que no cuentan con el respaldo de su familia, un hogar seguro ni los recursos económicos para cuidar de sí mismas ni de su bebé durante el embarazo de manera saludable y responsable.
Kika Edgar – St. Jude, destacado hospital de investigación pediátrica que brinda tratamiento a niños con cáncer y otras enfermedades que pueden ser fatales de los 50 estados y todo el mundo.
Helen Ochoa – League of United Latin American Citizens (LULAC), la mayor y más antigua agrupación hispana en Estados Unidos con la misión de mejorar las condiciones económicas, logros educativos, influencia política, vivienda y derechos civiles y a la salud de los estadounidenses de origen hispano por medio de programas comunitarios.
Sherlyn – Teletón USA, Children's Rehabilitation Institute TeletonUSA (CRIT) atiende a niños en Estados Unidos con discapacidades neurológicas, musculares y esqueléticas con un programa de rehabilitación integral, compasivo y de vanguardia centrado en la terapia familiar e inclusión.
Michael Stuart – Ola del Cielo, basada en Puerto Rico, ofrece a jóvenes con necesidades especiales, entre ellas el síndrome de Down y autismo acceso a deportes acuáticos y otras actividades como arte y baile como experiencias terapéuticas y divertidas para que las disfruten, tengan mayor autoestima y confianza en sí mismos.
Yahir – A National Latina Organization (MANA), aporta la principal voz latina a muchos de los problemas principales en el entorno público, en particular en los campos de educación, salud y bienestar, conocimientos de finanzas, derechos equitativos y civiles, y reforma de inmigración.
Conducido por Rafael Araneda y Ana Brenda Contreras, "Tu cara me suena" tiene un jurado compuesto por reconocidas estrellas del mundo de la música y el entretenimiento, entre ellas Charytín Goyco, conductora de televisión y actriz; Víctor Manuelle, ganador del Latin GRAMMY®; Edén Muñóz, cantante y compositor; y Angélica Vale, actriz, cantante, cómica y personalidad de radio.
"Tu cara me suena" es una producción conjunta de TelevisaUnivision y Endemol Shine Boomdog.
INFORMACIÓN ADICIONAL:
Los televidentes pueden participar en la conversación usando el hashtag #TuCaraMeSuenaUSMX y seguir Facebook, Instagram y Twitter.
Hagan clic aquí para bajar fotos.
Visiten televisaunivision.com para más información sobre TelevisaUnivision y sigan @UnivisionPRTeam en Twitter e Instagram.
CONTACTO: Laura Páez lpaez@univision.net
###