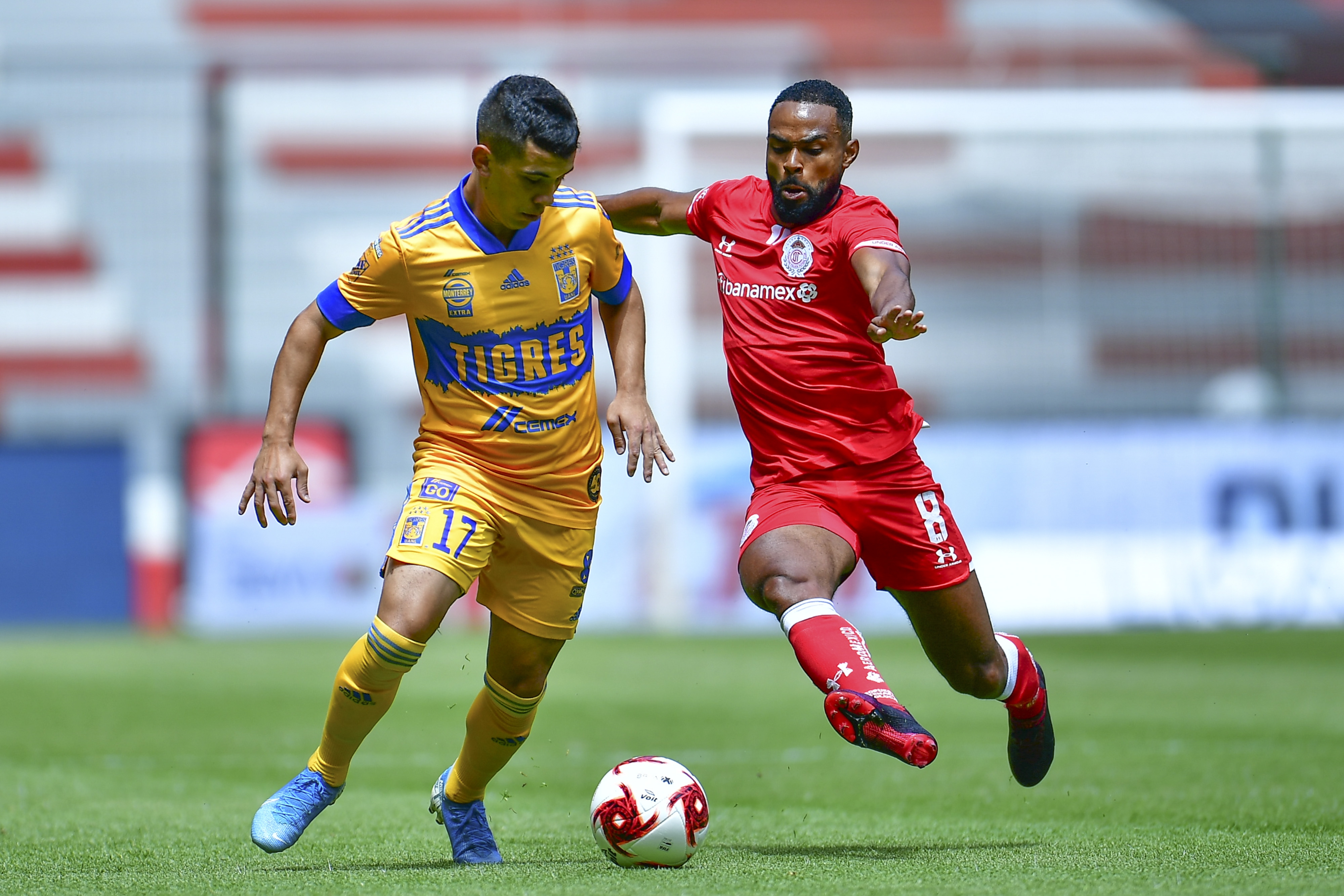 Win or Go Home Match to Air Exclusively on TUDN on Sunday, November 22 at 7 p.m. ET
WHAT: With the regular season in the rearview, TUDN will bring Liga MX fans the wild card round matchup between sixth seeded Tigres and eleventh seeded Toluca on Sunday, November 22 at 7 p.m. ET. In their only meeting earlier this season, Los Diablos Rojos stunned Los Auriazules 3-2, delivering Tigres one of only three losses it suffered during Guardianes 2020. Sunday's winner will advance to the quarterfinals to take on one of the tournament's top four seeds in León, Pumas, América, and Cruz Azul.
WHEN & WHERE:
Sunday, November 22 at 7 p.m. ET on TUDN
ADDITIONAL INFORMATION
Matches are available digitally to all authenticated TUDN subscribers via the TUDN app and TUDN.TV. Matches will also be available on TUDN Radio Network.
TUDN will announce its full playoff slate, beginning with the quarterfinal matchups following the wild card round.
Visit corporate.univision.com/newco/TUDN for more information on TUDN, and follow @UnivisionPRTeam on Twitter and Instagram.
CONTACTS:
Tatiana Oviedo 305.463.4614 toviedo@univision.net
Kevin Sornatale 212.455.5259 ksornatale@univision.net
###
TUDN Trasmitirá el Encuentro de Repechaje de la Liga MX entre Tigres y Toluca este Fin de Semana
El partido, que ofrece la última oportunidad a estos equipos para mantenerse en la competencia, se trasmitirá exclusivamente por TUDN el domingo, 22 de noviembre a las 7 p.m. Este
QUÉ: Ahora que la temporada regular ha quedado atrás, TUDN ofrecerá a los fanáticos de la Liga MX el encuentro de repechaje entre Tigres, en sexto lugar, y Toluca, en undécimo, el domingo, 22 de noviembre a las 7 p.m. Este. En su único encuentro a comienzos de la temporada, los Diablos Rojos se impusieron a los Auriazules 3-2, con lo que los Tigres sufrieron una de sus únicas tres derrotas en el torneo Guardianes 2020. El ganador del domingo avanzará a los cuartos de final para enfrentarse a uno de los cuatro mejores equipos en el torneo: León, Pumas, América y Cruz Azul.
CUÁNDO & DÓNDE:
Domingo, 22 de noviembre de 7 p.m. Este por TUDN
INFORMACIÓN ADICIONAL
Los partidos están a disposición de suscriptores a TUDN con autenticación en medios digitales vía la aplicación de TUDN y  TUDN.TV. Los encuentros también se trasmitirán por TUDN Radio Network.
TUDN anunciará todo su cronograma de las eliminatorias, comenzando con los partidos de los cuartos de final, tras el repechaje.
Visiten corporate.univision.com/newco/TUDN para más información sobre TUDN y sigan @UnivisionPRTeam en Twitter e Instagram.
CONTACTOS:
Tatiana Oviedo 305.463.4614 toviedo@univision.net
Kevin Sornatale 212.455.5259 ksornatale@univision.net
###