The Grandes Historias Platform Debuts on Saturday, April 15, 2017 Featuring the Exclusive Univision News and UDN Documentary Co-Production, "JDF 16: The Life of José Delfín Fernández"
---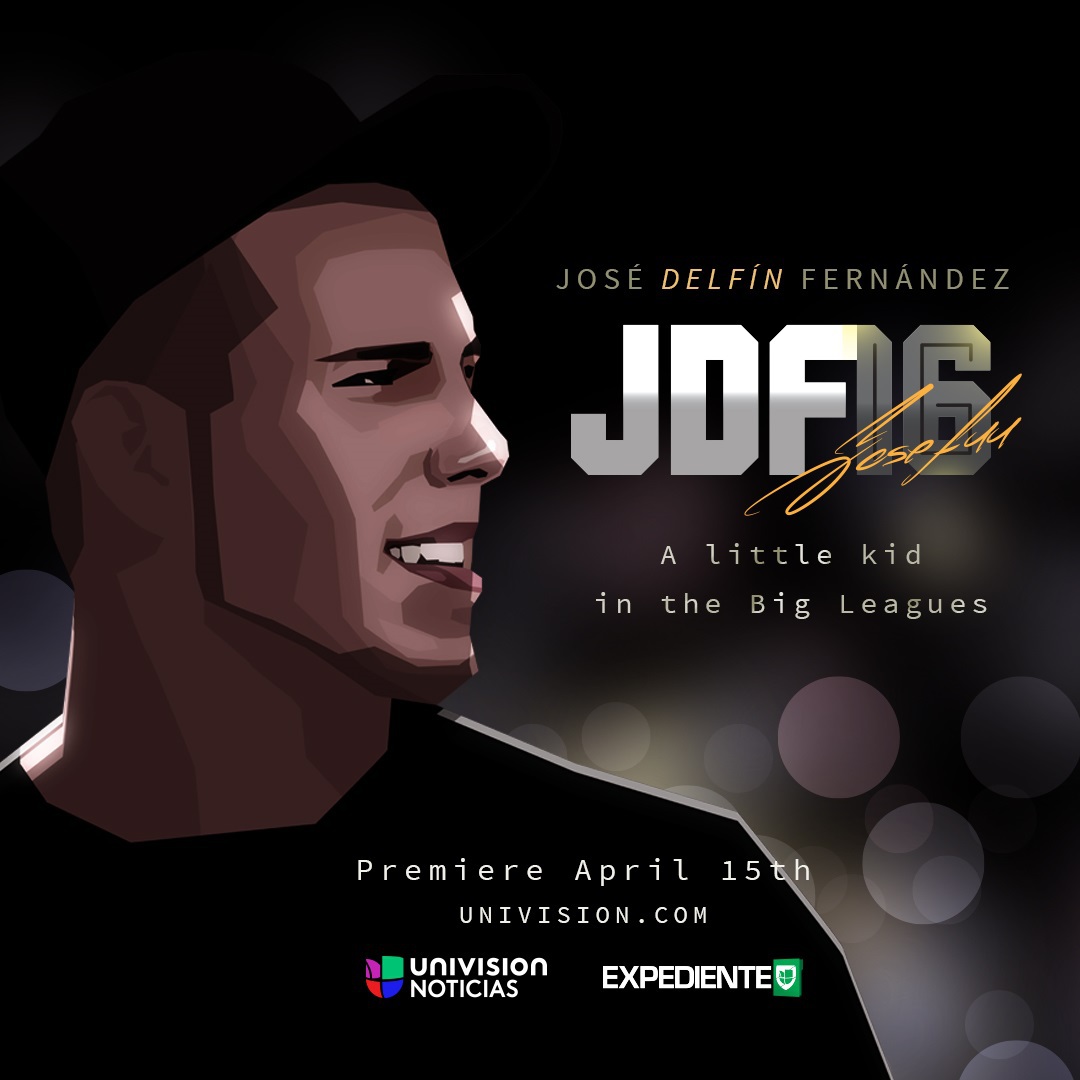 ---
MIAMI – APRIL 12, 2017 — As part of its continuing digital expansion, Univision News announces the launch of Grandes Historias (Great Stories), a new digital video platform dedicated to sharing relevant, powerful stories for and about Hispanics through original documentaries and innovative video formats. The site will leverage the investigative journalism and production resources of the Univision Communications Inc., (UCI) award-winning news division to take a wide variety of compelling human interest video stories directly to digital audiences wherever they are: online, on mobile, and on social media.
Grandes Historias launches on Saturday, April 15, 2017 with "JDF 16," an original one-hour documentary that chronicles the remarkable and tragically short life of José Delfín Fernández, the Florida Marlins pitching ace who died in a boating accident on September 25, 2016 at the age of 24. The documentary was written and produced by Univision News Digital's senior editor David C. Adams and digital journalist Laura Prieto Uribe.
Univision News' digital team traveled to Santa Clara, Fernandez's hometown in Cuba, to interview influential figures from his childhood, including his little league coaches, his neighbors, and close relatives. In Florida, Univision spoke with some of the key people in the baseball star's life, among them his mother, his ex-wife, and his girlfriend, who gave birth to their daughter six months after Fernandez's death. These on-camera testimonies, combined with other research conducted by Univision News, paint a touching, intimate portrait of a gifted and charismatic athlete with big dreams. A young man who escaped Cuba by boat with his mother at the age of 15, risking his life to make those dreams come true in the United States – only to tragically lose it less than a decade later in a controversial accident that has tarnished his reputation after an investigation revealed the presence of cocaine and alcohol in his system. His family and friends are still searching for answers, and hope that he will be remembered for the way he played more than for the circumstances behind his death. Had his career not been cut short, baseball experts say that Fernández was likely destined for the Hall of Fame as arguably the best Cuban player to make it to the Major Leagues.
In addition to being available for viewing anytime on Grandes Historias beginning on Saturday, April 15, the documentary will air on Univision Deportes Network (cable only) as a special edition of the sports newsmagazine "Expediente" on April 15 at 12:00 a.m. ET/9:00 p.m. PT.
Follow the conversation about "JDF 16" and Grandes Historias via @UniNoticias on Twitter and Instagram, as well as comment along with others Facebook.com/univisionnoticias and using the hashtag: #JDF16.
CONTACT:
Jose Zamora
305.925.8835
josezamora@univision.net
@UCIPRTeam
---
UNIVISION NOTICIAS LANZA "GRANDES HISTORIAS", SU NUEVO ESPACIO DIGITAL DE VIDEOS, CON UN DOCUMENTAL ORIGINAL QUE PRESENTA UN RETRATO ÍNTIMO DEL BEISBOLISTA ESTRELLA JOSÉ FERNÁNDEZ – DESDE SUS INICIOS EN CUBA HASTA SU MUERTE PREMATURA A LOS 24 AÑOS
La plataforma Grandes Historias debuta el sábado 15 de abril de 2017 con el estreno exclusivo del documental coproducido por Univision Noticias y UDN, "JDF 16: La Vida de José Delfín Fernández"
---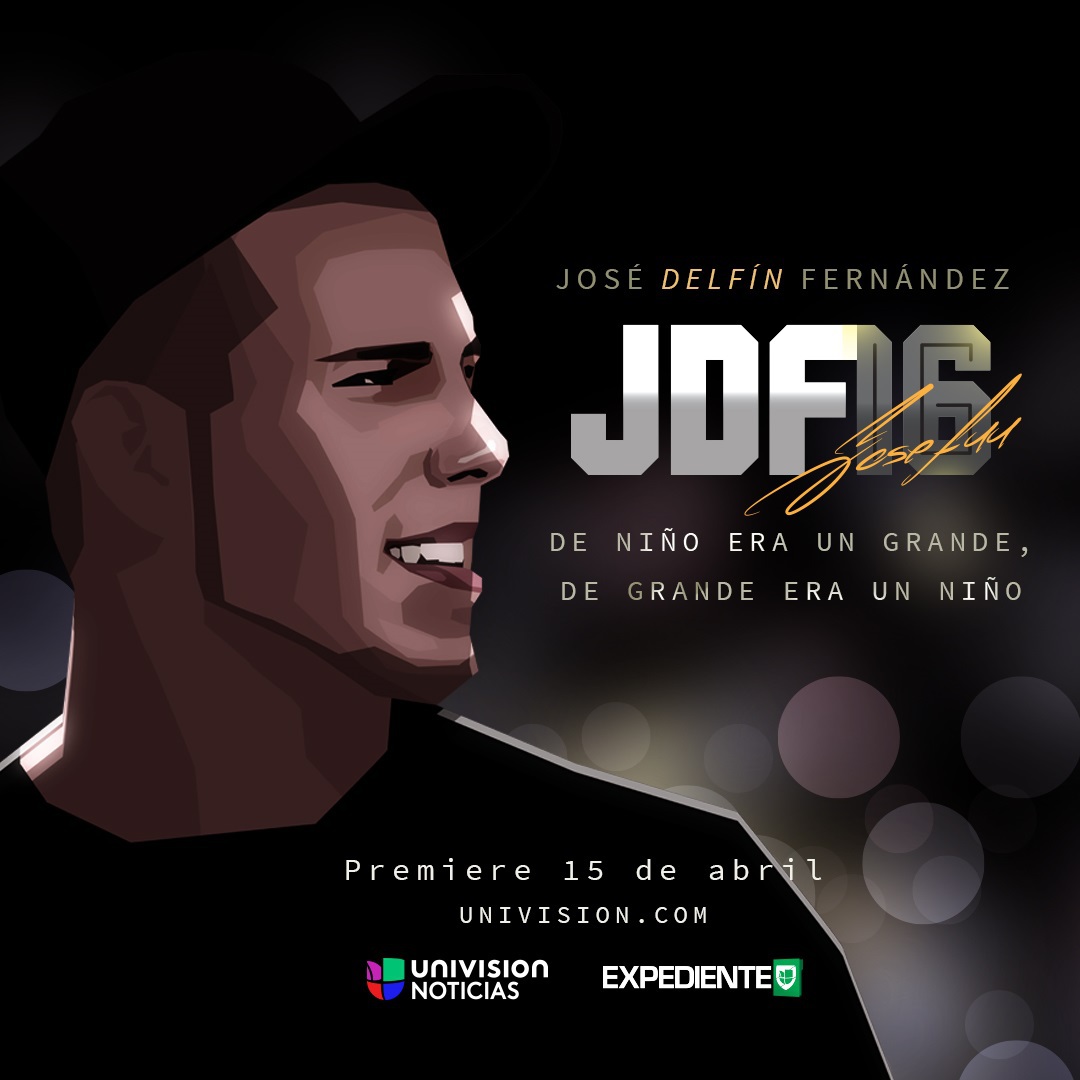 ---
MIAMI – 12 DE ABRIL DE 2017 – Como parte de su continua expansión digital, Univision Noticias anuncia el lanzamiento de Grandes Historias, una nueva plataforma digital de videos dedicada a compartir historias relevantes y cautivadoras para y sobre la comunidad hispana a través de documentales originales y formatos de video innovadores. El sitio aprovechará los recursos de periodismo investigativo y producción de la galardonada división de noticias de Univision Communications Inc., (UCI) para llevar una gran variedad de videos de interés humano directamente al público digital dondequiera que esté: en línea, en móvil o en redes sociales.
Grandes Historias debuta el sábado 15 de abril de 2017 con "JDF 16", un documental original de una hora que hace un apasionante recuento de la notable y trágicamente corta vida de José Delfín Fernández, el destacado pitcher de los Florida Marlins que murió en un accidente marítimo el 25 de septiembre de 2016, a la edad de 24 años. El documental fue escrito y producido por David C. Adams, editor sénior de Univision Noticias Digital, y la periodista digital Laura Prieto Uribe.
El equipo digital de Univision Noticias viajó a Santa Clara, la ciudad natal de José Fernández en Cuba, para entrevistar a influyentes figuras de su niñez, entre ellas sus entrenadores de las pequeñas ligas, sus vecinos y parientes cercanos. En la Florida, Univision conversó con personas claves en la vida del beisbolista estrella, incluyendo a su madre, su ex esposa y su novia, quien dio a luz a la hija de ambos seis meses después de la muerte de Fernández. Estos testimonios en cámara, combinados con otras investigaciones realizadas por Univision Noticias, pintan un retrato íntimo y conmovedor de un talentoso y carismático atleta con grandes sueños. Un joven que escapó de Cuba en un bote a los 15 años, arriesgando su vida para poder realizar esos sueños en los Estados Unidos – y luego la perdió trágicamente, menos de una década más tarde, en un polémico accidente que empañó su reputación cuando la investigación forense reveló la presencia de cocaína y alcohol en su cuerpo. Sus familiares y amigos siguen buscando respuestas y esperan que Fernández sea recordado más por su manera de jugar que por las circunstancias de su muerte. Si su carrera no hubiese sido truncada, los expertos en béisbol opinan que probablemente habría llegado a ocupar un lugar en el Salón de la Fama como el mejor jugador cubano en las grandes ligas.
Además de estar disponible para verse a cualquier hora en Grandes Historias a partir del sábado 15 de abril, el documental también será transmitido por el canal Univision Deportes Network (solamente por cable) como una edición especial del magacín deportivo "Expediente", el 15 de abril a las 12:00 a.m. Este/9:00 p.m. Pacífico.
Siga la conversación acerca de "JDF 16" y Grandes Historias vía @UniNoticias en Twitter e Instagram, y comente junto con otros en Facebook.com/univisionnoticias y utilizando la etiqueta #JDF16.
CONTACTO:
Jose Zamora
305.925.8835
josezamora@univision.net
@UCIPRTeam