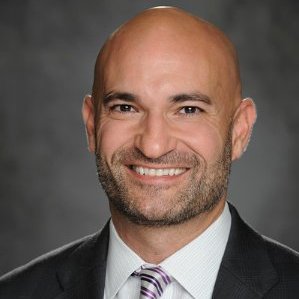 ---
NEW York, MARCH 29, 2017 – Univision Communications Inc. (UCI), the leading media company serving Hispanic America, today announced that Malek Robert ("Bobby") Amirshahi has been named senior vice president, Corporate Communications, effective immediately. Amirshahi, who most recently served as Vice President, Public Relations at Time Warner Cable, will be based at UCI's corporate headquarters in New York and will report to Rosemary Mercedes, Executive Vice President and Chief Communications Officer of UCI.
Amirshahi will work closely with UCI's corporate communications and investor relations teams to support and align and elevate the Company's communications initiatives. Amirshahi will also be responsible for developing and executing UCI's comprehensive PR plan to expand the Company's positioning as the media destination for the diverse and increasingly multicultural audiences in the United States.
"Bobby has over 20 years of experience managing corporate communications for some of the largest, most influential media companies, giving him a deep understanding of our business and the unique opportunities and challenges faced by our industry," said Mercedes. "With a strong track record of implementing successful programs spanning media relations, issues management, financial communications, and corporate social responsibility, Bobby is uniquely equipped to help us expand and deepen our communications efforts with all of our stakeholders."
Amirshahi added, "I am honored to have the opportunity to join such a dynamic and differentiated company like Univision. I look forward to working closely with UCI's talented communicators to continue building and enhancing UCI's profile among our employees, influencers and investors."
In his most recent role at Time Warner Cable, Amirshahi led two teams that developed and executed communications strategies to publicize both consumer and business products in highly competitive markets. He also served as the company's spokesperson for M&A, financial earnings and public policy positions. Prior to joining Time Warner Cable, Amirshahi served as Senior Director of Public Affairs for Cox Enterprises and Director of Corporate Communications for Viacom/MTV Networks. Amirshahi began his career in communications at the Telecommunications Industry Association in Washington, D.C. and spent nine years at Cox Communications in the media and public relations functions for the company's consumer and commercial divisions.
Amirshahi's influential work has been widely recognized by the industry. Most recently, Amirshahi was named as a 2016 Next Generation Leader Award by the National Association for Multi-Ethnicity in Communications. Amirshahi served as a past board member of the Association of Cable Communicators and was a board member for CHRIS Kids, a nonprofit organization that addresses child welfare, mental health and the prevention of youth homelessness.  He also served as the founding president of Cable Positive's Atlanta chapter, the cable industry's AIDS action organization and received the organization's national Brad Wojcoski Memorial Award. He has also completed the Future Leaders Experience at the Arthur W. Page Society. Amirshahi holds a bachelor's degree in History from The College of William and Mary.
CONTACT: Carolina Valencia Univision Communications Inc. (212) 455-4712 cvalencia@univision.net @UCIPRTeam
###
---
UNIVISION COMMUNICATIONS INC. NOMBRA A BOBBY AMIRSHAHI VICEPRESIDENTE SÉNIOR DE COMUNICACIONES CORPORATIVAS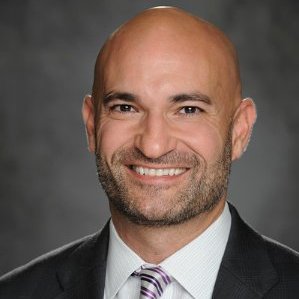 ---
NUEVA York, 29 DE MARZO DE 2017– Univision Communications Inc. (UCI), la principal empresa de medios de comunicación al servicio de la comunidad hispana en los Estados Unidos, anunció hoy que Malek Robert ("Bobby") Amirshahi ha sido nombrado vicepresidente sénior de Comunicaciones Corporativas con vigencia inmediata. Amirshahi, quien recientemente se desempeñó como vicepresidente de Relaciones Públicas de Time Warner Cable, trabajará desde las oficinas corporativas de UCI en Nueva York y reportará a Rosemary Mercedes, vicepresidenta ejecutiva y directora ejecutiva de Comunicaciones de UCI.
Amirshahi trabajará de cerca con los equipos de comunicaciones corporativas y relaciones con inversionistas de UCI para apoyar, alinear y elevar el nivel de los programas de comunicaciones de la Compañía. Amirshahi también estará a cargo de desarrollar y poner en práctica el plan integral de relaciones públicas de UCI, expandiendo la posición de la Compañía como un destino mediático para la audiencia diversa y cada vez más multicultural en los Estados Unidos.
"Bobby cuenta con más de 20 años de experiencia dirigiendo las comunicaciones corporativas de algunas de las compañías de medios más grandes y de mayor influencia, lo que le da un profundo entendimiento de nuestro ámbito y de las oportunidades y desafíos únicos que enfrenta nuestro sector", dijo Mercedes. "Con una sólida trayectoria en la implementación de programas exitosos que incluyen relaciones con los medios, manejo de crisis, comunicaciones financieras y responsabilidad social corporativa, Bobby está excepcionalmente preparado para ayudarnos a ampliar e intensificar nuestros esfuerzos de comunicaciones con todos las partes interesadas".
Amirshahi agregó, "Es un honor para mí tener la oportunidad de incorporarme a una compañía tan dinámica y destacada como Univision. Estoy deseoso de trabajar de cerca con los talentosos comunicadores de UCI para continuar expandiendo y mejorando el perfil de la Compañía entre nuestros empleados, inversionistas y personas de influencia".
En su cargo más reciente en Time Warner Cable, Amirshahi dirigió dos equipos que formularon y pusieron en práctica estrategias de comunicaciones para promocionar productos comerciales y para el consumidor en mercados sumamente competitivos. También se desempeñó como el vocero de la compañía respecto a fusiones y adquisiciones, ganancias financieras y posiciones sobre política pública. Antes de incorporarse a Time Warner Cable, se desempeñó como director sénior de Asuntos Públicos en Cox Enterprises y director de Comunicaciones Corporativas de Viacom/MTV Networks. Amirshahi inició su carrera de comunicaciones en la Telecommunications Industry Association en Washington, D.C., y durante nueve años trabajó en funciones de medios de comunicación y relaciones públicas en la división comercial y asuntos del consumidor de Cox Communications.
La influyente labor de Amirshahi ha recibido un amplio reconocimiento en el sector. Recientemente, Amirshahi recibió el Premio al Líder de la Próxima Generación de 2016 de la National Association for Multi-Ethnicity in Communications. También se ha desempeñado como miembro de la junta directiva de la Association of Cable Communicators y de CHRIS Kids, una organización sin fines de lucro dedicada al bienestar, la salud mental y la prevención de la falta de hogar de los niños. Además, Amirshahi fue el presidente y fundador de la filial de Atlanta de Cable Positive, un grupo del sector de cable dedicado a la acción respecto al sida, y recibió el premio nacional en memoria de Brad Wojcoski. También fue parte de Future Leaders Experience en la Arthur W. Page Society. Amirshahi tiene una licenciatura en historia de The College of William and Mary.

CONTACT:  Carolina Valencia Univision Communications Inc. (212) 455-4712 cvalencia@univision.net @UCIPRTeam
###