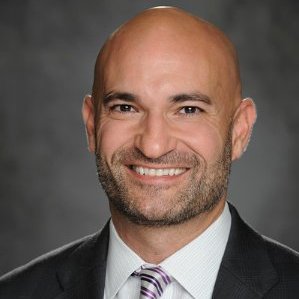 Time Warner Cable, Cox, Viacom veteran will be based in New York
---
By: Mike Farrell
Univision Communications said it has named cable veteran Bobby Amirshahi senior vice president, corporate communications effective immediately. He will be based in New York and report to Univision EVP and chief communications officer Rosemary Mercedes.
Amirshahi will work closely with UCI's corporate communications and investor relations teams to support and align and elevate the Company's communications initiatives. Amirshahi will also be responsible for developing and executing UCI's comprehensive PR plan to expand the Company's positioning as the media destination for the diverse and increasingly multicultural audiences in the United States.
"Bobby has over 20 years of experience managing corporate communications for some of the largest, most influential media companies, giving him a deep understanding of our business and the unique opportunities and challenges faced by our industry," Mercedes said in a statement. "With a strong track record of implementing successful programs spanning media relations, issues management, financial communications, and corporate social responsibility, Bobby is uniquely equipped to help us expand and deepen our communications efforts with all of our stakeholders."
Amirshahi has a long track record in the cable and network business. Most recently serving in senior communications positions at Time Warner Cable, Vaicom's MTV Networks and Cox Communications. He began his career in communications at the Telecommunications Industry Association in Washington, D.C.
"I am honored to have the opportunity to join such a dynamic and differentiated company like Univision," Amirshahi said in a statement. "I look forward to working closely with UCI's talented communicators to continue building and enhancing UCI's profile among our employees, influencers and investors."
Source: Multichannel News