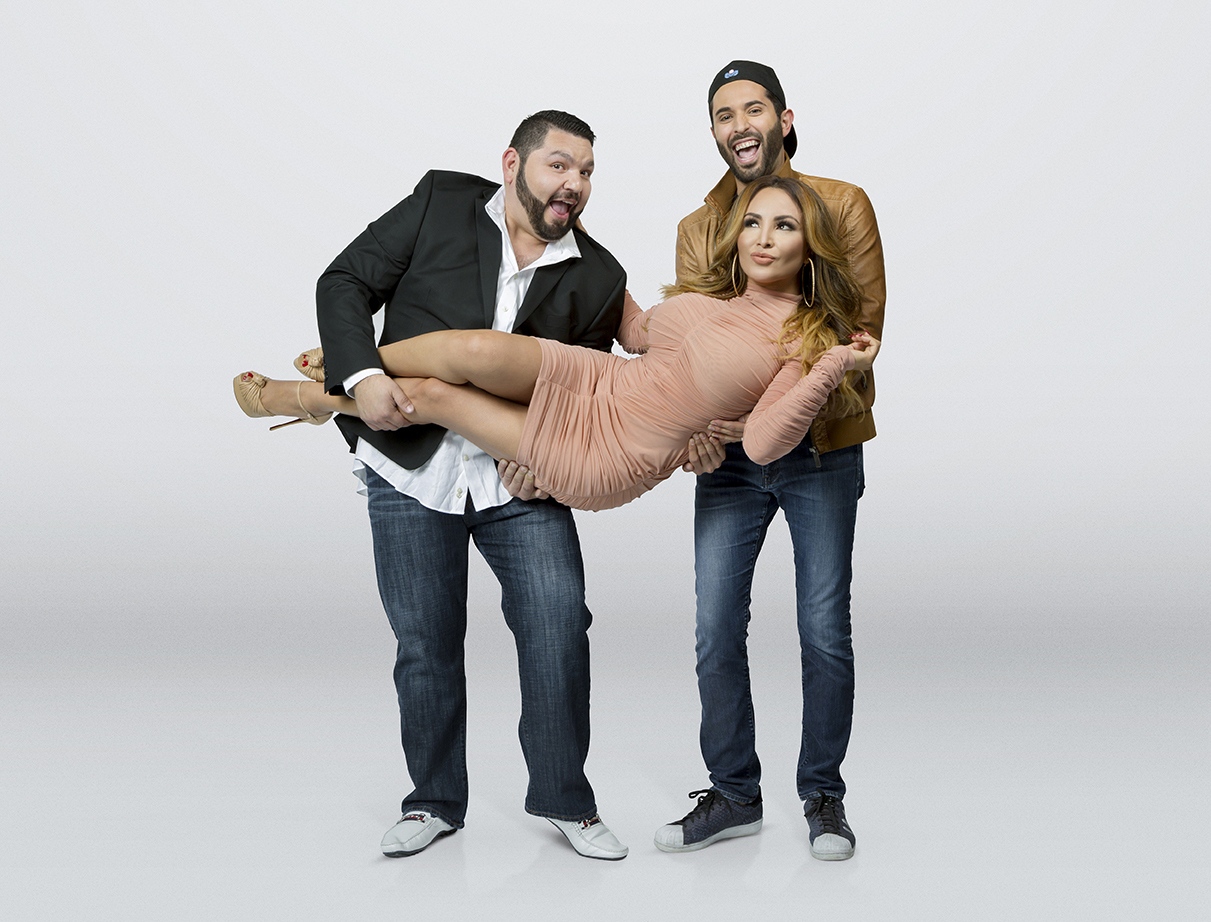 ---
By: Adam Jacobson
Univision has a new syndicated afternoon program targeting regional Mexican listeners. What's it called? "El Free-Guey."
The name is a play on Mexican slang for "buddy," and it's hosted by Sylvia del Valle "La Bronca," who is accompanied by Jose Gutierrez "El Tambochi" and Carlos Ivan Paez "El Compa Ivan."
The program will originate from Univision Radio's regional Mexican flagship KSCA-FM 101.9 in Los Angeles and air on undisclosed Univision stations in the Rio Grande Valley, Fresno, Albuquerque, Las Vegas and Phoenix.
Starting April 10, Univision Radio stations in Chicago, Dallas, Houston, San Francisco and Austin will be added as affiliates.
The rollout of a syndicated afternoon program is perhaps a direct response to the success seen at Entravision Communications for its nationally syndicated Erazno y la Chokolata program, which airs from 2pm Pacific on a host of Spanish-language stations across the U.S. and has become one of Hispanic radio's most successful offerings.
While Univision Radio has long used syndicated programming in morning drive, this is believed to be the first instance where afternoon drive is being ceded to a national offering. It was not immediately known if job losses resulted from the move across the 10 Univision Radio markets getting "El Free-Guey," which is the brainchild of Jesus Lara, GM of Digital, Content and Entertainment for Radio at Univision Communications.
Explaining the move, Lara said, "We saw an opportunity to engage our listeners and clients with a fresh and contemporary take on the traditional afternoon drive show. El Free-Guey will bring our listeners everything from jokes, skits and parodies to trending stories, together with the best of Regional Mexican music. Our incredible team will shake the mold of the afternoon show and deliver the content that our audiences crave."
As "La Bronca," del Valle has worked at now-defunct Spanish-language Talk radio network Radio Unica, and at the former Los Angeles-market Spanish CHR "Viva 107.1" trimulcast operated by Big City Radio some 17 years ago. Gutierrez's radio experience is tied to roles on El Pistolero Show, which aired on SBS's WLEY-FM in Chicago until 2015. "El Compa Ivan" is best-known for his social media activity tied to "Los Chavones."
Source: RBR.com