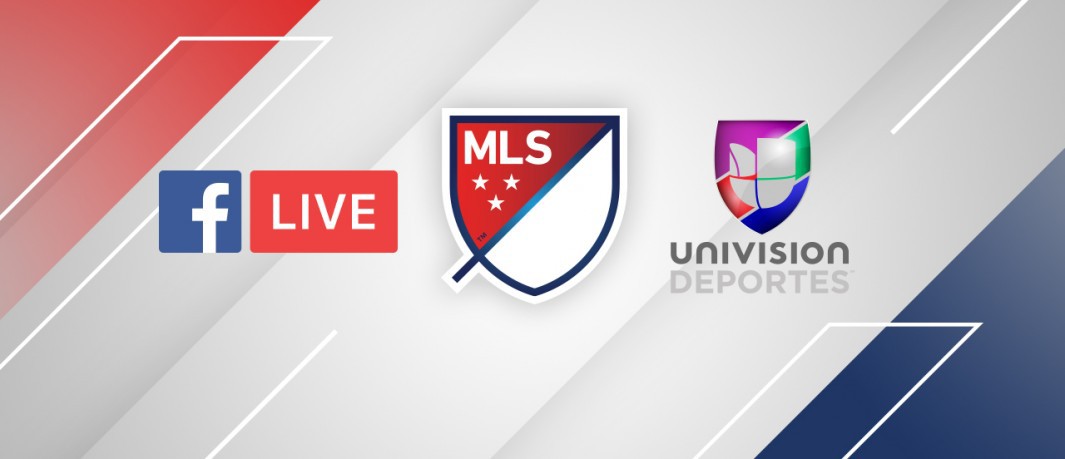 ---
By: Matthew Ingram
Facebook has been focused on live-streaming video for some time, but it has gradually been shifting the emphasis away from short clips posted by individual users and towards professional, TV-style content.
One of the markets it clearly has its sights set on: live sports.
In one of the latest signs of that focus, the social network has signed a deal with the Major League Soccer association and broadcaster Univision that gives Facebook the exclusive English-language rights to stream 22 regular-season games in the U.S., to begin later this month. MLS has also agreed to produce at least 40 exclusive game-day analysis shows, according to the Wall Street Journal.
This is the second such deal that Facebook (FB, -0.12%) has signed in the past few months. In February, the social networking behemoth signed a deal with Univision for the English-language rights to stream 46 games played by teams in Mexico's Liga MX soccer league.
Under the current deal, soccer games will stream via Univision's Facebook page. "Matchday Live" analysis shows will appear on Major League Soccer's page.
Get Data Sheet, Fortune's technology newsletter.
Last month, Reuters reported that Facebook was also in talks with Major League Baseball about acquiring the rights to stream at least one live game per week over the social network. The company has also had discussions in the past with the National Football League in the U.S. about streaming, but was unable to reach a deal.
In the case of the NFL, the league ultimately wound up signing a deal with Twitter (TWTR, -0.72%) for a reported $10 million, which gave the company the streaming rights to games whose traditional TV broadcasting rights had already been sold to CBS (CBS, -0.52%) and NBC (CMCSA, -0.54%).
There were a number of reports that Facebook lost interest in an NFL deal in part because the league wanted to include advertising in the streams, while Facebook wanted the broadcasts to be advertising free. According to some insiders, the NFL also reportedly thought the social network's bid for the rights was too low, and undervalued its content.
"Facebook is aggressively going after sports content and they are now one of a number of competitors to traditional media outlets that are going after sports programming," sports media consultant Lee Berke told Reuters recently. "It makes perfect sense that they would be going after name brand properties like the MLB."
Facebook is also looking for more TV-style content than just sports. The social network hired CollegeHumor founder Ricky Van Veen last year, and he has been aggressively looking for a wide range of video programming, including traditional scripted, episodic TV shows. The company has said it is looking to acquire existing content as well as finance the creation of that content.
Source: Fortune