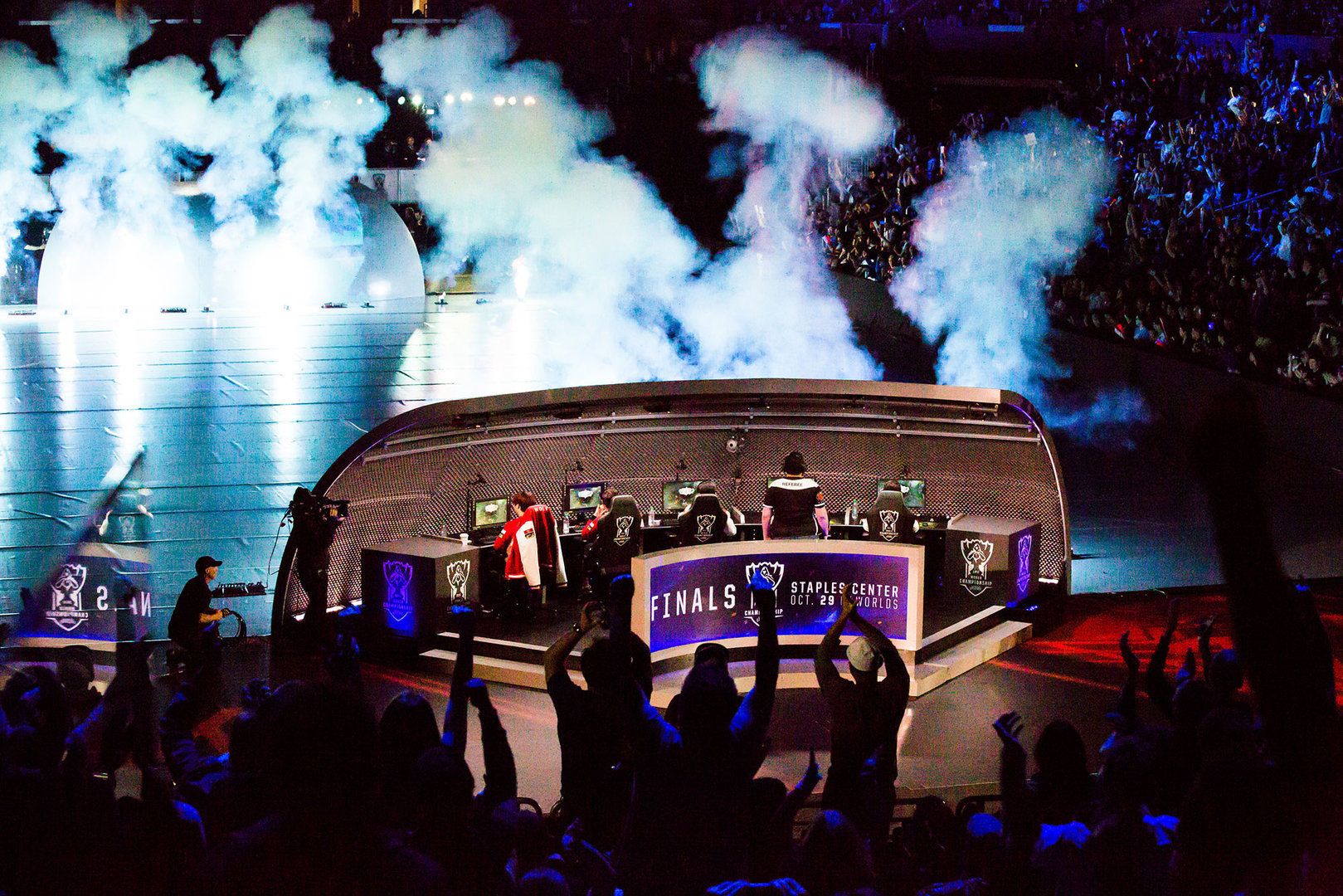 Deadspin, Kotaku to jointly edit site on competitive gaming
Gillette-sponsored website may also host e-sports tournament
---
By: Gerry Smith
Univision's Fusion Media Group introduced a website dedicated to covering e-sports, its first new media property since buying bankrupt Gawker Media LLC last year.
Editors of the sports website Deadspin and gaming-themed Kotaku will run the new publication, called Compete, starting with two full-time writers who will cover the news and culture of competitive video-gaming. Gillette, the razor maker owned by Procter & Gamble Co., will be the sole advertiser for the first six months.
Univision Holdings Inc., owner of Fusion Media Group, will attempt to make money from branded content, or advertising that resembles articles, and live events, including possibly hosting its own video-game tournament. While Univision is best known for its Spanish-language broadcast network, Fusion has been its attempt to reach a younger, more diverse audience, and most of its outlets write and produce video in English. New York-based Univision, owned by Grupo Televisa SAB and a collection of private equity investors, has been planning an initial public offering.
Media Attention
Univision's new website marks the latest attempt by media companies and sports leagues to capitalize on the growing popularity of e-sports, where video-game experts compete in tournaments for thousands of dollars in prize money. Market research firm Newzoo estimates that competitive video gaming will be a $1.5 billion industry by 2020.
Walt Disney Co.'s ESPN launched its own website last year to cover e-sports. The NBA is creating a new division for players who excel at video-game basketball. Time Warner Inc.'s Turner Broadcasting and WME IMG, the talent agency and media company, created a competitive video-gaming league last year to attract new viewers — mostly young men — who have become elusive for networks and advertisers because they don't watch traditional TV.
Deadspin Editor-in-Chief Tim Marchman said he envisions Compete covering both lighter fare, like whether video gamers sweat a lot while playing, and more serious topics, like "the corrupting power of television money."
Recaps, Features
Early articles on Compete include recaps of video-game tournaments and a variety of feature stories, including a gamer who confronts a hacker who impersonated him, and an interview with one of the world's top players of Street Fighter.
"It's a lot like sports," Marchman said in an interview. "There are team and leagues, shocking free agency moves and awesome plays that happened."
He wants the site to attract a broad audience.
"I'd like it to appeal to people who are watching Twitch streams for five hours a day and to people who don't really get what this is about but see big TV networks airing this as a spectator sport and want to find out why it might be worth their time," he said.
The fact that Gillette, which has a long history in sports marketing, is sponsoring an e-sports website is another sign that competitive video-gaming has gone mainstream, said Mia Libby, senior vice president of advertising sales at Fusion Media Group. Gillette also sponsors an e-sports player, Enrique Cedeno, and a major video game tournament in Poland.
"Brands are starting to understand that e-sports is a real sport and something that people are flocking to," Libby said in an interview.
In its quest for younger audiences, Univision bought Gawker Media, which also owned the female-oriented Jezebel website and technology site Gizmodo, for $135 million in an August bankruptcy auction after Gawker was sued for posting excerpts of a sex tape featuring Hulk Hogan.
Univision also owns The Root, a digital magazine of black news and culture; the satirical website the Onion; and several other media properties.
Source: Bloomberg