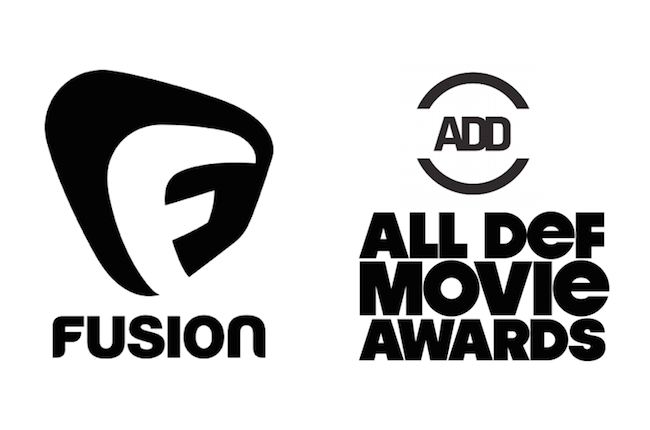 ---
The "All Def Movie Awards" return to honor and have fun with some of the films and talent that may have been overlooked by the mainstream award shows. FUSION TV and All Def Digital (ADD) today announced that the second "All Def Movie Awards" (#ADMA) will air Sunday, February 26 @ 7PM and re-air throughout the night (channel listings). The show will be filmed in the historic Belasco Theater in downtown Los Angeles. FUSION and ADD will feature content from the event across their respective digital and social platforms starting today (@AllDefDigital and @FUSIONTV).
Comedian Mike Epps hosts the 2017 special featuring celebrity guests Russell Simmons, Ice Cube, Snoop Dogg, Amber Rose, Chris Redd; Comedian Donnell Rawlings; Actress Eva Marcille; actor and comedian Finesse Mitchell; actor and comedian Lil Rel Howery; comedian Thai Rivera; actress and comedian Tiffany Haddish; actor Mark Curry; and The Lucas Brothers, among others.
The ADMAs will honor Ice Cube with a Lifetime Achievement Award and recognize entertainer Amber Rose with the Vanguard Award for her work on social justice projects like the SlutWalk, a transnational movement of protest marches calling for an end to rape culture.
The "All Def Movie Awards" started last year as a fun, edgy and grassroots movie awards and celebration with a cultural voice missing from traditional awards season shows. The event and party celebrates diversity in motion picture entertainment and continues to push for greater integration, inclusion and awareness of diversity issues in the entertainment industries.
The ADMAs include an irreverent twist on many traditional categories including Best Comedy without Madea Or Kevin Hart, Bad Ass Boss Chick, Best Bad Mah F&cka Award, Best Smash In a Motion Picture, Best Superhero Token Sidekick, Most out of Place White Person in a Movie, Best Edges, Best SquADD in a Motion Picture, Best Latino in a non-service industry role, Best Performance by an Asian not asked to use an Accent, and Movie you wish you could unsee. Amber Rose was a recipient of last year's "Most Likely To Steal Your Girl Category."
"The All Def Movie Awards is an opportunity for FUSION to celebrate the diversity that makes our culture so rich. It is an awards show that not only recognizes the contributions of a broader range of talent, but uses comedy to do so in a way that both provokes and entertains," said Daniel Eilemberg, President of FUSION.
"We started the All Def Movie Awards partly to shine a light on diversity in Hollywood, but moreso to fill a cultural void in the traditional awards show season, much the way the MTV Movie Awards did years ago," said Russell Simmons, founder and Chairman of All Def Digital. "Our show is a fun, comedic celebration of great emerging talent and stars in our community. We have a great party with a lot of friends and keep pushing to get more roles in front of and behind the camera, as well as in the industry's professional ranks."
Source: Shadow and Act