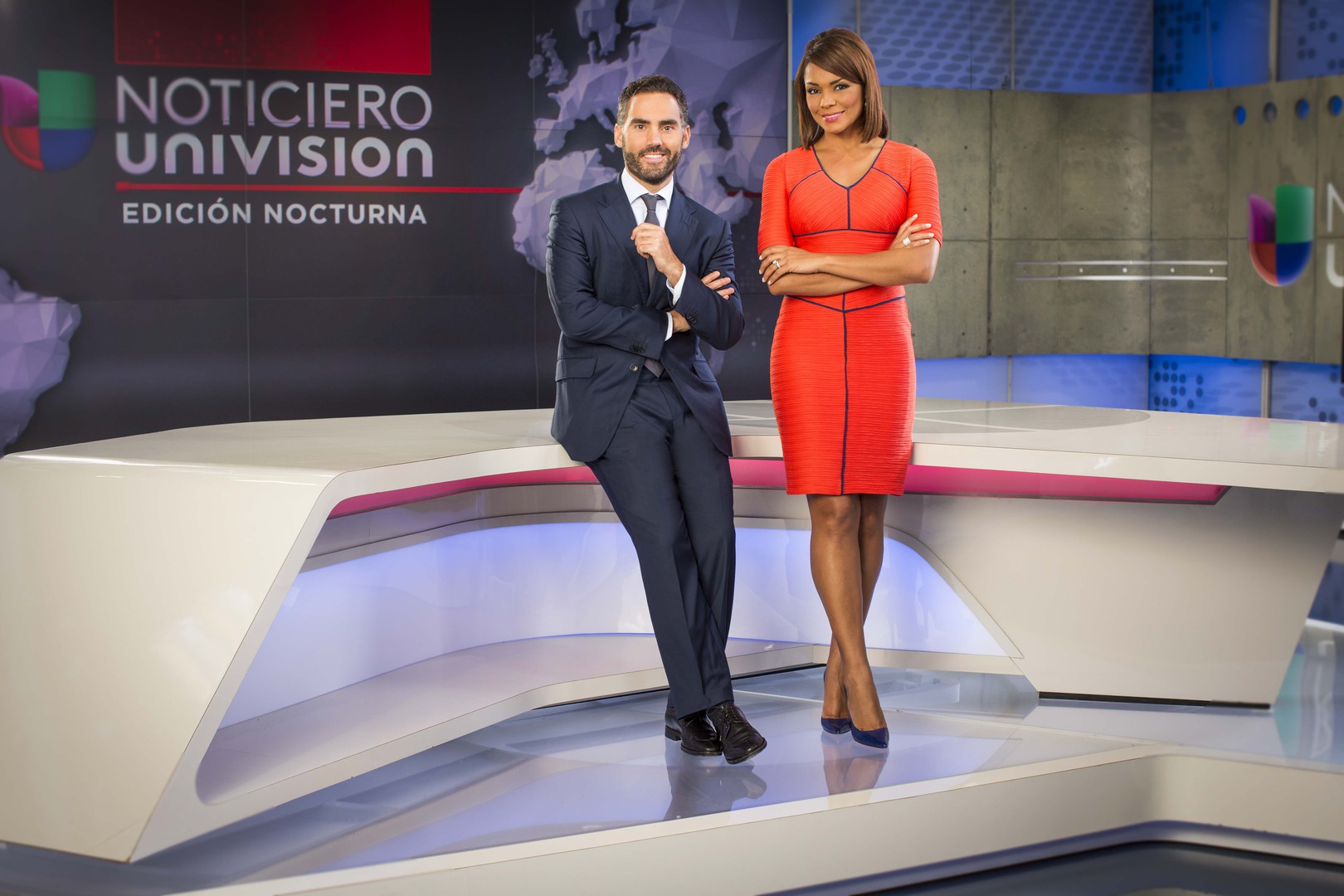 ---
Noticiero Univision Edición Nocturna, the latenight edition of Univision's national newscast, is airing live from Washington at 11:30 p.m. for the first 100 days of the Trump administration.
Enrique Acevedo, anchor for the late night edition of Univision Network's evening newscast, Noticiero Univision, has relocated to Washington to provide Hispanic America with what it calls "ongoing, comprehensive coverage" of the Trump administration's first 100 days.
Acevedo begin anchoring the network newscast from the nation's capital on Monday at 11:30 p.m. ET (10:30 p.m. CT). Additionally, he will contribute in-depth reporting and analysis to all Univision News platforms, including other Univision Network programs and UnivisionNoticias.com, as well as the Fusion cable network.
Acevedo's first broadcast from Washington included an interview with Senate Democratic Leader Chuck Schumer. Additionally, Acevedo's interview with Senator Schumer will broadcast in its entirety next Sunday on Univision's morning show, Al Punto.
Source: TVNewsCheck