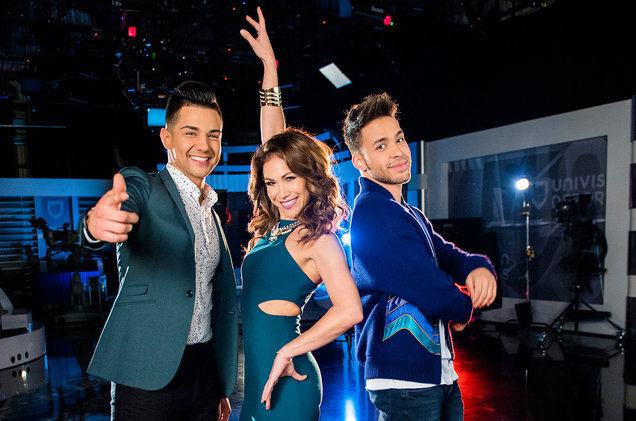 The Univision kiddie talent show premieres on Feb. 6.
---
By: Leila Cabo
Urban bachata star Prince Royce and young regional Mexican heartthrob Luis Coronel will be judges on Univision's kiddie talent competition show Pequeños Gigantes USA (Little Giants USA), Billboard has learned.
The two singers, both bilingual and bicultural and born and raised in the U.S., will be joined in the judge's podium by Mexican-born, U.S.-raised actress Bianca Marroquín, who played Roxi Hart in the Broadway production of Chicago.
Pequeños Gigantes USA, produced entirely by Univision, is a spin-off the popular Mexican version of the show which aired in 2011. The new, U.S. version, which premieres Feb. 6, is specifically looking for U.S.-based talent and is open to children 6-11 years old who are U.S. citizens or residents.
In naming Prince Royce and Coronel as judges, the production is also clearly signaling its intent to appeal to a younger, bilingual demographic.
"This is the kind of show I would have wanted to have as a child so it is awesome to be able to work with kids with so much talent and help guide them," said Royce. The singer was also previously a judge on another kiddie competition, La Voz Kids, which aired on Telemundo.
Unlike La Voz Kids, which had a Sunday night slot, Pequeños Gigantes will be broadcast Monday through Thursday at 8 p.m. Judges will give out scores after each presentation in categories divided in singing, dancing and talent, which includes actors, magicians and comedians.
Source: Billboard