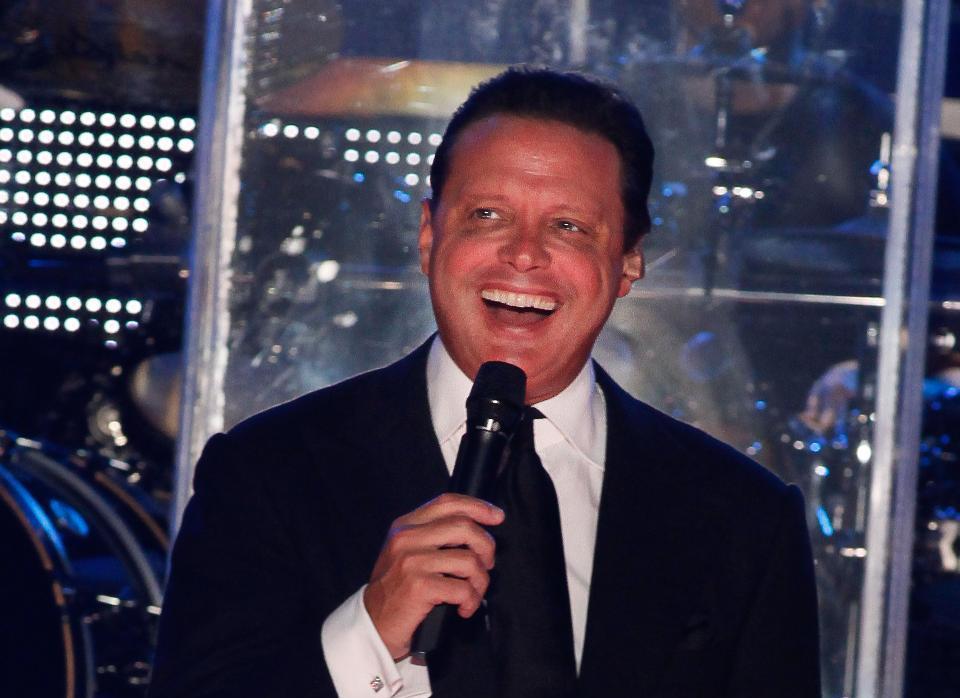 Luis Miguel performs during a concert in Veracruz on December 18, 2013.
(Photo: KORAL CARBALLO/AFP/Getty Images)
---
By: Veronica Villafañe
The life of famously private recording superstar Luis Miguel will become a lot more public with two different projects set to bring his story to television audiences.
Univision will develop a series about the multi-platinum and multi-Grammy-winning singer's life with producer Pedro Torres, who worked closely with Luis Miguel for the past 30 years on his music videos. Torres will also be an executive producer through his company, Curiosity Media Group.
"This is going to be an unforgettable series about one of the biggest artists of our time," said Lourdes Diaz, Univision's president of entertainment in a statement.
Univision announced the deal today during the NATPE conference in Miami. The network says it doesn't yet have a production start or premiere date for the series and will make more information available in the coming weeks. One issue Univision will have to deal with as it moves forward with the series is the rights to Luis Miguel's story.
In November, MGM announced its joint venture Gato Grande Productions acquired the exclusive life rights to Luis Miguel and would be producing a television series with the reclusive singer's seal of approval.
The Spanish-language network has seen a severe erosion of its audience – by more than 45% since 2013 – and has been looking to diversify its programming beyond the Televisa-produced telenovelas it airs to recuperate or attract new viewers.
The Luis Miguel bio-series shows Univision is looking to produce original programming to compete with rival Telemundo, which has been extremely successful with its own super series. For the first time in its history, Telemundo last year consistently beat Univision in weekday primetime, ending 2016 as the No.1 Spanish-language network in the key demographic of adults 28-34 and 18-49.
Source: Forbes