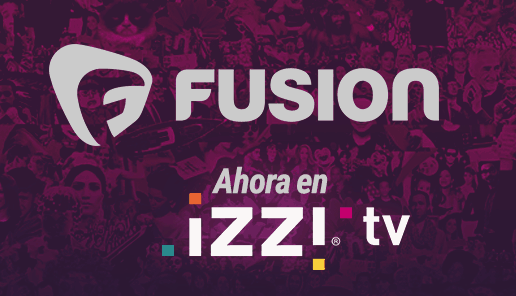 ---
By: A.J. Katz
Today, the Univision-owned Fusion Media Group announced it has launched the Fusion cable network in Mexico, marking the first international market expansion of the network.
Through an agreement with the Mexico City-based telecom company Izzi Telecom, viewers will be able to watch the network on channel 234, or they can continue to consume Fusion news and lifestyle content via Izzi's VOD service, which launched earlier this year.
In addition to lifestyle and comedy, the Mexican version of Fusion's linear channel will include a series of news specials from Jorge Ramos, including his recent film Hate Rising, the network's investigative series The Naked Truth, Diego Luna's Back Home series, and many of the network's original documentaries and docu-series, along with special reports on cultural topics including fashion, college life, sex, tech, and the environment.
Fusion co-president and chief operating officer Boris Gartner announced the launch in an internal memo to staff this morning:
As we have thought about growing the network's footprint beyond our borders, it was important for us to take our time and make sure we understood the audience we would be serving. The process kicked off earlier this year when we launched on Izzi's VOD service in an effort to start introducing our content to young, connected Mexican audiences. As we built out our plan for the network, we have been able to leverage the unique knowledge and understanding that Univision has of the Hispanic community and Fusion's experience in delivering content to young, diverse audiences.
There are a few things to keep in mind about the potential audience in Mexico. We know that the 'millennial' generation comprises about a quarter of the U.S. population (24%), but they make up an even larger block of the Mexican population (34%). We also know that youth in both countries are digitally and socially connected and have a similar set of shared values and passion points — from being the most educated generations in their respective countries to having progressive stances on social issues.
We are excited about this opportunity to grow the brand and it could not have happened without a lot of hard work by a number of people, including Adrian Saravia, Alejandro Uribe, Alex Izaguirre, Andrea Torres, Arnie Weiss, Camilo Rodriguez, Chad Christopher, Daniela Chamorro, David Maldonado, Eric Lieberman, Farid Ben Amor, Garrett King, George Lansbury, Hirut Dirot, Ingrid Mariotti, Jonathan Stern, Jose Garcia, Julie Horowitz, Liz Castro, Marco Diaz, Morten Marthinsen, Pam Amaya, Robin Goldstein, Sandra Richards, Sylvia Cipra, Tania Kunen, Zachary Dade, and many others who have contributed across the organization.
Source: Adweek