DECEMBER 16, 2016 – The Fusion Media Group, a division of Univision Communications Inc, today announced it has launched the FUSION cable network in Mexico, marking the first international market expansion of the network. Now, FUSION's news and lifestyle programming is available through an agreement with Izzi Telecom; viewers can now tune into channel 234 or check out content via Izzi's Video On Demand service. FUSION first launched on Izzi's VOD service earlier this year to begin introducing its content to young, connected Mexican audiences.
FUSION's programming speaks to the shared values, passions, and insatiable curiosity of young, diverse audiences. The Mexican version of FUSION's linear channel will include a series of signature news specials from Jorge Ramos including his recent film 'Hate Rising,' the network's franchise investigative series 'The Naked Truth,' Diego Luna's 'Back Home' series, and several of the network's award-winning original documentaries and docu-series as well as a series of special reports on cultural topics including fashion, college life, sex, technology, and the environment. In addition, the line-up will include a selection of FUSION's comedy and satire programming including 'The Democracy Handbook with Bassem Youssef,' 'Chris Gets Money,' and Al Madrigal's 'Half Like Me.'
FUSION Co-President and Chief Operating Officer Boris Gartner announced the launch in a note to staff today — read it here.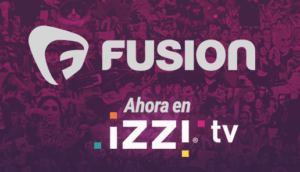 CONTACT: David Ford / david@fusion.net / 305-925-8882
###