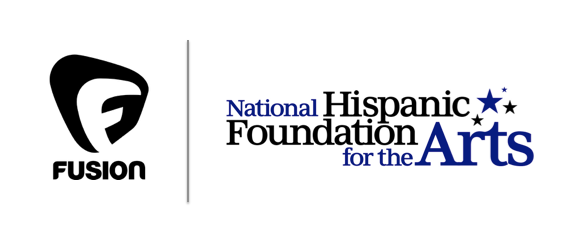 14 Projects Selected, Provides Platform for Young, Diverse Filmmakers and Journalists
---
DECEMBER 9, 2016 – FUSION and the National Hispanic Foundation for the Arts (NHFA) today officially announced the winners of its film scholarship challenge. FUSION and NHFA partnered to give aspiring, multicultural filmmakers and digital journalists the opportunity to create both short documentary and fiction film projects. Four fiction films and ten short docs (5-7 minutes) were selected spanning a range of topics including social, political, community, sports, education and leadership issues. Winners will receive a total of $200,000 in scholarship funding to produce their films, which will be featured and distributed across FUSION's various television, digital, and OTT platforms.
"NHFA is proud to present some of the best and brightest creators who are determined to produce content that portrays Latinos in an authentic, contemporary light. We look forward to continuing to build our strong partnership with FUSION to showcase emerging filmmakers that are breaking ground with compelling, original Latino-themed content," said Felix Sanchez, NHFA Chairman and Co-founder.
"Elevating diverse voices has been core to FUSION's mission from the very beginning," said FUSION President and Chief Content Officer Daniel Eilemberg. "We are thrilled that this partnership has given us the opportunity to help unleash the creativity of these talented, young filmmakers and provide platforms for their work to be seen."
Fiction Films
Secrets & Tamales | Years after leaving her small, modest South California town for the Big Apple, twenty-something businesswoman Blanca reluctantly returns home for Christmas. She joins the women in her family in their annual tamale-making tradition, which becomes a venue for everyone's secrets to come to light, including hers.
Filmmaker: Maria Altamirano is a Peruvian American writer, director and producer, currently pursuing an MBA and MFA in Production from New York University's dual degree program. She has produced over ten short films and is currently in post-production for her film, Soñadora, set to premiere this fall.
Some Kind of Spanish | The sweet, privileged life of famous Mexican actor, Gustavo Johnson, is turned upside down once a Mexican official catches him in bed with his concubine and finds out he had been living illegally in Mexico since childhood. After getting deported to the States without knowing a lick of English or having any money, he has to live with his cantankerous and occasionally racist septuagenarian grandmother, Agnes, until he gets back on his feet.
Filmmaker: César Vargas is a writer, director, strategist, and advocate. He founded UPLIFTT (United People for Latinos in Film TV and Theater) and was named one of 40 under 40: Latinos in American Politics. His op-eds and quotes can be found on the Huffington Post, Latino Rebels, Okayafrica, Okayplayer, Latino Magazine, Fox News, Sky News, NBC, Salon, The Hill, and the Guardian.
Plur | The Electronic Dance Music (EDM) revolution is here and has taken the world and more specifically, the Latino community by storm. Follow a raver, an aspiring DF, and Kandi girl as they reach for the stars in trying to follow their dreams inspired by the music, the lifestyle, and the EDM culture that they have fallen in love with.
Filmmaker: Dallas King received his Master's in Directing from UCLA Film School and went on to earn a Directors Guild of America and the Motion Picture Association of America award for directing. For the past 5 years he has volunteered teaching at inner-city schools through the LIFE Cinema Project, the Los Angeles Education Project, and the First Star summer program. Dallas specializes in high-concept genre filmmaking and reverse-producing and currently just directed his second feature film, KISS KISS, slated to release this spring.
Invisible War | Small town softie, Luke, is forced by his father to patrol the Texas / Mexico border hounding for undocumented immigrants crossing into America. Unbeknownst to his father, Luke's girlfriend and family are undocumented Mexican immigrants.
Filmmaker: Alejandro Miyashiro is a director and cinematographer based in Brooklyn, NY, originally from San Diego, CA. His latest film focuses on immigration issues within the United States specifically focusing on a family torn apart by deportation. He is currently pursuing an MFA at New York University's Tisch School of the Arts Graduate Film Program.
Short Documentary Projects
My Crazy Quinceañera | A reality show/docu-series based on the chaos and joy of preparing the celebration of a Latino [sic] girl's Quinceañera.
Filmmaker: Charles Calvoni is a writer, director, photographer and actor. He is a long time member of Screen Actors and Writers Guild and was signed as a commercial/video director to award winning director Tony Kaye's film company in Los Angeles. He was mentored by Academy Award winning Mike Nichols' in his director's program at the New Actors Workshop, NYC, and is signed by Abrams Artists Agency for several projects he created/wrote. He also works as a fashion photographer in NYC for Click and New York Models Agencies.
Experience Climate Change: California Drought | Experience Climate Change explores different occurrences of human induced climate change that are affecting the country such as drought, rising sea levels, overfishing, ocean acidification, fracking, and stronger extreme weather events such as snowstorms and flooding. A multimedia digital campaign that aims to create awareness on climate change by using 360* videos, drone photography and virtual reality.
Filmmaker: Jose Marcelino Ortiz is the founder of Chipotle Films, award-winning filmmaker & digital influencer sharing news commentary and lifestyle content internationally. He has hosted, produced and directed hundreds of hours of award-winning TV shows and has also edited feature documentaries that have earned international recognition.
After 114, Where to? | In the middle of the night, two dogs bark non-stop at a stranger that approaches the village. Besides them, the streets are empty. All the stranger man sees is darkness and empty houses. The village is sunken in the mud. Only fragments of stories remain.
Filmmaker: Giuliana Monteiro is a filmmaker born in São Paulo, Brazil. She started working as a producer in 2003 before she moved to New York where she is currently a graduate student at NYU, Tisch School of the Arts. She is the recipient of the BAFTA Fellowship, the NHFA scholarship and the AAUW International fellowship. Her films screened in more than 20 international film festivals including the Berlinale, Slamdance, Festival des Films du Monde, and the Festival del Nuevo Cine Latinoamericano de Havana, among others.
Black Latina Unapologetically: The Story of Dorothy Bell Ferrer | A young intersectional feminist shows us one post at a time how to navigate multiple worlds that are constantly trying to erase her. —
Filmmaker: Cesar Vargas (Bio included above).
Art Line Show | We travel the world a la Antony Bourdain style for a fascinating view of art up close. A celebrity cohost interviews his or her favorite artist, or goes too far away lands to discover a whole new art expression that we can bring to the world. Embark on this journey across the globe, on an art expedition as imaginative and limitless as the imagination of the artist's world.
Filmmaker: Juan Pablo Muñoz is an art curator, social trendsetter and influencer based between Mexico and Miami, and originally from Colombia. He is also an art collector who represents multi-disciplinary artists. He is currently co-curator of an important private collection based in Milan. He has served as a juror in commissions and has curated numerous exhibitions.
The Other Dreamers | Based on a book by the US-Mexico Foundation, this is a documentary about Dreamers that cannot remain in the United States and are forced to return to Mexico. How will they survive and thrive south of the border if they were bred up north?… by keeping their dreams alive.
Filmmaker: Carlo Castilla is Co-founder/Managing Director of G2C2 Media production company, where he leads a creative team dedicated to sharing the Hispanic-American experience. G2C2 Media and its partner Sinamaica production company have produced programs such as Univision's Arranque de Pasion, la Historia de Ela and MundoFOX's 2013 Hispanic Heritage Awards.
Not Funny: Latinos in Comedy | An aspiring Latina comedian faces trials and travails in her quest to make it big while fellow comedians keep the humor going.
Filmmaker: Frances Negron Muntaner is a filmmaker, writer, curator, scholar and professor at Columbia University, where she is the founding director of the Media and Idea Lab. Among her publications are: Boricua Pop: Puerto Ricans and the Latinization of American Culture and The Latino Media Gap. Her most recent films are War for Guam (2015) and Life Outside (2016). In 2008, the UN's Rapid Response Media Mechanism recognized her as a global expert in the areas of mass media and Latin/o American studies. Negrón-Muntaner is also founding curator of the Latino Arts and Activism Archive at Columbia's Rare Books and Manuscripts Library.
First Generation: American Dream | By 2050, the nation's first and second generation immigrants will account for nearly 40% of the nation's population. What does it mean to be first generation American? Is the American Dream still available for First Generation Americans? Is it a curse or a blessing? This short documentary explores this questions and the legacy of Multicultural Diversity in America and redefining what being American means to this new generation.
Filmmaker: Jose Marcelino Ortiz (Bio included above).
The Other Side, Tijuana | Tijuana is one of the most dangerous and violent cities in Mexico, but this documentary explores the city's other side: its rich culture, art, food, and its quickly growing craft beer scene. Through this documentary, I will explore the other side of Tijuana that few people know about in order to help break stereotypes that Tijuana consists only of genfire, drug trafficking, and violence.
Filmmaker: Alejandro Miyashiro (Bio included above).
The Yma Sumac Documentary | A film about the life and death of Peruvian Superstar Yma Sumac.
Filmmaker: Stephen Willis boasts an impressive and varied background as a producer and director in the realms of documentaries, short films, television, photography, music videos, fashion and web content. The content that Steve has been responsible is as varied as his mediums and involves a variable 'Who's Who' of talent from the entertainment industry. His short films and documentaries have seen the stories of the Bellagio Hotel fountains as told by Rebecca Romijn ('Wet Dreams') to his music video work including artists like Mary J. Blige and Patti Labelle.
The contest relied principally on graduate and graduate students affiliated with NHFA's eight partner universities:  Harvard, Yale, Northwestern, USC, UCLA, UT Austin, NYU and Columbia.
ABOUT NATIONAL HISPANIC FOUNDATION OF THE ARTS
Actors Jimmy Smits, Sonia Braga, Esai Morales, Merel Julia along with attorney Felix Sanchez, created the National Hispanic Foundation for the Arts in 1997 to advance the presence of Latinos in the media, telecommunications and entertainment industries. The Foundation has concentrated on increasing access for Hispanic artists and professionals while fostering the emergence of new Hispanic talent. The Hispanic community – which makes up 18 percent of the U.S. population – has become the nation's largest ethnic minority group and is increasingly recognized for its potentially enormous consumer and political power. The entertainment industry has been making progress, but an enormous gap still exists before the Hispanic community is adequately reflected on stage and on both the small and big screens. Paradoxically, while the entertainment industry and its advertisers tap into the Hispanic community's resources, programming still falls short of the need to expand and present U.S. Latinos in a more modern and contemporary manner. This omission deprives an entire community of a source of cultural pride and reality and the country-at-large of a true picture of the American mosaic.
ABOUT FUSION
Through impactful journalism and smart commentary, FUSION covers the stories that matter to the rising American mainstream. FUSION content is available to audiences across a broad range of platforms including cable television (channel listings), FUSION.net, various OTT providers and social media platforms. Follow us on Facebook, Twitter, Instagram, and YouTube. FUSION is a part of the Fusion Media Group, a division of Univision Communications Inc.
CONTACT:
David Ford
305-925-8882
david@fusion.net