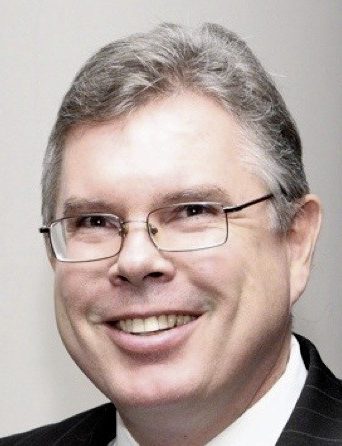 ---
Univision Puerto Rico, a division of Univision Communications Inc., announced the appointment of Michael Gillespie to President and General Manager, effective immediately.  In this role, Gillespie will be responsible for the overall direction and operation of all of Univision Puerto Rico's properties, which include two television stations Univision Canal 11 and Tele Isla Canal 7 as well as two radio stations WKAQ-580 (WKAQ-AM & WYEL-AM); KQ105 (WUKQ-FM) and (WUKW-FM) and Univision's digital assets on the island. Gillespie will report to John Eck, Chief Local Media Officer for Univision Communications Inc.
Jaime Bauzá, who joined Univision Puerto Rico in 2008 and is a recognized industry leader, will continue to serve as general manager of Univision Puerto Rico's radio operations and will report directly to Gillespie.
"Mike comes to Univision with more than two decades of experience in Spanish-language media and sales, and he has a proven track record of managing station group operations. His outstanding career is highlighted by skills as a leader and his commitment to driving growth for local stations in key U.S. Hispanic markets," said Eck. "I'm confident that his experience, passion and strong connection to Puerto Rico will help us take our mission to serving the community to new heights."
"This new role at Univision is a return to two things I love deeply—Spanish-language media and Puerto Rico.  I am thrilled about the road ahead and excited to bring fresh ideas to serve our clients, partners and most importantly, the community," said Gillespie. "My deep-rooted connection to Puerto Rico started more than three decades ago when my wife and I first met and eventually moved here after college. As my career took me to various parts of the States, this island was always in our hearts and we're glad to be able to call it home once again."
Gillespie started his media career in Puerto Rico at the radio station WOSO and Canal 13.  After various roles in radio and television in Puerto Rico and the U.S., he joined Telemundo where he served for nearly a decade in a number of network sales roles, including Vice President of Network Sales. Most recently, Gillespie was Executive Vice President and Chief Revenue Officer where he oversaw all revenue for the ZGS Television Station Group and digital platform. In this role, his responsibilities included directing the national sales team for 12 Telemundo affiliate stations and overseeing the day-to-day operations of Telemundo New England.
For the last year, he has also served as a volunteer for the National Park Service at San Juan National Historic Sites El Morro and San Cristobal fortresses where he led communications efforts for the Centennial 2016 celebration and spearheaded a number of fundraising initiatives for the organization.
Source: Hispanic Ad