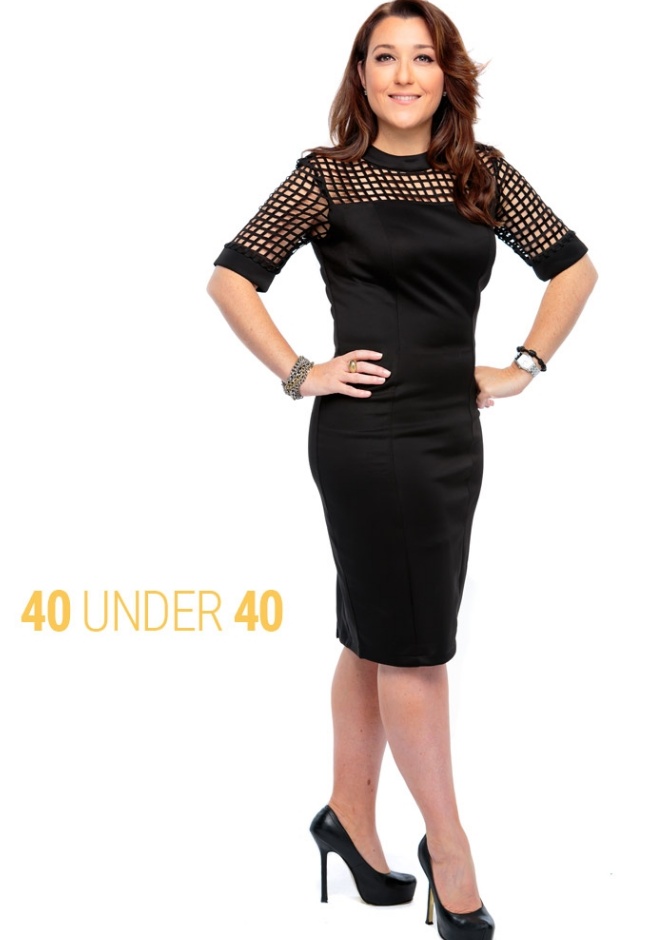 Story By: Lynne Marek | Photo By: Stephen J. Serio
---
"God writes in wiggly lines." Teri Arvesu uses this Spanish saying to describe how her path has progressed in surprising ways. Early in her broadcast journalism career at Univision in Miami, Arvesu had the opportunity to shift into academia—an option she thought might end a nagging feeling that she wasn't spending enough time with her family. But then Univision's corporate office in New York emailed to ask if she'd be part of a new corporate women's leadership council. Signing on with other female movers and shakers changed her path.
Arvesu stayed at Univision, and those women became mentors who helped her advance and land the top news post in Chicago, even coaching her on pay negotiations. Since starting at Telemundo as a teenager, the 10-time Emmy winner has covered everything from the 1996 ValuJet crash to immigration in Florida—a project that won her team an Edward R. Murrow Regional Award. In Chicago, where Univision ranks among the top three stations for the 5 p.m. and 10 p.m. newscasts with people 18 to 49, she's proudest of stories that have shined the light on Latinos' unfair treatment by police and a five-part series about women and alcoholism told from the perspective of one of the station's founding anchors, Edna Schmidt.
Arvesu has satisfied her desire to teach, too, since the council launched a leadership academy, in partnership with Smith College, to groom low- and midlevel female managers at Univision. And in Chicago, this granddaughter of Cuban exiles has helped start programs for Latino journalism students at DePaul University. "She's constantly coming up with new ideas," says Cristina Benitez, director of DePaul's Latino media and communication program.
Source: Crain's Chicago Business