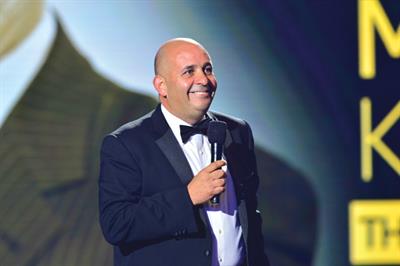 Rodriguez says Univision will continue to acquire TV rights.
(Photo by: Getty Images)
---
By: John Ourand
As more consumers cut the cord, sports rights will become even more valuable than they are now, which means that a sports rights bubble is not even close to bursting.
That's the opinion of Univision Deportes President Juan Carlos Rodriguez, who has picked up the rights to various soccer leagues to jump-start growth for his channel, which is in more than 47 million homes. In October, the channel averaged 190,000 viewers, more than bigger sports channels like NBC Sports Network, ESPNU and Golf Channel.
In fact, prime-time ratings in the 18-49 demo place Univision Deportes behind only ESPN, NBC Sports Network and FS1.
"We used to hear that content is king, but today, I would say that live content is king," Rodriguez said. "We're focusing on live events. We can grow as long as we're still acquiring rights."
For Univision, that has meant picking up Spanish-language soccer rights for leagues like LigaMX and MLS, and matches that include World Cup qualifiers with the national teams from the U.S., Mexico and Canada. Rodriguez said his channel's MLS ratings are on par with ESPN and FS1 in the 18-49 demo.
The channel also has carried Top Rank boxing matches and games from the NBA and Major League Baseball, as it tests different sports to find a "No. 2" sport to supplement soccer on its schedule.
"We believe in prime live sports as a future of our viewership," Rodriguez said. "Today, 90 percent of our rights are under control until 2024 and 2025.
"Last year, we tested arena football and PBR. We realized that when we can have Latinos or Hispanics or Mexicans or Central Americans relevant in sport, then we can catch some attention."
Univision Deportes' push to invest even more in sports rights comes at a time when the overall market remains frothy. For example, ESPN, Fox Sports and CBS have agreed to deals that nearly triple their rights payout to the Big Ten Conference. All sides have agreed on the terms on a six-year, $2.64 billion deal, even though the deal has not been signed formally yet.
And last month, ESPN and TNT started their new nine-year, $24 billion NBA contract that is nearly three times higher than the previous deal on an average annual basis.
It may be more difficult to afford these types of deals as the pay-TV industry contracts and moves to smaller, lower-cost bundles. But Rodriguez pointed to new entrants, like Sling TV and PlayStation Vue, as well as over-the-top platforms as a way to keep distribution high.
"We do not think that it's one or the other — it's not OTT or linear; we believe in linear, and we believe in OTT," Rodriguez said. "We're open for business with everyone. As long as we can honor our previous contracts, we're open for business and to new technologies."
Source: Sports Business Journal