UCI Live will Partner with Brands to Produce Events
By Kristina Monllos
---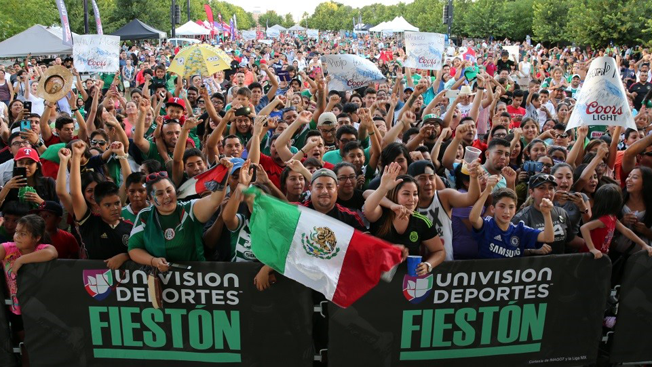 The company has been creating events like Univision Deportes Fiestón, which was held in Dallas in August.
---
Univision is getting into the experiential marketing business.
The company has launched its own in-house experiential marketing arm, UCI Live, which will partner with brands to create immersive events for consumers. The new effort, run by Rick Alessandri, evp of enterprise development for Univision, is meant to build on the young, diverse audience many of Univision's properties—including The Onion, El Rey, Gizmodo Media Group and Fusion—have.
"UCI Live will really be built upon the expertise we've had in-house," said Alessandri. "It's really putting more emphasis and effort behind it. What's been happening in the market is that brands want to directly engage with consumers, find activation opportunities and directly connect. Given that our company is transforming before our eyes … our focus will be to build relationships with brands to create some new exciting experiences, events and opportunities."
Part of UCI Live's offering will be to help brands create multicultural sponsorship opportunities at live events.
The company will kick off its events in 2017 with its Global Youth Soccer Team Competition meant to "promote sportsmanship and diverse cultures," according to the company. The tournament will be televised in Spanish and English around the world. More details, such as the U.S. city it will take place in, will be released at a later date.
UCI Live is also working to create a comedy tour with The Onion as well as entertainment and music events in partnership with the El Rey network. UCI Live will also take on management of existing company experiential events including Univision's Premio Lo Nuestro, Premios Juventud and Latin GRAMMY.
Alessandri will work with Ignacio Meyer, svp of enterprise development. Univision has also brought on Brett Ehrlich, who will serve as the vp of sponsorship sales and experiential marketing, to build out the UCI Live team.
Source: Adweek