While the Number of Latinos in Office Grew 65% Since 1996, They Still Make Up Only 1% Of the Country's Elected Local, State and Federal Officials
"Latinos en Power" is available at UnivisionNoticias.com
---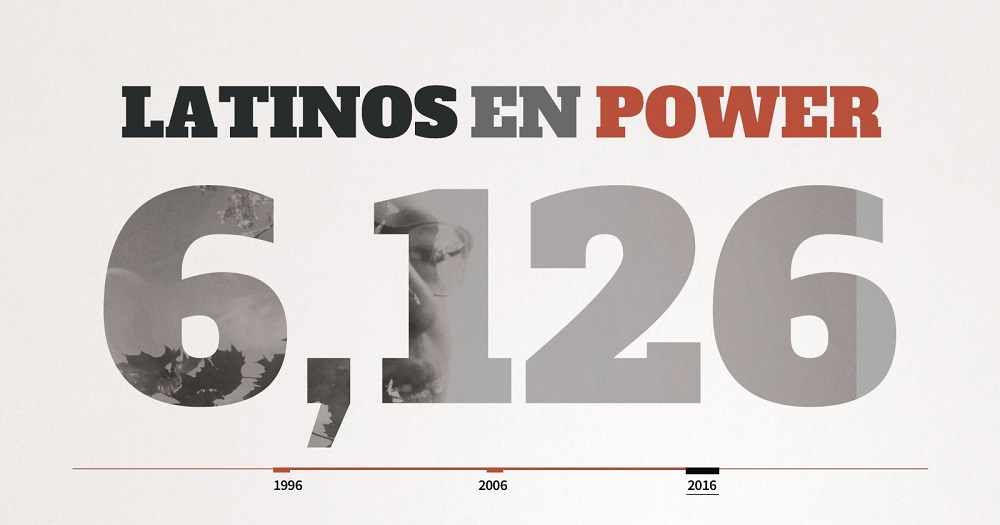 ---
MIAMI – OCTOBER 28, 2016 – As part of its wide-ranging, multiplatform political and electoral coverage, Univision News presents a special digital report that provides a comprehensive overview of Hispanics in public office across the United States over the last two decades: "Latinos en Power." The special, which includes infographics, is available at UnivisionNoticias.com.
Using data from the National Association of Latino Elected and Appointed Officials (NALEO), "Latinos en Power" presents a clear picture of how Hispanics have been gaining political power since 1996 and filling positions at the top, including in the U.S. Senate and House of Representatives, the Department of Justice, state governorships, and even the Supreme Court. In fact, the number of Latinos in public office has grown 65%, from 3,743 in 1996 to 6,176 in 2016, with Hispanic women driving that growth – over one third of Hispanic elected officials today are women, and next year the U.S. Senate could welcome its first Latina, Representative Loretta Sanchez from California, who is currently running for senator. However, Hispanics continue to be underrepresented politically, holding only 1% of the country's elected local, state and federal offices despite making up 17% of the total U.S. population.
Univision News examined data related to the thousands of Hispanics who have been elected at the federal, state and local levels over the last 20 years and traveled to different states across the nation to meet Latino political leaders, some of whom are profiled in the report.
The special digital report can be viewed here: "Latinos en Power."
Follow the conversation about "Latinos en Power" via @UniNoticias on Twitter and Instagram, Facebook.com/univisionnoticias and using the hashtag #LatinosEnPower across platforms.
CONTACT:
Jose Zamora
305.925.8835
josezamora@univision.net
@UCIPRTeam
---
"LATINOS EN POWER" – REPORTAJE DIGITAL ESPECIAL DE UNIVISION NOTICIAS PRESENTA UN ANÁLISIS DE LOS HISPANOS EN CARGOS PÚBLICOS EN EE.UU. DURANTE LOS ÚLTIMOS 20 AÑOS
Aunque el número de latinos que ejercen funciones públicas ha aumentado un 65% desde 1996, solo conforman el 1% de los funcionarios elegidos a nivel local, estatal y federal
"Latinos en Power" está disponible en UnivisionNoticias.com
---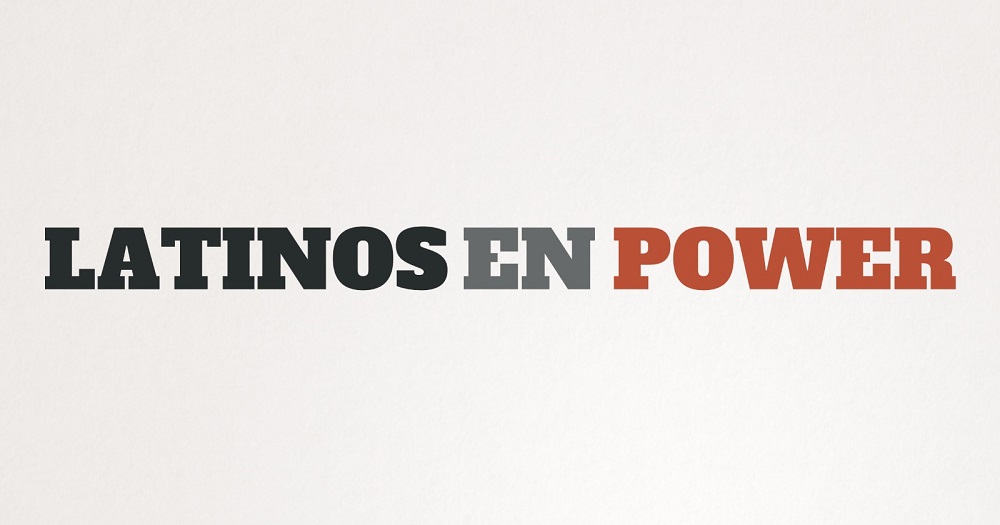 ---
MIAMI – 28 DE OCTUBRE DE 2016 – Como parte de su amplia cobertura política y electoral en plataformas múltiples, Univision Noticias publica un reportaje digital especial que presenta un extenso análisis de los líderes hispanos que han ocupado cargos públicos en los Estados Unidos durante las últimas dos décadas: "Latinos en Power". El especial, que incluye numerosas infografías, está disponible en UnivisionNoticias.com.
Basándose en cifras provenientes de la Asociación Nacional de Funcionarios Electos y Designados (NALEO por sus siglas en inglés), "Latinos en Power" ofrece una visión clara de cómo los hispanos han ido ganando poder político desde 1996 y ocupando posiciones de mayor jerarquía, incluyendo en el Senado y la Cámara de Representantes de EE.UU., el Departamento de Justicia, gobernaciones estatales y hasta la Corte Suprema de la nación. De hecho, el número de latinos en cargos públicos ha aumentado un 65%, de 3,743 en 1996 a 6,176 en 2016, y las mujeres hispanas han estado impulsando ese crecimiento: hoy en día, más de un tercio de los funcionarios públicos hispanos son mujeres, y el próximo año el Senado estadounidense podría tener entre sus miembros a la primera mujer latina, Representante Loretta Sánchez, quien actualmente está postulada para senadora de California. No obstante, los hispanos siguen estando muy poco representados políticamente en Estados Unidos, ya que solo el 1% de los cargos de elección popular a nivel local, estatal y federal están ocupados por latinos, a pesar de que la población hispana conforma el 17% de la población total del país.
Univision Noticias examinó los datos de los miles de hispanos que han sido elegidos a nivel federal, estatal y local durante el transcurso de los últimos 20 años, y viajó a distintos estados del país para conocer a algunos de esos líderes latinos, cuyos perfiles aparecen en el reportaje.
El proyecto especial puede verse aquí: "Latinos en Power".
Siga la conversación acerca de "Latinos en Power" vía @UniNoticias en Twitter e Instagram, Facebook.com/univisionnoticias, y usando la etiqueta #LatinosEnPower en a través de las redes sociales.
CONTACTO:
Jose Zamora
305.925.8835
josezamora@univision.net
@UCIPRTeam