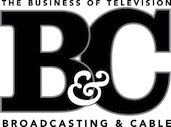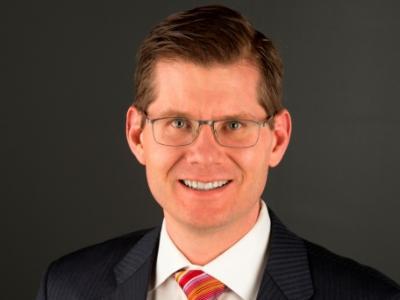 'We are, in many ways, operating as a startup,' says content distribution exec Eric Ratchman
By: Jeff Baumgartner
---
New York — Univision Communications is more than 50 years old, but the company has made significant strides to emulate the posture of an agile, fresh face on the video scene as millennials and other consumers continue to pivot or gravitate to smartphones and other digital platforms.
"We are, in many ways, operating as a startup," Eric Ratchman, EVP of content distribution at Univision, said here at the Next TV Summit during a morning keynote conversation with Michael Malone, deputy editor at Broadcasting & Cable. The one-day event is part of NewBay Media's NYC Television & Video Week.
Get complete coverage of NYC Television & Video Week.
"We are lean, we are aggressive, and we're willing to take risks," he said, because Univision has to in order to serve an audience that skews young and is also highly mobile. "We have to go there in order to serve the audience."
Ratchman, a former exec with The Walt Disney Co. who joined Univision earlier this year, noted that Univision's base of Hispanic viewers, along with the larger millennials group, is helping to "lead the charge" as viewing and general entertainment engagement pivots toward platforms other than the TV screen.
Univision's audience, he explained, "over-indexes" in areas such as mobile, SVOD and streaming.
"They are spending more time on those [mobile] devices than any other demographic…and they are leaders in this new technology space," Ratchman said.
And Univision has been applying more focus on digital via recent deals that delivered it a big piece of The Onion and the media assets of Gawker.
And, as those asset acquisitions would indicate, Univision's aim has broadened beyond Spanish-language content to include more English-based fare because many second- and third-generations Hispanics in the U.S. are bilingual.
The Onion, he said, brings a "distinctive point of view" while Gawker adds an "impassioned audience" via its menu of digital sites and distribution points.
Those services, he said, "help us reach a broad audience, in total, across our assets," while also helping Univision grow online and on TV.
Ratchman also addressed the aims of Univision Now, a streaming service launched last year that sells for $5.99 per month or $49.99 per year.
Univision won't replace the bundle, he said, but the "goal is to serve audiences that are not being served today." Univision Now, he added, is also providing learnings that can help the programmer across the board.
Source: Broadcasting & Cable