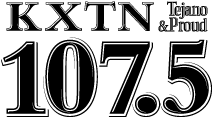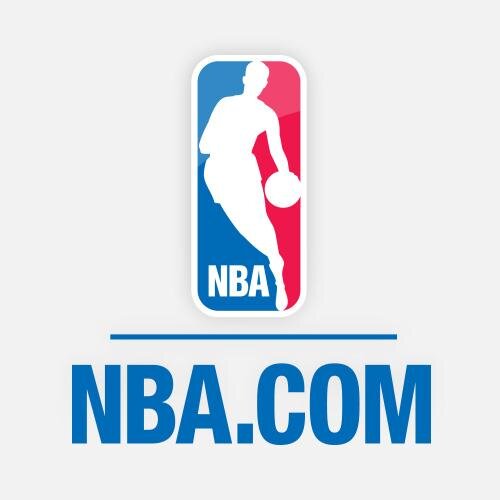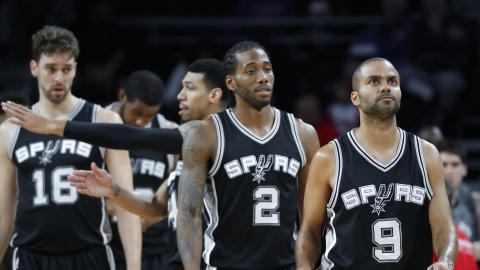 KXTN 107.5 Tejano and Proud is Now the Official Spanish-Language Radio Partner of the Spurs
---
SAN ANTONIO (Oct. 19, 2016) – The San Antonio Spurs announced today that Univision San Antonio's radio station KXTN-FM 107.5 Tejano and Proud will serve as the franchise's new official Spanish-language radio station.  As part of the partnership, Univision San Antonio has the rights to broadcast all Spurs games on KXTN, starting with the team's 2016-17 NBA season opener on Oct. 25 against the Golden State Warriors at the Oracle Arena in Oakland, Calif.
"Nothing says San Antonio better than your San Antonio Spurs and Univision's KXTN 107.5 Tejano and Proud," said Chris Morris, Vice President and General Manager for Univision Local Media, Inc. San Antonio.  "These brands resonate within our community and are puro San Antonio. Our partnership with the Spurs will give our listeners access to the games and the team we know they love."
Play-by-play broadcaster Paul Castro will continue to serve as the Spanish voice of the Spurs.  Now in his 24th season with the Silver and Black, Castro has called seven NBA Finals series, including all six Spurs Finals appearances.
"We're dedicated to providing our fans with the best experience and KXTN is the perfect partner to help deliver premium content to Spurs fans," said Mike Kickirillo, Senior Director of Broadcasting for Spurs Sports & Entertainment.  "Our partnership with KXTN will allow us to extend the reach of our Spanish radio broadcasts and better serve our passionate fans."
The Spurs were one of the very first NBA teams to have a dedicated Spanish-language radio broadcast and only a handful of teams in the league have a Spanish-language radio broadcast for both home and away games.  Prior to the partnership with KXTN-FM, Spurs Spanish radio broadcasts were carried for 22 years on KCOR-AM 1300. KCOR-AM and KXTN-FM are both owned by Univision San Antonio.
Univision San Antonio's KXTN 107.5 Tejano and Proud has been serving the San Antonio community for almost 30 years as the only station playing the best of tejano music including icons Selena, Emilio Navarra, La Mafia, Bobby Pulido, and many more.
Source: NBA.com