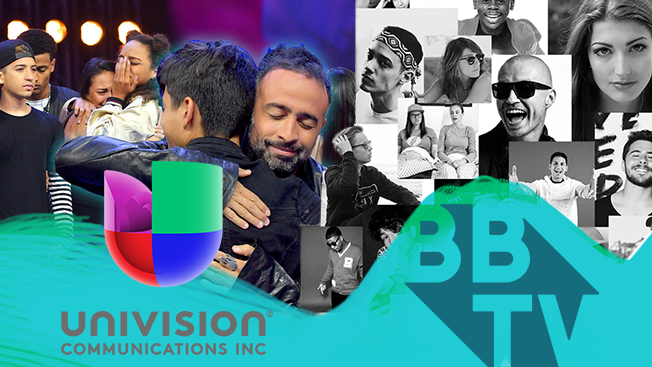 Media company serving Hispanic America hopes to increase engagement
By: Sami Main
---
BroadbandTV announced today that it will manage YouTube channels currently operated by Univision Digital, a media company serving Hispanic America. According to the deal, BBTV will help strengthen Univision's 16 premium YouTube channels and manage all content uploaded by fans.
"Univision's YouTube video views have increased this year—our goal is to grow these views, and BroadbandTV helps us to strategically amplify content and build stronger engagement with our digital audience," said Sameer Deen, svp of digital with Univision Communications.
Univision joins many other major entertainment companies under BBTV's content management services, including the NBA, Warner Brothers, Viacom, Sony Pictures, FremantleMedia, Nitro Circus, Omnifilm, Team Kimbo and Cinedigm.
BBTV "operates the world's largest MPN (multiplatform network) with 85,000 content creators amassing 18.2 billion monthly impressions," according to the company. Nearly one out of every three people who consumed video content across Google sites—including YouTube—watched BBTV content in May this year, based on comScore's Top 100 Video Properties Worldwide report for Unique Viewers, May 2016.
"We now lead the global MPN market, highest growth content verticals and major international markets in online video, and we've achieved this by building tools and technologies to scale our business, and empower content owners and creators around the world," said Shahrzad Rafati, founder and CEO of BroadbandTV.
"The growing Hispanic demographic in particular has huge potential, and it will remain a strategic focus for BBTV as we continue to expand our business and global operations," added Rafati.
Univision Communications also owns Fusion Media Group, which includes Fusion—a news and entertainment site that "champions diversity"—as well as internet class clown, The Onion.
Additionally, Univision is the most-watched Spanish-language network, available in approximately 93 percent of U.S. Hispanic households with televisions, according to the company.
Source: Adweek