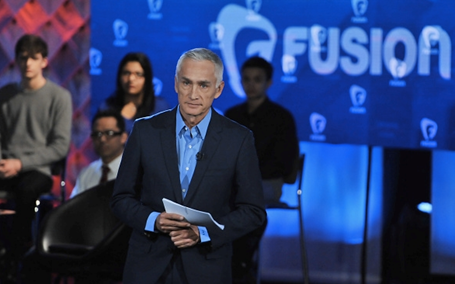 ---
By Mark Joyella
Fusion will host Green Party presidential candidate Jill Stein and running mate Ajamu Baraka for a presidential forum September 19 at 9 p.m. ET. Fusion's Jorge Ramos and Alicia Menendez will moderate.
The network says the forum will focus on issues including "student debt, marijuana legalization, voting rights and corporate influence on elections, police violence, foreign policy, guns and income inequality."
Joining in the questioning of the candidates will be Fusion correspondents Kim Brooks, Miriti Mirungi, Dan Lieberman, Alaa Basatneh, Ryan Nerz and Natasha del Toro.