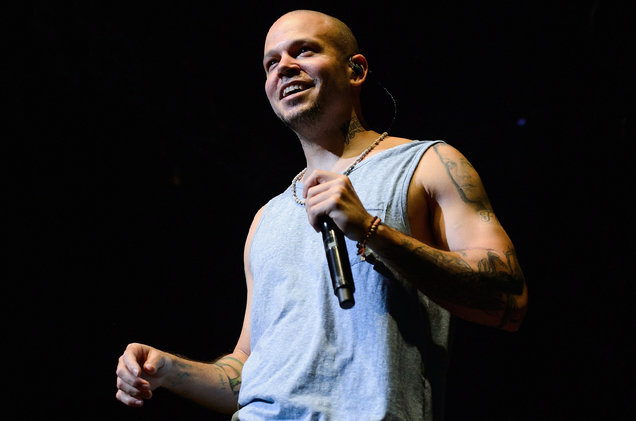 Juan Aguado/Redferns via Getty Images
René Pérez Joglar, aka Residente, performs on stage at Barclaycard Center in Madrid, Spain.
---
Ahead of Univision and Fusion Media Group's 'Rise Up as One' event — a two-day celebration of music, diversity and unity, taking place on Oct. 14 and 15 – Calle 13's René Pérez aka Residente, Emilio & Gloria Estefan and other megastars were announced as honorary co-chairs of the event.
Also attached to the project are Junot Díaz, Ava DuVernay, America Ferrera, Salma Hayek, Samuel L. Jackson, Quincy Jones, Mía Maestro, Jonathan Olinger, Robert Rodriguez and Forest Whitaker, among other artists, thought leaders and influencers.
"We're honored to have such a diverse group of inspiring and talented individuals joining us to celebrate who we are and the way we live through this unprecedented event. Their passion and commitment will help us put a spotlight on the power of inclusivity in a changing America," said Camila Jiménez Villa, Fusion Media Group Co-President and COO.
The two-day event will wrap up with a free ticketed concert headlined by artists and musicians that are yet to be announced. The concert will broadcast live on Oct. 15 on Univision and Fusion at 7 p.m. ET.