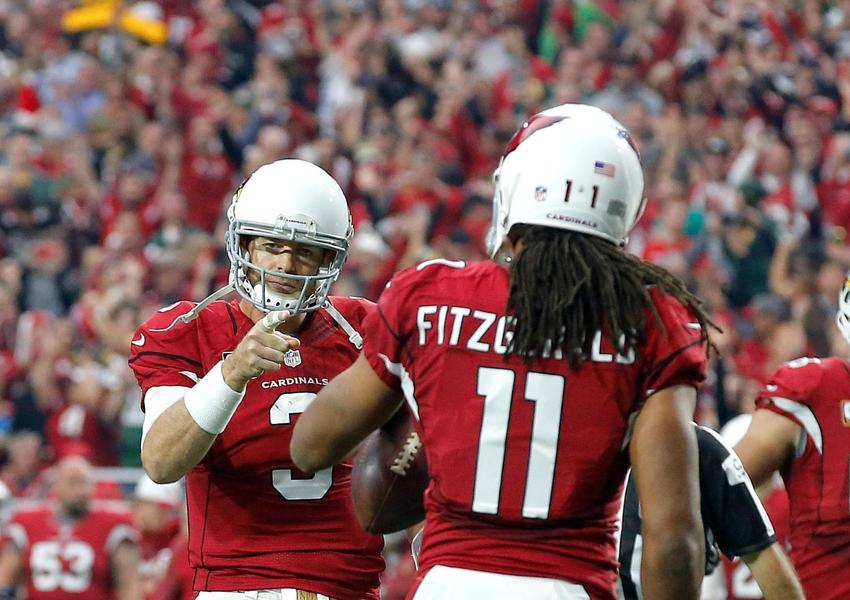 ---
The Arizona Cardinals will continue to broadcast their games in Spanish
By Seth Cox for SB Nation
The Arizona Cardinals announced today that they have agreed to continue their partnership with Univision Arizona for an additional three years. In a release from the team: The Arizona Cardinals and Univision Arizona today announced a partnership renewal for the 2016-2017 NFL season. As part of the three-year partnership, Univision Arizona will live broadcast the team's four preseason games and 16 regular season games via Latino Mix KQMR 100.3FM and KHOV 105.3 FM.
There is some exciting news as well, for the first time, the Arizona Cardinals will have two of their games broadcast on local Spanish television networks, from the team: New for this year, live TV broadcasts of two preseason games will air on UniMás Arizona in Phoenix on KFPH UniMás 35 and Tucson on KFTU UniMás 25.
During the regular season, things will remain the same, with the Arizona Cardinals providing live radio broadcasts of all 16 games: Throughout the full season, Univision Arizona will broadcast all games live on Latino Mix KQMR 100.3FM and KHOV 105.3 FM, complete with analysis and commentary provided by the Arizona Cardinals en Español team, Ronaldo Cantu, a former Cardinals NFL player, and Gabriel Trujillo, the "Official Voice in Spanish of the Arizona Cardinals."
It's an exciting time for the Arizona Cardinals and their fans.
Source:  SB Nation