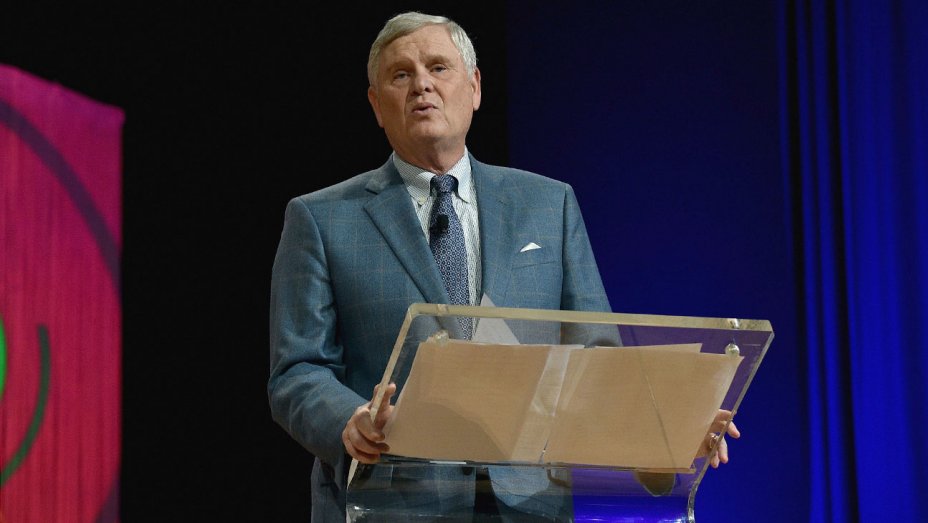 Univision CEO Randy Falco  (Larry Busacca/Getty Images)
By Tobias Burns
---
Income rose from the ashes of a 2015 net loss of $23.5M. Ad spend on the Copa América Centenario soccer tournament and election-year political spots pushed Univision Communications well into the black for the second quarter, the company reported Thursday.
Net income was $74.7 million, compared to a $23.5 million loss in the same period last year, a gap caused by cumbersome debt payments. Top line revenues spiked 14.9 percent to $800.3 million from $696.51 million in the year over year.
But the Copa América 2016, which had South American countries finish in the top three spots and brought in $66.4 million in revenue, didn't come cheap. Programming costs associated with the broadcast came to $76.3 million.
Political ad spend was up 52 percent from second quarter 2015 to $10 million, a number that should keep rising as the November election draws closer.
Soccer and politics notwithstanding, Univision revenues still grew a solid 5.5 percent to $645 million from $611 million.
That's great news for stakeholders as the company eyes an initial public offering for the fall. Univision, along with its primary content provider Televisa, have petitioned the FCC to allow a 49 percent foreign ownership stake of the company, well above the 25 percent touchstone.
Source: THR