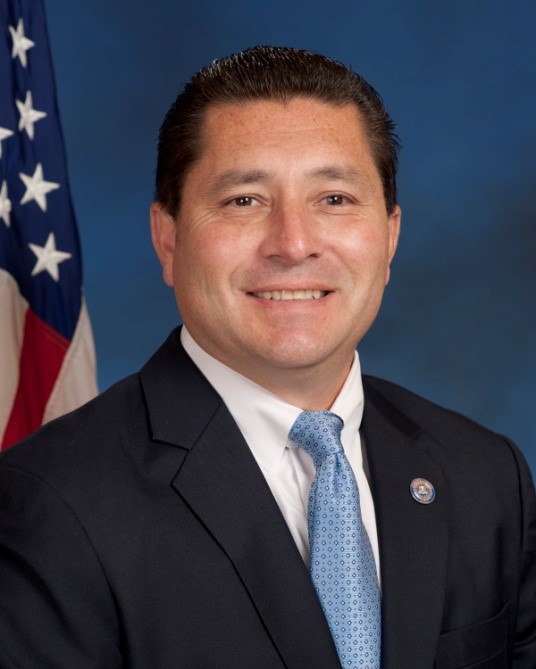 ---
NEW YORK – JULY 21, 2016 – Univision Communications Inc. (UCI), the leading media company serving Hispanic America, today announced that Diego Rodriguez has been named to the newly-created position of Chief Global Security Officer. Rodriguez, who most recently served as Assistant Director in Charge of the Federal Bureau of Investigation (FBI) Field Office in New York, will be based at UCI's corporate headquarters in New York and report directly to Jonathan Schwartz, Chief Legal and Corporate Affairs Officer.
In this new role, Rodriguez will be responsible for overseeing and coordinating enterprise-wide security efforts to ensure that the company has best-in-class practices in place to safeguard the Company, its people and its critical assets. He will develop and implement a global strategy that has the flexibility to adjust to rapid change in business, technology and information flow. He will work closely with UCI's entire senior leadership team, including Margaret Lazo, Chief Human Resources Officer, to whom he also will report.
"With more than 26 years of high-level security experience at the FBI, Diego's ability to assess potential threats, mitigate risk and help ensure continuity of operations make him a vital addition to Univision's executive team," said Schwartz. "Diego is a proven leader who brings a unique skill set to the company and who will have important insights on critical security, technology, information and safety issues."
Rodriguez added, "I am looking forward to this new opportunity at Univision, where I will be able to leverage my past experience to work to protect the Company, its people and its critical assets from emerging security threats. Preparation, collaboration and communication will be key to UCI's security strategy, and I look forward to working with Jonathan, Margaret and the entire Univision team to establish a first-rate global security program."
Rodriguez will join UCI from the Federal Bureau of Investigations (FBI), where he served in various capacities from 1990 to 2016. He most recently served as the head of the FBI's New York Field Office, where he supervised more than 2,200 FBI agents and professional support personnel who seek to guard against terrorist incidents and the intelligence efforts of foreign governments and nationals, and who investigate and seek to prevent a wide array of federal crimes. Earlier in his impressive FBI career, Diego was stationed in Miami, Puerto Rico, Dallas and Washington, D.C. In 2015, Rodriguez received the President Rank Award for Meritorious Executive. Rodriguez is fluent in Spanish and received his M.S. in Education and a B.S. in Athletic Administration from St. John's University, New York.
CONTACT:
Rosemary Mercedes
212.455.5335
rmercedes@univision.net
@UCIPRTeam
---
UNIVISION COMMUNICATIONS INC. NOMBRA A DIEGO RODRÍGUEZ DIRECTOR DE SEGURIDAD GLOBAL
---
NUEVA YORK – 21 DE JULIO DE 2016 – Univision Communications Inc. (UCI), la principal empresa de medios de comunicación al servicio de la comunidad hispana en los Estados Unidos, anunció hoy que Diego Rodríguez ha sido nombrado al puesto recién creado de director de seguridad global. Rodríguez, quien recientemente se desempeñó como director adjunto de la oficina de Nueva York de la Oficina Federal de Investigación (Federal Bureau of Investigation o FBI), trabajará desde las oficinas corporativas de UCI en Nueva York y se reportará a Jonathan Schwartz, director de asuntos legales y corporativos.
En su nuevo puesto, Rodríguez estará a cargo de supervisar y coordinar esfuerzos de seguridad en toda la empresa a fin de asegurar que UCI utilice las mejores prácticas para proteger a la compañía, su gente y sus activos cruciales. Formulará e implementará una estrategia global que tenga la flexibilidad de adaptarse a cambios rápidos en negocios, tecnología y el flujo de información. Trabajará de cerca con todo el equipo de altos líderes de UCI, incluyendo a Margaret Lazo, directora de Recursos Humanos, a quien también le reportará.
"Diego tiene más de 26 años de experiencia en seguridad de alto nivel en la FBI y la capacidad de evaluar amenazas potenciales, reducir riesgos y ayudar a asegurar la continuidad de las operaciones, lo que lo hace un nuevo miembro vital del equipo ejecutivo de Univision", afirmó Schwartz. "Diego es un líder comprobado que aporta a la compañía un conjunto único de destrezas y conocimientos importantes sobre asuntos cruciales de seguridad, tecnología, información y seguridad".
Rodríguez agregó, "Estoy muy entusiasmado con esta nueva oportunidad en Univision, donde podré aprovechar mi experiencia para dedicarme a proteger a la Compañía, su gente y los activos cruciales de las amenazas de seguridad que surjan. La preparación, colaboración y comunicación serán claves para la estrategia de seguridad de UCI, y estoy deseoso de trabajar con Jonathan, Margaret y todo el equipo de Univision para crear un programa de seguridad global de primera".
Rodríguez viene a UCI de la Federal Bureau of Investigation (FBI), donde desempeñó diversos cargos desde 1990 hasta 2016. Recientemente fue encargado de la oficina local de la FBI en Nueva York, donde supervisó a más de 2,200 agentes de la FBI y personal profesional de apoyo que brinda protección contra incidentes terroristas y esfuerzos de inteligencia de gobiernos extranjeros y nacionales, e investiga y se dedica a impedir una variedad de crímenes federales. Como parte de su impresionante carrera en la FBI, Diego trabajó desde Miami, Puerto Rico, Dallas y Washington, D.C. En el año 2015, Rodríguez recibió el Rank Award del Presidente por Ejecutivo Meritorio. Rodríguez domina el español y recibió una maestría en educación y una licenciatura en administración de actividades atléticas de St. John's University de Nueva York.
CONTACTO:
Rosemary Mercedes
212.455.5335
rmercedes@univision.net
@UCIPRTeam