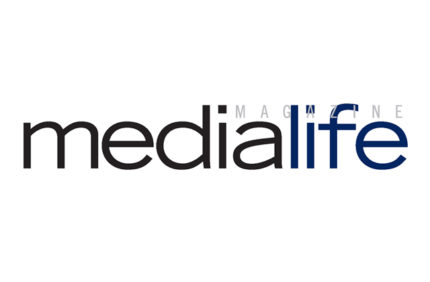 On TV, on stage, on the field and on the radio, Hispanics hold sway
By the editors of Media Life
This article is part of an ongoing Media Life series entitled "Catching the next big wave: Hispanic media." You can read previous stories by clicking here.
---
Last month, Univision Deportes Network beat every other cable sports network in primetime among the key demos of adults 18-49 and 18-34. It finished ahead of Fox Sports 1 and NBC Sports Network, which is an accomplishment of itself. But it also beat cable sports' big dogs, ESPN and ESPN2.
UDN carried the Copa America Centenario in June, which explains the big ratings, while the other networks were in a rare summertime lull between major events like NASCAR and the Tour de France. But still, a Spanish-language network beating a bunch of English-language ones in the major sports demos?
A few years ago, that would have been unthinkable. In fact, five years ago, UDN didn't even exist. The rapid rise of UDN, and the growing popularity of soccer in general, speaks to the continued mainstreaming of Hispanic culture.
At a time when Americans agree on little else—debates over religion, politics and iOS vs. Android may never be peaceably decided—they are increasingly embracing Hispanic artists, ball players, actors and ideas. This has never been seen before in America on this scale.
Earlier immigrant populations were much slower to integrate into American society, held back by a range of factors, from prejudice to the shock of having to build a new life in a country so unlike where they came from, be it the shtetls of Eastern Europe or the mountain villages of Sicily.
But several factors have allowed Hispanics to exert cultural influence in a way other groups have not. One, of course, is sheer size.
Hispanics number more than 55 million, roughly 17 percent of the U.S. population, and their numbers continue to grow. It's only natural they'd begin to wield influence.
Another is their diversity. There are dozens of individual cultural identities within the U.S. Hispanic population. While they share a language, they are not tied to a unique cultural identity in the way the Italians or Irish were when they arrived.
A third is prejudice. There's still a lot of it in this country, but far less than there was years ago, when many of those other groups came to America.
Finally, there's cultural proximity. The United States is located right next to Mexico, right above Cuba and the Dominican Republic, a bit north of Central and South America. Puerto Rico is technically part of this country.
There's a familiarity to much of Hispanic culture because it originates so closely to our own. In many southern states along the border with Mexico, the countries are nearly interchangeable, which makes cultural interplay natural.
Here's a look at just a few of the ways Hispanic culture has mainstreamed in the United States in recent years.
Sports
Soccer, long an afterthought in the U.S., is booming, and not only during World Cup years. The Copa America drew its biggest ratings ever this year, even outperforming the recent Stanley Cup finals. Olympic soccer posts huge numbers on NBCSN.
Nearly a third of Major League Baseball players, 29.3 percent, are Latino, and the Dominican Republic, Venezuela and Cuba have the most foreign-born players. And one of the most popular boxers of recent decades, Oscar de la Hoya, is Mexican-American.
---

---
Theater
You can't talk of Broadway without mentioning "Hamilton," the hip hop musical about a forgotten founding father played by a Puerto Rican actor who read a biography of the man and knew he had to write a play about him. Lin-Manuel Miranda's musical has become a cultural touchstone in just a year on stage. It's transformed all notions of what a Broadway show should be.
The fact that an actor of Hispanic descent plays Alexander Hamilton won't change—though Miranda recently left the show, he's been replaced by Javier Muñoz.
Television
A decade ago, ABC had the crazy idea to adapt a telenovela as a dramedy. "Ugly Betty" became a surprise hit that ran for four seasons. It took a while since then, but novelas are hot again.
The past two years, three English-language shows have been based on, borrowed from, or poked fun at the telenovela format: NBC's "Telenovela," USA's "Queen of the South" and the CW's "Jane the Virgin." The latter is a critical hit; the other two are ratings duds but still notable for the fact that they made it on the air.
Music
Some of the most successful artists today have Hispanic heritage, and they infuse their songs with Latin rhythms reflective of their native countries. These singers include Shakira, Pitbull (who features Latin music on his Sirius XM channel as well), Christina Aguilera, Marc Anthony, Jennifer Lopez, Mariah Carey and more.
Selena and Jenni Rivera, two Mexican singers who were tragically killed, have also proven huge influences after their death, in both their music and their celebrity.
---

---
Social media
Hispanics are especially active on Instagram and Twitter, and former Disney star Selena Gomez is the queen of Instagram, with more followers (89 million) than anyone else. She also posted the young-skewing social media site's most-liked photo ever, of her drinking a Coke. Yes, she has outdrawn every Kardashian.
The lesson? You don't have to be salacious to be influential, reflecting those strong Latino family values.
Fashion
Latino fashion is big, colorful and bold. Hispanic culture embraces curves in a way Americans often eschew, which most women love.
Oscar de la Renta is the most famous Latino designer, of course, and his bold designs gained fame when Sarah Jessica Parker embraced them during the "Sex and the City" days. Carolina Herrera, who was born in Caracas, Venezuela, dresses many actresses on the red carpet, while Narcisco Rodriguez worked for Calvin Klein before launching his own label.
Politics
Two of the leading presidential candidates during this year's Republican primaries, Ted Cruz and Marco Rubio, are Hispanic, both of Cuban descent. While neither was able to secure his party's nomination, analysts believe it's just a matter of time before a Hispanic candidate makes it into the White House.
Hispanics make up an important voting block–a record 27.3 million will be eligible to vote.
Source: Media Life Magazine