It's the latest digital play from Univision
---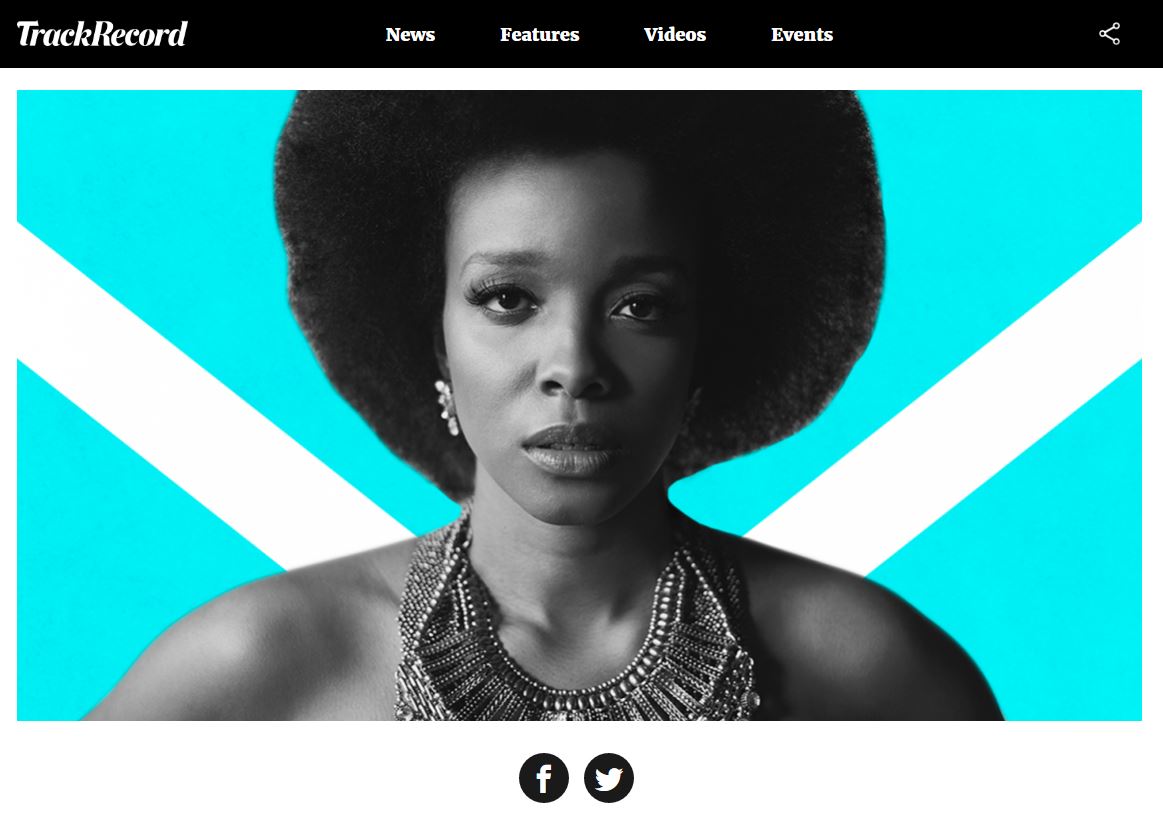 ---
By Noah Kulwin
July 7, 2016
Cable TV companies are scrambling to figure out how they can expand their digital presence as advertiser dollars flock to the internet. Univision is no exception. And today the cable TV network is officially launching its latest digital project: A music news site with a social justice bent, called TrackRecord.
TrackRecord will be overseen by Univision Music exec Jordi Oliveres, and the site's managing editor is Jeff Ihaza. Ihaza has previously written for places like The Fader, Gawker and the Awl (including this excellent piece on the content farms of rap stars like Waka Flocka Flame).
"TrackRecord will focus on how, in a world more connected than ever, music can serve as a tool for breaking down barriers," said Ihaza in a statement. "Music, by virtue of its performers, is political. With the continued violence enacted on communities of color by police, Hip­Hop and R&B artists have once again become increasingly vocal about racial inequality."
TrackRecord is just the latest in a series of digital plays from Univision, including the $27 million it paid for a majority stake in satirical news site the Onion late last year. Univision kicked the tires on investing in Gawker Media late last year as well, and the company has been frequently floated as a potential bidder in Gawker's bankruptcy auction this summer.
In April, Univision bought out Disney's stake in their joint digital media venture, Fusion. Univision then created Fusion Media Group, which operates as a stable of the cable TV network's digital assets — Fusion.net, the Onion, Univision Music, Clickhole, the Root and a few other websites.
Below, you can read an internal Fusion email from Jordi Oliveres heralding TrackRecord's arrival:
"We're excited to announce that this week the Fusion Media Group has launched TrackRecord, an English ­language music vertical. TrackRecord is a digital music publication overseen by the Univision Music team that is focused on the intersection of music, identity, and society, with a special focus on music and social issues. You can check out our new website at www.trackrecord.net, and follow us on Facebook.
As you'll see, TrackRecord's content strives to be cross­demographic and socially conscious. Some examples of what's in the pipeline include: a 360 video tour of an iconic New York record store, a video series on how music affects the brain, and a long­form feature on how Berlin's dance music scene is fighting the global refugee crisis.
As our voice strengthens in the coming weeks and months, we invite you to lend your two cents. Every opinion and idea matters ­­ your pitches and suggestions are all most welcome. Please feel free to email me, Jordi Oliveres (joliveres@univision.net), with either.
Additionally, we would love to count on your support to put TrackRecord on the map. If you could please like the TrackRecord FB page and share stories of ours that you like, we would greatly appreciate it. We're excited for the journey ahead, and look forward to listening, collaborating and joining Fusion Media Group's thriving community."
Source: Recode