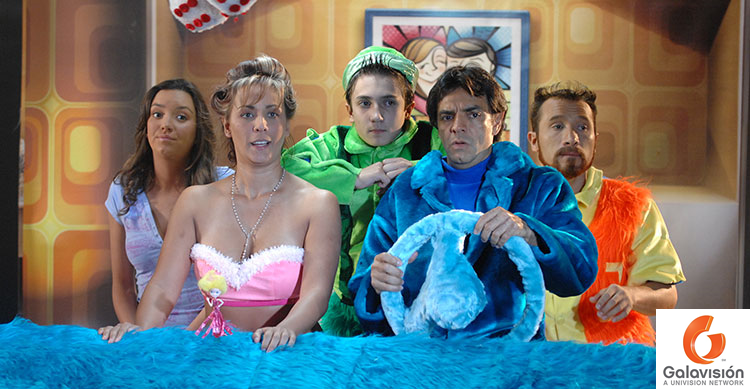 ---
NEW YORK – JULY 7, 2016 – Univision Communications Inc., the leading media company serving Hispanic America, today announced that Galavisión is the leading entertainment cable network in primetime among Hispanic Millennials 18-34 and Adults 18-49 regardless of language, out-delivering USA Network, FX, and Adult Swim in the month of June. Galavisión is also the top entertainment cable network among Hispanic Women 18-49 in primetime regardless of language, outperforming E!, Bravo, and Lifetime. In fact, three of the top ten primetime cable entertainment programs among Hispanic Adults 18-49 aired on Galavision, namely La Familia P. Luche on Mondays at 9:30pm and Fridays at 9:00pm and La Rosa De Guadalupe on Saturdays at 10pm.
"Our strategy of delivering the laugh-out-loud comedies and hard-hitting dramas that we know our audience craves is delivering results," said Ramsey Elia, vice president of Programming, Galavisión and Cable Networks, Univision Communications Inc. "This strategy has helped us to connect to our audience and they are tuning in to Galavision because we deliver programs that are engaging and relevant to their lives."
June 2016 Top Primetime Cable Entertainment Networks
Source: The Nielsen Company NPM-H Most Current, program based strict daypart Prime: M-Su 8-11P (05/30/2016-06/26/2016, 06/01/2015 – 06/28/2015, 09/28/2015-06/26/2016, 09/29/2014-06/28/2015) excludes breakouts, single telecasts and sport networks.
CONTACT:
Esther Mireya Tejeda
646.560.4829
emtejeda@univision.net
@UCIPRTeam