Jackie Hernandez Joins the Roster of Leading and Up-and-coming Influencers
---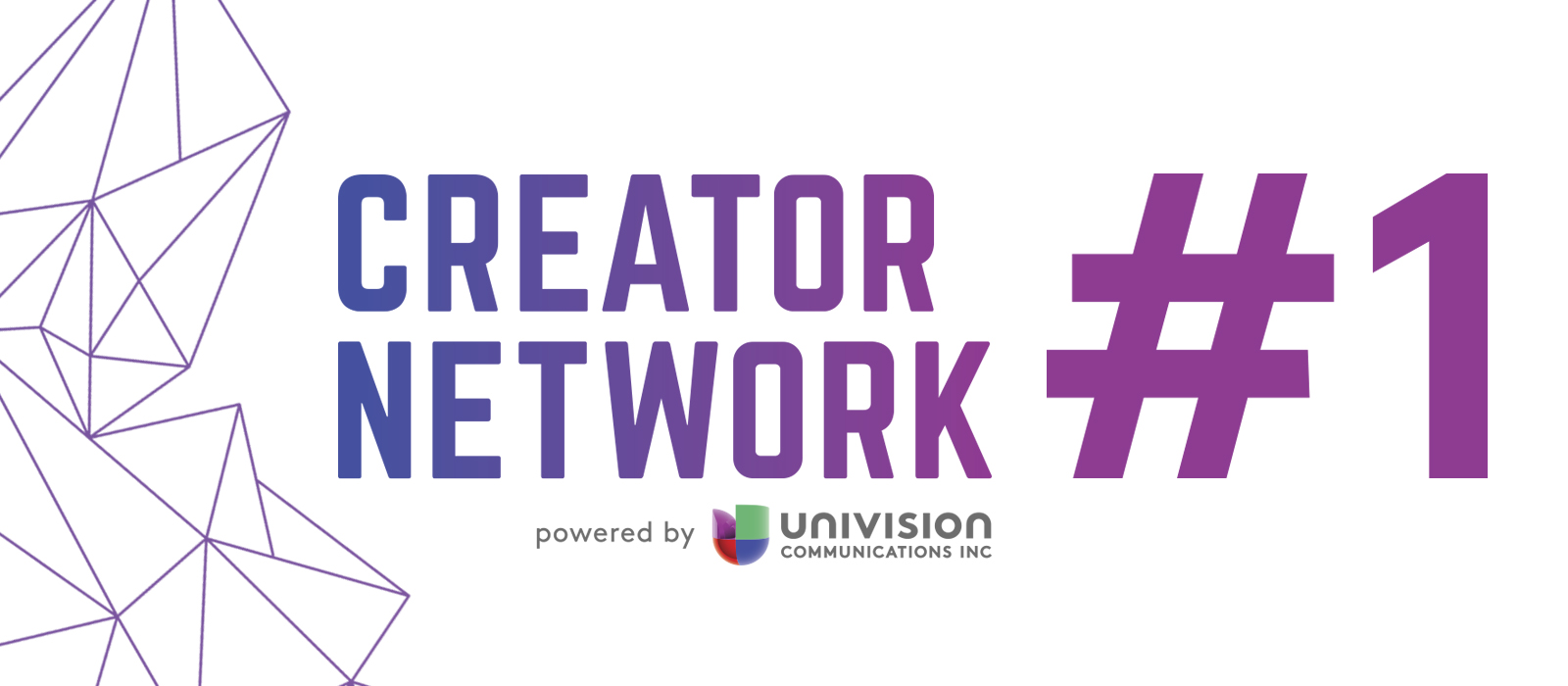 ---
ANAHEIM, CA – JUNE 24, 2016 – Today during VidCon, the annual convention that gathers the biggest online video stars and industry representatives, the Univision Creator Network (UCN) announced that it is now the leading U.S. Hispanic focused multichannel network on YouTube. Across U.S. based influencers, UCN has nearly double the U.S. views of fellow Hispanic focused MCN MiTú. In the month of May, UCN garnered more than 40 million views with U.S.-based audiences on U.S.-based YouTube channels.
UCN, which launched last year at VidCon, has attracted and signed over 200 U.S.-based influencers and has propelled their presence to new audiences across Univision's platforms – from serving as personalities on highly-engaged linear reality shows to starring in docu-series distributed on Flama's digital footprint.
"The Univision Creator Network is part of a leading multiplatform portfolio from Univision that delivers indispensable content to some of the fastest growing demographics in the U.S.  The opportunities Univision brings to our creators are unmatched in the industry, enabling us to attract the top Hispanic creators beloved by young and diverse audiences in the U.S.," said Steven Benanav, vice president, Content Partnerships & general manager of Flama.
UCN recently signed Jackie Hernandez, a beauty and fashion influencer that engages over two million fans across YouTube, Facebook, Instagram and Snapchat. Hernandez, known as MakeupByJH, is the newest addition to the rapidly growing Fashion and Beauty vertical for UCN, which also includes Rosy McMichael, Alejandra Rodriguez, Nicole Guerriero and Sandra Cires.
"As part of the Univision family, our creators have been afforded some incredible opportunities. Eric Ochoa aka SUPEReeeGO is the executive producer and stars in the Flama-produced docu-series 'Becoming a Luchador.' Most recently Rosy McMicheal and Alejandra Rodriguez were the official influencers for one of Univision's most popular reality shows, 'Nuestra Belleza Latina' and will be in the action for Univision's most socially-engaged show, 'Premios Juventud,' youth awards, along with Josh Leyva and David Alvarez," said Jennifer Perri, director, Partnership Development & Multi-platform Strategy for UCN.
UCN provides creators with a community of support including access to industry experts, opportunities for collaboration and the capability to expand their audiences and brands across various ecosystems—including TV, digital, radio and live events. Among the influencers that form UCN are Eric Ochoa, Rosy McMichael, Nicole Guerriero, Josh Leyva, Alejandra Rodriguez, David Alvarez, Jackie Hernandez, Matt Maniero, Ingrid Macher, Jonathan Contreras, Derek George, and Sandra Cires.
In addition, Univision's advertising partners such as Kia, AT&T, P&G, Honda and Target have expanded their marketing efforts through branded content integrations with UCN. More details about the Univision Creator Network can be found at univisioncreators.com.
Source: Based on U.S. views, May 2016, Tubular
CONTACT:
Carolina Valencia
646.673.6494
cvalencia@univision.net
@UCIPRTeam
---
UNIVISION CREATOR NETWORK OCUPA PRIMER LUGAR ENTRE CADENAS DE CANALES MÚLTIPLES DIRIGIDAS A LOS HISPANOS EN ESTADOS UNIDOS AL PRODUCIR MÁS VIDEOS VISTOS EN YOUTUBE POR LA AUDIENCIA ESTADOUNIDENSE EN CANALES BASADOS EN LOS ESTADOS UNIDOS
Jackie Hernández se suma al grupo de destacadas y prometedoras personas de influencia
---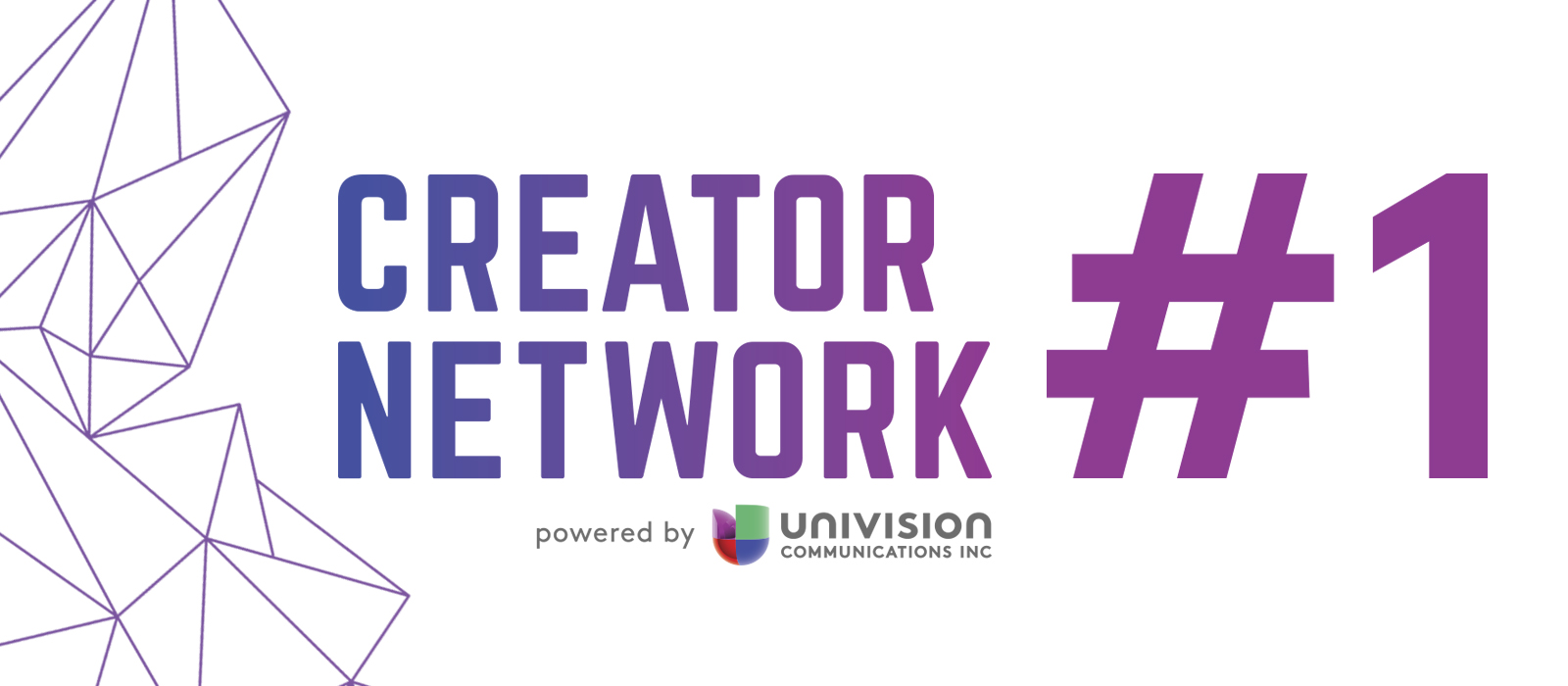 ---
ANAHEIM, CA – 24 DE JUNIO DE 2016 – Hoy durante VidCon, la convención anual que congrega a las más grandes estrellas de video en internet y representantes de la industria, la Univision Creator Network (UCN) anunció que es ahora la líder en YouTube entre las cadenas de canales múltiples centradas en los hispanos de los Estados Unidos. Entre las personas de influencia en los Estados Unidos, los videos de UCN han sido vistos casi dos veces más que MCN MiTú, que también está dirigido a los hispanos. En el mes de mayo, los videos de UCN se vieron más de 40 millones de veces en canales de YouTube basados en Estados Unidos por audiencias estadounidenses.
UCN, que se lanzó el año pasado en VidCon, ha atraído y reclutado a más de 200 personas de influencia en los Estados Unidos y ha promovido su presencia entre audiencias nuevas en las diversas plataformas de Univision. Los creadores de UCN han sido personalidades en programas televisivos tipo reality de alta interacción como también han tenido actuaciones protagónicas en series documentales distribuidas a través de las plataformas digitales de Flama.
"Univision Creator Network es parte de la destacada cartera en plataformas múltiples de Univision que ofrece contenido indispensable para varios de los grupos demográficos de más rápido crecimiento en los Estados Unidos.  Las oportunidades que Univision ofrece a nuestros creadores no tienen par en la industria, lo que nos permite atraer a los más destacados creadores hispanos que les encantan a las audiencias jóvenes y diversas en los Estados Unidos", dijo Steven Benanav, vicepresidente de Sociedades de Contenido y gerente general de Flama.
UCN recientemente reclutó a Jackie Hernández, experta en belleza y moda que interacciona con más de dos millones de fans a través de YouTube, Facebook, Instagram y Snapchat. Hernández, conocida como MakeupByJH, es el miembro más reciente del pilar de rápido crecimiento de moda y belleza de UCN, que también incluye a Rosy McMichael, Alejandra Rodríguez, Nicole Guerriero y Sandra Cires.
"Como parte de la familia Univision, se les ha dado oportunidades increíbles a nuestros creadores. Eric Ochoa, también conocido como SUPEReeeGO, es el productor ejecutivo y protagonista de la serie documental 'Becoming a Luchador', una producción de Flama. Recientemente, Rosy McMichael y Alejandra Rodríguez fueron las personas de influencia oficiales de uno de los más populares programas tipo reality de Univision, 'Nuestra Belleza Latina', y serán parte de la acción del programa de Univision con mayor interacción social, 'Premios Juventud', junto con Josh Leyva y David Álvarez", dijo Jennifer Perri, directora de Desarrollo de Sociedades y Estrategia de Multi-plataformas de UCN.
UCN ofrece a los creadores una comunidad de apoyo que incluye acceso a expertos de la industria, oportunidades de colaborar y la capacidad de aumentar su audiencia y promover sus marcas en diversos ecosistemas, incluyendo televisión, medios digitales, radio y eventos en vivo. Entre los creadores que son parte de UCN están Eric Ochoa, Rosy McMichael, Nicole Guerriero, Josh Leyva, Alejandra Rodríguez, David Álvarez, Jackie Hernández, Matt Maniero, Ingrid Macher, Jonathan Contreras, Derek George y Sandra Cires.
Además, anunciantes en Univision como Kia, AT&T, P&G, Honda y Target han ampliado sus esfuerzos de mercadeo por medio de la integración de contenido con su marca a través de UCN. Se puede obtener más detalles sobre la Univision Creator Network en univisioncreators.com.
Fuente: Basado en videos vistos en los Estados Unidos, mayo de 2016, Tubular
CONTACTO:
Carolina Valencia
646.673.6494
cvalencia@univision.net
@UCIPRTeam
###