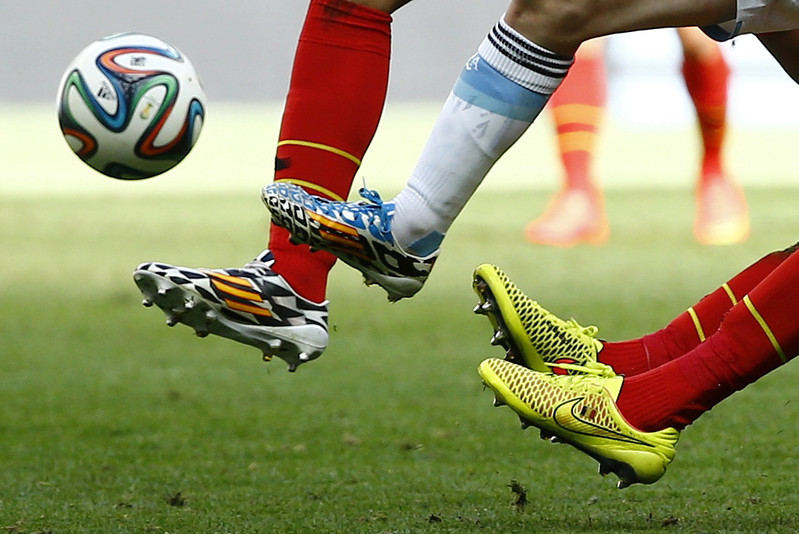 Broadcasters will push out highlights from soccer tournament with ads
By Mike Shields
---
Twitter is amplifying Twitter Amplify—with the help of Lionel Messi. In what the company is calling its largest video distribution and ad deal to date with Univision and Fox Sports, the two broadcasters are both delivering short clips to the social network from the Copa America soccer tournament, which the channels started airing on Friday. The video highlights, which are being posted to Twitter during games in real time, carry six-second pre-roll ads from seven different global advertisers, the company said.
It's a good bet some of these clips will end up featuring Argentina's star Mr. Messi, arguably the best soccer player in the world.
Twitter has run 300 Twitter Amplify programs with partners over the past three years, said Mike Park, Twitter's director of content partnerships and Twitter Amplify. Typically, these partnerships involve a sports league or a broadcaster posting short video replays in near real-time, and the video is sponsored by a single advertiser.
For example, during the college football season, an advertiser would pay ESPN to promote short highlight clips that get posted to Twitter as games are being played. These videos, which are preceded by six-second ads, can be targeted to show up in the Twitter feeds of users in specific age groups or of fans who have been tweeting about college football. The clips show up as Promoted Tweets.
Historically, a brand would pay the broadcaster a sponsorship fee and also pay Twitter to promote the videos. But now, Twitter and its broadcast partners sell the ad packages together, and the advertiser only pays Twitter, which then shares a portion of the revenue with the media partner, explained Mr. Park.
That's how this multi-pronged deal with the Copa America broadcasters Univision and Fox Sports came together. And there may be more such co-selling to come, particularly for big sporting events, said Nick Freeman, vice president of sales integrations at FOX Sports Digital. Mr. Freeman said that Fox was able to bring in more revenue from this deal—even though it is sharing revenue with Twitter—than it would selling a single digital sponsorship for the Copa America on its own, given that Twitter has access to a broad set of global advertisers.
"This is really a revenue maximizing opportunity for us," he said.
The Copa America, among the oldest major international tournaments in the world, traditionally includes the men's national soccer teams from countries across South America and some North American teams. This year's event, which runs through June 26, is being played in the U.S. for the first time.
According to Mr. Park, Twitter will bring in more ad revenue from this Copa America deal than it did through Twitter Amplify during the men's World Cup two years ago. "This model, in terms of highlights and ads, is becoming the bedrock of future video buys," he said. "We sit with all the digital video [ad buying] groups, and the consistent feedback we get is that they want to buy pre-roll, and we are the only social platform that supports that."
Many in the ad industry have debated whether pre-roll ads that play before the content are welcomed by consumers in social media feeds. Facebook, while not averse to running video ads that play automatically, has long resisted running pre-roll ads in its news feed.
John Kelly, Univision's executive vice president of digital and news sales, said that the Spanish-language network executed a smaller scale Twitter Amplify deal for the most recent World Cup, and viewer backlash to pre-roll ads was negligible.
During that initiative, Univision cranked out roughly four highlight clips for Twitter during each World Cup game—a pace the company expects to replicate for the Copa America.
"We think view numbers will be bigger than the World Cup," Mr. Kelly said.
Source: Wall Street Journal
###